Are you ready for the big bang of digital disruption?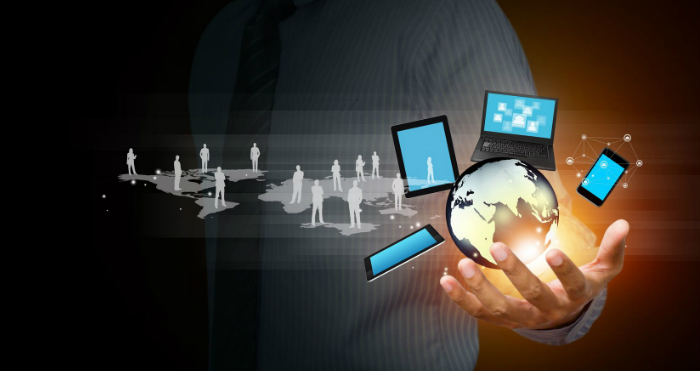 There is a natural mystic
Blowing through the air
If you listen carefully now you will hear
This could be the first trumpet
Might as well be the last
Many more will have to die
Don't ask me why
Things are not the way they used to be
I won't tell no lie
One and all got to face reality now."
The foregoing lyrics of "Natural Mystic", one of the most definitive songs by the reggae legendary group of the late Bob Marley and the Wailers, could never have been more prophetic. The world today is undergoing some of the most drastic social, economic and political changes. Nothing, and no one, seems to be spared by the unfolding scenario.
Specifically, I'm referring to the unprecedented science and technology developments that have gripped humanity. There is hardly any nook and cranny that have not been touched by some form of technological disruption. Clearly, things are not the way they used to be. Unbeknown to many of us, a seismic shift has been happening under our feet.
And, Safaricom Limited chief executive officer Bob Collymore should know. On 8th June, 2017 Collymore was at the United States International University – Africa, to deliver a keynote address at the Chancellor's public lecture. His talk titled, "The Sound of Disruption", brought to the fore several realities about the new world that many of us take for granted.
Collymore started by posing a question to his audience – what is the first thing that we all do when we wake up in the morning? The answer was rather obvious! The majority of respondents were in agreement that, for one reason or the other, they check their mobile phones. Barely 20 years ago, however, the answer would have been different, with each person having their own idiosyncrasies.
Yes, the ubiquitous mobile phone is now in the possession of almost every adult. But just 10 years ago, we could not have foreseen the kind and number of functions this gadget is currently performing, away from its initial role of voice and text. You can now manage almost your whole life on the mobile phone, including education, health, finances, dating, business, faith – name it.
A few years from now, you will not need a physical office location to make your billions! There will be an App for almost everything under the sun, enabling you to operate seamlessly from one function to another, using the same technological platform. With the mighty internet, you will work for your client, invoice him or her, get paid and receipt online, pay your bills, book your holidays.
Collymore compared the ongoing digital explosion to other "silent" revolutions like the Big Bang that created the world, and The Great Spark that led to the discovery of fire. He cited a few cases of what is happening, for instance, in the entertainment industry, over the last couple of decades.
At its peak in 1989, American movie store, Blockbuster, operated 9,000 stores in the US, making $6 billion in annual revenues. The company opened a new outlet every 17 hours. But in 2013, Netflix came on the scene. Instead of going out to rent movies, people could now simply stream movies from their homes. This was enabled by increased data availability, staggering growth of video content, and decreasing cost of connectivity. Blockbuster adamantly refused to adopt the new changes. Today, it is as dead as a dodo!
Also from this author
Conversely, about 20 years ago, music giant Polygram ruled the music industry, when LPs and music cassettes was all we knew. But in 1998, the company's CEO came across research that showed consumers had started buying music in a new format, the 'CD-ROM', which had more capacity and better definition. Consequently, he sold off his company just in time before it became redundant. The music business has since developed to an all-digital affair, with stupendous carrying capacity in flash disks.
Indeed, we are now in a transformational, knowledge-based, digitally interconnected world. Think about the following: we are creating 2.5 Quintillion bytes of data, compared to 100GB in 1992. Every year, the world is producing two million new books, 182 billion tweets, eight million new songs and 400,000 new products. Think self-driving cars, artificial intelligence, Big Data, the Internet of Things and 3-D printing, and you will have an idea of what's coming.
So, what are you going to do, either as an individual or a company? Are you going to survive and ride the new wave to a brave new world, or will you just sit and wait to be relegated into oblivion? It's scary, I know! What you know now could tomorrow become outdated, making you start searching for new answers. Only the brave will survive.
---
The writer is a communication consultant and public policy analyst. [email protected]
[crp]
The 'Githeri man' brand endorsement shows dearth of authenticity in local advertising
The use of Kimotho, though highly exploitative, helps to promote the changing mind-set that now appreciates local heroes and talent.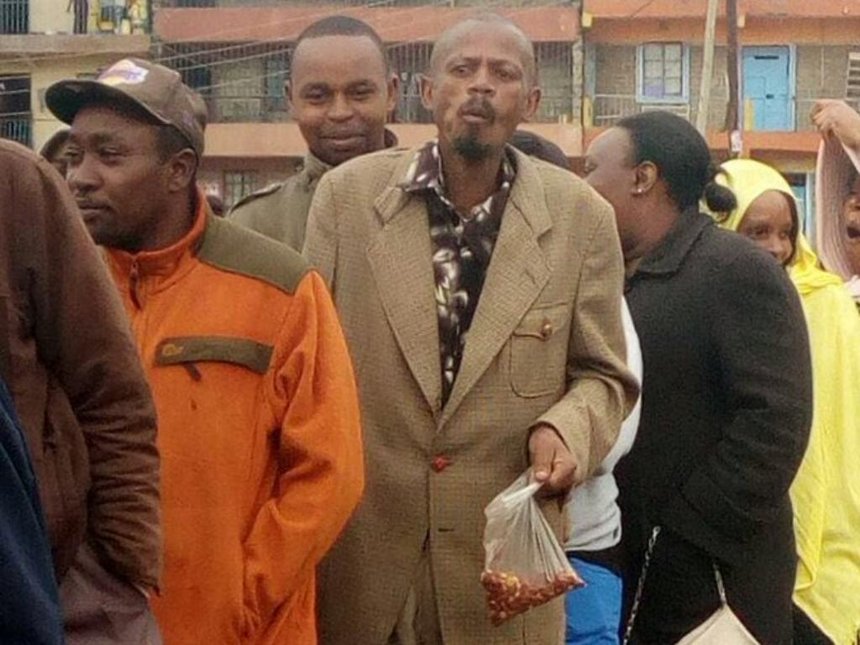 The heat from the August 8th, 2017 General Election is gradually cooling off. It has been a half year of vibrant political activity as politicians and their parties paraded their ideologies around the country in search of votes. Outright lies, fake news and propaganda have been the trade-in-stock in negotiations between the electorate and politicians. When it comes to political campaigns, nothing changes – same forest, different monkeys, I guess!
It is times like this when you really see Kenyans creativity at its best. Thank goodness for social media, there was hardly a dull moment in this months-long circus. It was high season for all types of messengers including graphic artists, humourists, story tellers and preachers. No channel of media and communication tactic was spared in spreading the message far and wide.
Indeed, no opportunity was lost in the quest to conquer the hearts and minds of the electorate. Happenstance opportunities were exploited for all their worth, which worked for or against certain contestants. It started with the Machakos gubernatorial candidate Wavinya Ndeti's goof when she misquoted a popular Swahili saying, "Yaliyo pita si ndwele" by saying "Yaliyo ndwele sipite". It was so hilarious that an upcoming comedian produced a song by the same name which also became a hit.
But the best was yet to come with the now famous "Githeri man", 40-year-old Martin Kimotho, who became an instant media sensation after his random photo went viral. What was seemingly a survival and normal activity of eating a dry mixture of boiled maize and beans for manual labourer Kimotho as he waited to vote turned him into a legend.
Before he realized what had happened, his photo was everywhere at the cost of a plot in Ngong, a wardrobe full of expensive suits, fried chicken and fries, a couple of high-end smart phones he does not need – you know what I mean! Unfortunately for Kimotho, he did not have a manager to enter into proper contracts with these companies. I feel it was extremely unethical for the companies to exploit his ignorance, excitement and poverty.
The 'Githeri man' charade has exposed the unbridled opportunism of Kenya's corporate sector. Immediately after the photograph went viral on Election Day, major companies could not wait for a brand association photo opportunity with the lucky man. Some big brands like Safaricom, Bonfire Adventures, Ngong Crescent land dealers and Big Square eatery went all out with their freebies in exchange for a photo endorsement.
This is an indictment of the marketing and advertising professional practices in Kenya. The rush with which they adopted Kimotho for their brands says it all. It is like they wanted to exploit the inadvertent opportunity before someone else decided to advice the 'Githeri man' on the world of brand endorsement. How much money do you think an advertising agency would have charged for all these?
Well, companies have not made a deliberate investment in talent identification for their brands. I mean, do they have to wait for the media to "discover" personalities, who they then proceed to exploit for brand exposure and awareness? For instance, many of Safaricom's brand ambassadors for some of their products and services have been captured in the media giving eye-witness accounts during news time. The ad agencies just had to follow up!
Secondly, Kimotho's spectacle shows the haphazard manner in which companies promote their brands. Best practice requires and demands a thoroughly planned strategy during the lifespan of a brand, from infancy to maturity. Just think of the kind of money international brands in various sectors spend on brand ambassadors, especially in sports.
Also in Comms 254
That is how top athletes like retired track champion Uasin Bolt (Puma), footballer Lionel Messi (Adidas) golfer Tiger Woods (Nike) and footballer Neymar Da Silva Santos Jnr (Nike) have become billionaires by Kenyan standards.
So, what is the 'Githeri man' worth? What is it in the public eating of "githeri" that made Kimani an instant celebrity? Is it the comical looking man himself, the githeri he was eating or all the foregoing's association with voting?
Or, rather, what was the most unique aspect of that mix that aroused people's imagination to such a big extent? Would the photo have gone viral if he was, say, eating "ugali" (maize meal) and "madondo" (beans), both staple meals of the low social classes?
Earned his fame
The local advertising industry has for long used many foreign concepts that seldom resonate with the mass audience. The use of Kimotho, though highly exploitative, helps to continue with the gradually changing mind-set that now appreciates local heroes and talent.
Indeed, the "Githeri man" has earned his fame out of no patronage, something that has also plagued many of our advertising and promotional campaigns. He does not belong to any in-crowd, but has earned his day through sheer merit. That is the kind of authenticity we need to build in our advertising culture – being true to reality.
---
The writer is a communication consultant and public policy analyst. Email:[email protected]
Death of investigative reporting and rise of scandal as news
Either journalists have become lazy, commercial or plain incompetent. No wonder the Iinternet has become a major source of news
Recent attempts by some mainstream broadcast media to air investigative features, namely NTV and KTN, have received mixed blessings.That we are living in an era of fake news, even outright lies well told, is no longer an issue of conjecture. In fact, deception through the media has now become the practice rather than the norm. News items are no longer published or broadcasted purely for their information value in society. Rather, they are spun in such a way that they benefit some vested interests.
Currently, journalists have become, either by omission or commission, partners in this massive culture of misinformation. The media has uncannily become accomplices in the expanding web of deceit propagated particularly by powerful politicians and big corporate. Indeed, these are the two dominant players in both national and global governance.
Recently, the country has witnessed two tragic and equally mysterious events. The first was the alleged (and I use this word deliberately) attack on Deputy President's farm in Sugoi, Uasin Gishu County. According to reports, a lone attacker gained access into Hon. William Ruto's house and held several workers hostage for about 17 hours. At the end of the siege, he and a policeman lay dead. The police version has been the butt of jokes on social media.
The second incident was equally mysterious and confusing. The Independent Electoral and Boundaries Commission (IEBC) deputy head of Information and Communication Technology, Chris Msando, and a woman friend were murdered in the wee hours of Saturday 29th July after a night out. Although Msando had previously indicated to authorities that his life was in danger, he apparently failed to record his fears formally with the police.
Now, what followed the Sugoi incident was an operation that befits countering a major terrorist attack. Indeed, this was the kind of mobilization that we would have loved to see in past attacks in this country. For Msando, the murder was definitely connected to his work at the commission, and nothing to do with his girlfriend. The question begs, who was irredeemably aggrieved by Msando, or who would benefit invaluably from his death?
Subsequently, both incidents raised a lot of dust in the media, but very little enlightenment on the cause and effect. As our journalists are wont to, they specialized in plain reporting of the facts. In a bid to play safe, no journalists scratched the story beyond its veneer. Therefore, we have ended up with a regurgitation of official positions, with little analysis or synthesis of the events.
Also by this author
This reminds me of days gone by when our media had a few hard-nosed journalists who experienced an adrenalin rush when faced with such controversial stories. Publications that did not fear to publish and be darned included the former Weekly Review, the reinvented Nairobi Law Monthly and the People Weekly, which is now published and circulated as PD (People Daily). But the latter does not come anywhere close the earth shaking stories of its predecessor!
The courage of these journalists and their publications was not borne out of empty bravado! These were thorough professionals who put not just their careers, but also their lives on the line in order to publish a scoop (exposé). For instance, thousands of readers waited with bated breath every Friday morning when the People Weekly hit the newsstands. There would definitely be something completely new to look forward to.
Unfortunately, dilution and even closure of these publications, either through intimidation or compromise, led to the emergence of the infamous ghetto Press. These rugs, a couple which are still in existence, carried outrageous stories in the name of exclusives. This made nonsense of investigative reporting in this country as most stories ended up being stranger than fiction.
Lazy journalism
Recent attempts by some mainstream broadcast media to air investigative features, namely NTV and KTN, have received mixed blessings. The credibility and reception of these exposés has largely depended on the audience's social and political inclinations. Some people have watched the stories as a source of entertainment. Consequently, their impact has not been as effective as the journalists would have wished.
Indeed, there has been a dearth of investigation or interrogation of news. Either journalists have become lazy, commercial or plain incompetent. No wonder social media, and the Internet as a whole, with their scant regard for journalism ethics, has become a major source of news. Anyone who can unearth a scandal or some weird story can now have his or day in the sun as a journalist. Never mind that it is much cheaper than buying a newspaper for almost similar value.
Death of a profession
Just key in a couple of sensational paragraphs and, voila! You can garner hundreds of Likes, Retweets and Shares. The Star Reporter by Radio Africa Group, where anyone with an Internet-enabled smartphone can report what is happening around during the forthcoming elections, is a pointer of where journalism is heading.
May be am just being nostalgic, and in denial of the fact that the golden days of journalism belong to a bygone analogue era. However, we still need to salvage the flickering lights of the profession that they may shed some light on where society is going.
---
The writer is a communication consultant and public policy analyst. Email: [email protected]
Presidential debate debacle raises pertinent governance issues
It is an opportunity for the media to represent the whole population in putting the candidates to task on their past performance, their role in the status quo and how they intend to move the country forward with their agenda
It was as surprising as it was unprecedented. Unlike during the March 2013 General Election when the top presidential candidates were tripping over themselves to confirm and attend the media debates prior to the polls, something fundamental seems to have changed this year.
Leading contenders, incumbent Uhuru Kenyatta of Jubilee and his Opposition gadfly Raila Odinga of the National Super Alliance, took a lackadaisical, even contemptuous approach to participating in the show.
On the main, the two cited the fact that their teams were not adequately consulted on the format of the planned show. Both Uhuru and Raila were of the opinion that the show would be crowded by putting them together with political neophytes who will simply waste their (the former) time and energy. In other words, they indicated it would be a circus.
Apparently, the Jubilee Party camp also viewed the debate supporters, Ford Foundation, suspiciously due to their previous civil society motivated anti-government stand. Generally, the unapologetic position taken by Jubilee's presidential duo speaks volumes about their fears of a conspiracy to push them to the wall. Even the running mates debate was a no-show, apart from one nondescript candidate who gave a solo performance.
It was only during the second presidential debate that Hon Raila showed up, albeit late, and apparently on second thought. For 90 minutes he fielded one-sided questions from the panel of two broadcast journalists comprising Joe Ageyo of KTN and Linus Kaikai of NTV. The jury on his performance is still out there!
President Uhuru's version of a national debate this time was a live Facebook interaction with citizens, where he tackled questions and expounded on Jubilee's manifesto. Clearly, that was not what the electorate had in mind. He had a duty to be accountable Kenyans. For all its worth, he should have appeared on national television without excuse. Leadership is for all seasons, I guess!
The basic principle behind the presidential debate is all encompassing. For the organisers, it is aimed at fact-checking the candidates claims of achievements and leadership in front of a national audience. It is an opportunity for the media to represent the whole population in putting the candidates to task on their past performance, their role in the status quo and how they intend to move the country forward with their agenda.
For the candidates, it is a time to show their honesty, and to confidently face the nation with their supposed good intentions. It is an occasion to expose themselves to all manner of accusations, akin to being in a courtroom where the public is the judge, jury and ultimate executioner. Barring serious flaws in the process, no contender of such high office should turn down the invitation.
However, for this exercise to be effective, it is paramount that transparency also exudes from the debate planners. Presidential debates in Kenya are organized by a group of media owners, through Debate Media Ltd. The memoranda and articles of the company remain unknown, but it comes alive only during election time. What business it does after elections is unclear.
Now, let us examine the case study of a credible presidential election debate. The 2016 U.S. presidential debates consisted of a series of events held under the aegis of the Commission on Presidential Debates, a bipartisan organisation formed in 1987. The first presidential debate for last year's elections took place in September and broadcasted live 13 channels, in addition to online media. Both the second and third presidential debates took place the following month. There was only one vice-presidential debate held in October.
Unlike the crowded field in our case, only Republican nominee Donald Trump and Democratic nominee Hillary Clinton met the threshold for participation in the debate. The format of the American event is very well structured.
ALSO SEE: I speak to Kenyans directly, Uhuru tells media 
The first presidential debate was divided into six segments of approximately 15 minutes each, with the moderator introducing a topic and giving each candidate two minutes to respond. This was followed by approximately eight minutes and 45 seconds of facilitated discussion between the two candidates, with both candidates receiving approximately equal time.
The segments of the debate were based on the economy and job creation, trade, the federal deficit, race relations and policing, the war on terror, America's foreign policy, and each candidate's experience in the political and business realm.
Going forward, it is time to learn the lessons from the forthcoming General Election's presidential debate debacle, and rethink how the program can be restructured in a way that it accommodates the fears and aspirations of the contestants. While we want the moderator to put the contestants to task, it should not also be an opportunity for vendetta or embarrassment.
The organisers must go beyond the hype and invest heavily in gathering the necessary data and information to undertake a professional exercise. Let us hope the next elections will have a credible event.