A long time before Safaricom became a household name, the company was one of those government projects whose future back in the 90s could not have been guaranteed.
What of endemic corruption and a government that was alienated from its people under Mtukufu Rais Daniel Moi?
Well, the story goes that Safaricom began as a department of the now-defunct Kenya Posts & Telecommunications Corporation (KPTC).
The Most Profitable Company in East and Central Africa
KPTC was a monopoly operator which saw Safaricom launch operations in 1993 based on an analogue ETACS network which was the first 1G network.
In 1996, the network was upgraded to GSM and then incorporated in April 1997 as a private limited liability company. It was awarded a license in 1999 after which the largest telecommunications provider in Kenya started operations in earnest.
The United Kingdom's Vodafone Group PLC acquired a 40% stake and management responsibility for the company in May 2000 and on May 16, 2002, Safaricom was converted into a public company with limited liability.
In the same year that Vodafone acquired a stake in Safaricom, five of its employees and founding CEO Michael Joseph came to Kenya settling in at the Norfolk towers where Safaricom's next phase was incubated.
From then, Joseph, he of the Kenyans and their peculiar calling habits, could not be contained.
Safaricom's annual revenues are more than $1 billion making the company one of the about 400 companies across Africa raking in such profits.
While the companies in this league are pan-African in their operations and are active in increasingly diverse sectors, Safaricom has managed to secure a spot at the most profitable table despite operating largely in Kenya.
In its early days, the company's first mobile phones for the ordinary citizens were the "Simu ya Jamii" which allowed Kenyans to communicate a bit more easily than had been the norm.
In addition, the network allowed the operators to earn from these mobile payphones.
The company's presence across the country is notable with more than 4,000 towers under its portfolio. This connectivity has allowed the company to 'monopolise' the market since its footprint is unmatched.
To build on this success and stay ahead, the company increasing its 4G coverage now available in more than 30 counties in Kenya. It is also working on a second-generation M-Pesa network allowing the processing of over 21,000 M-Pesa transactions every minute and two mobile-based loans every second.
Safaricom's Humble Beginnings
Under Joseph, the company became one of the country's biggest successes.
The apartment block that hosted Safaricom in its infancy is glamourous and it does not offer easy access to every Tom, Dick and Harry.
The Norfolk Towers is nestled in the Central Business District (CBD) and boasts of 70 fully furnished apartments for leisure and business travellers.
It hosts the who-is-who in Kenya especially those who have lived abroad for a long time. For companies, it is a different ballgame altogether.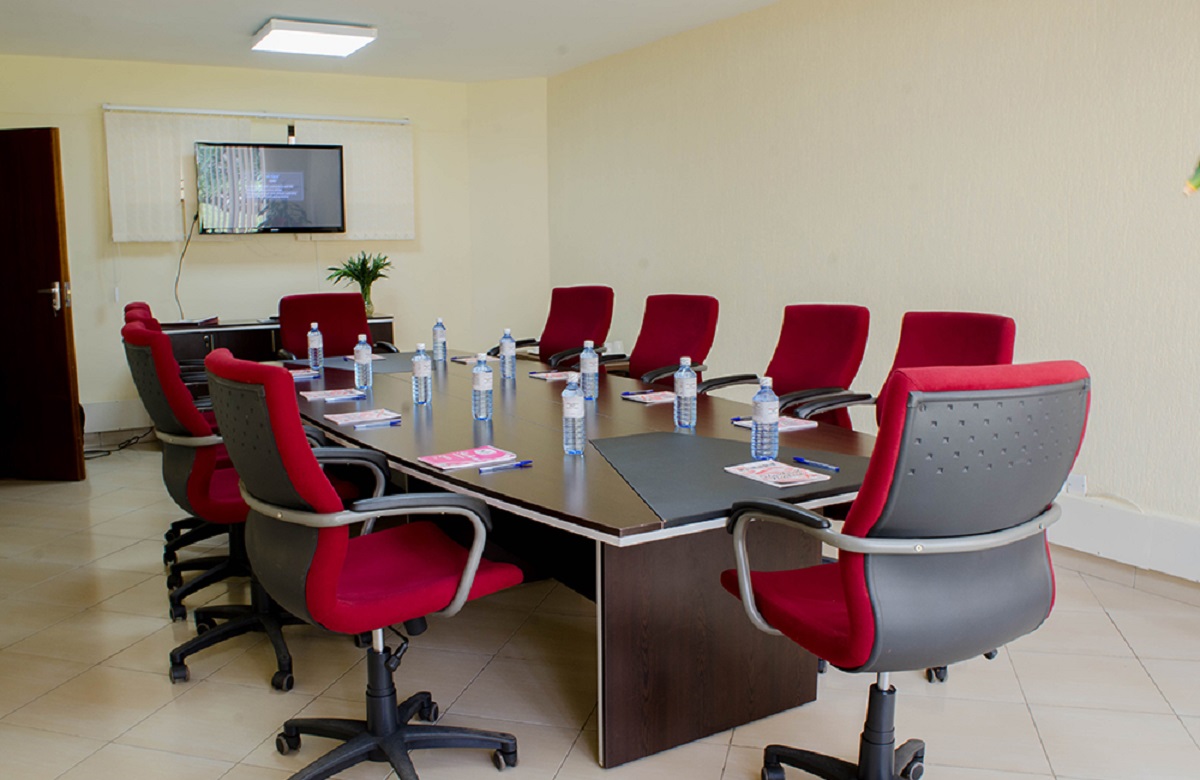 With easy access to the CBD, the towers' location could have made it ideal for the Safaricom dream team to pitch tent here.
The information available shows that Norfolk Towers offers 24 hours reception service, electronic safes and airport transfers which is ideal for any business.
In addition, the establishment has 24-hour guard services in a secure environment with a perimeter wall with an electric wire.
For Safaricom, when the company grew wings, the government offered 25% of its shares to the public through the Nairobi Securities Exchange In 2008. It was a success!
As of December 2017, the telco had over 4,500 employees most of whom, at 75%, were based at the company's headquarters in Nairobi.
The remaining 25%, were domiciled in Mombasa, Kisumu, Nakuru and Eldoret. Safaricom's nationwide dealerships ensure that customers across the country can access its products and services conveniently.