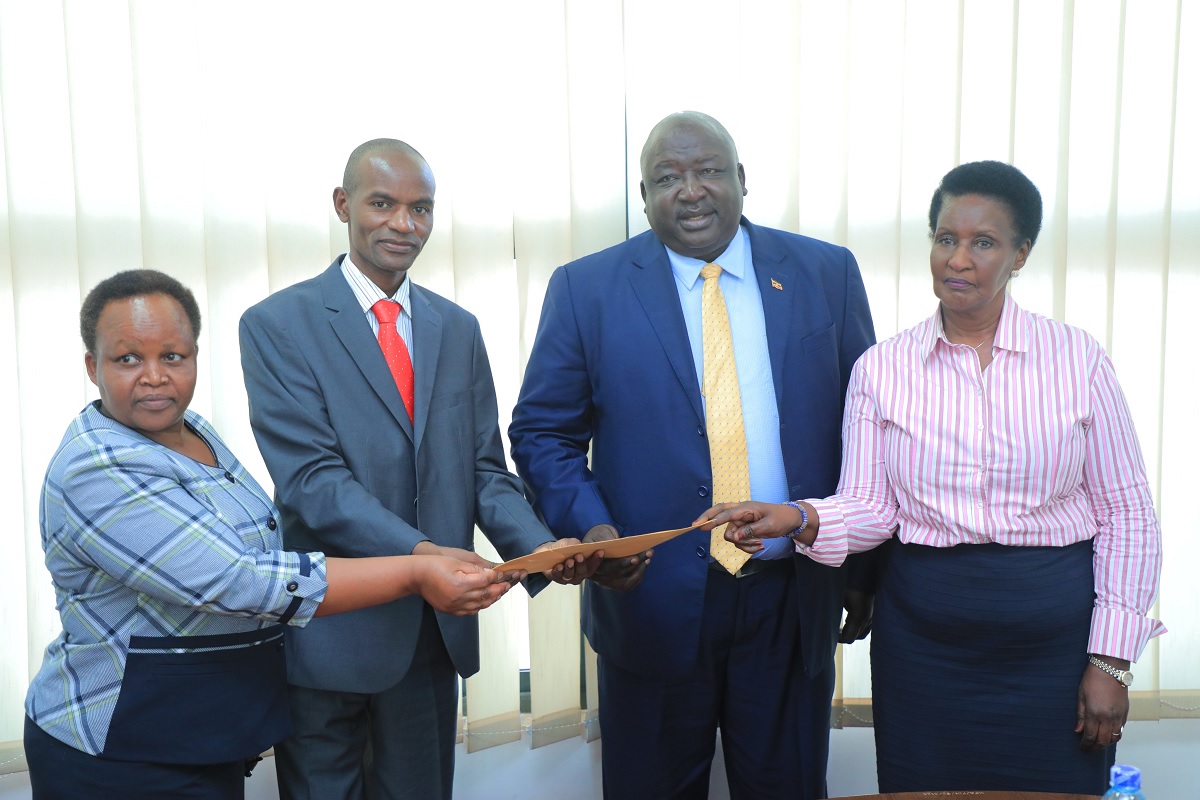 A diplomatic is currently underway between Kenya and Uganda following the seizure of what is said to be substandard Lato milk headed for the Kenyan market.
The Kenyan government is accused of impounding the milk products worth Sh36 million. They include 262,632 litres and 43,000kgs of milk powder of the milk brand owned by Pearl Dairy Farms Ltd.
In a letter on January 15, Uganda complains that Kenya is v*******g the East African Community (EAC) protocol by seizing the products.
President Kenyatta's Decree on Milk
What precipitated the tiff was a decree by President Uhuru Kenyatta who on Tuesday that his intent was to support farmers.
"I will focus on milk, potatoes, rice and banana producers in the agricultural sector and producers in the music and entertainment sectors," said Uhuru in his address to the nation from Mombasa on January 14.
The statement added, "To protect our milk producers from i*****l imports, I have directed the National Treasury to impose 16% VAT on milk products that have originated from outside the EAC.  I have further directed KEBSs, Customs and the DCI to i*****d any powdered milk or milk products that do(es) not meet Kenyan standards."
In his speech, Uhuru elaborated why he was making the decision at a time when Kenya is undergoing a financial c****s.
He said that Kenyan farmers have continued to get high milk yields but a glut in the market has led to them receiving low prices for their milk.
"The situation has been exacerbated by the incursion of powdered milk which is smuggled into Kenya from outside our Eastern Africa Region. This has caused financial hardship to dairy farmers."
Kenyatta directed that two milk plants, one in Nyeri and one in Nyahururu be refurbished to enhance their processing capacity.
In reaction to this, government officials who nabbed the Lato milk were acting on directions from the presidency.
Uganda's losses
Uganda has chosen to address the complaint to the Kenyan government through the Ministry of Foreign Affairs. The statement read, "The Government of the Republic of Uganda protests the manner in which authorities in Kenya have continued to deliberately constrain and impose unwarranted restrictions on the smooth importation of Uganda's milk and milk products into Kenya and is deeply concerned about the i*****l seizure of Ugandan-made milk under the Lato brand by authorities in Kenya on a*********s that they are contraband, counterfeit and sub-standard."
Here is the full statement: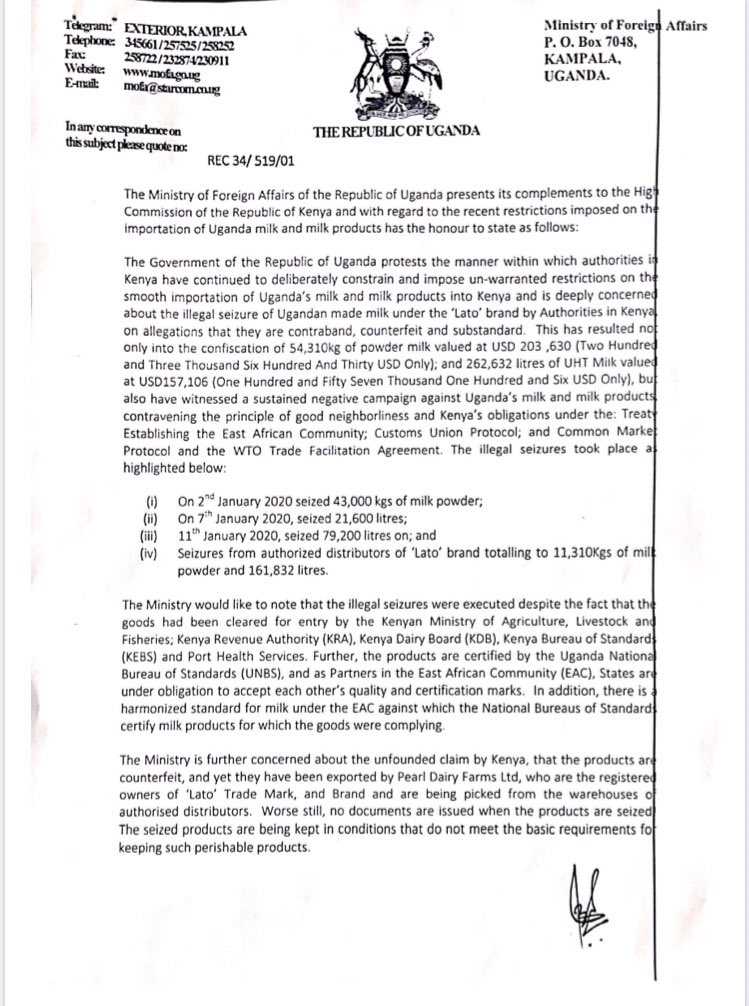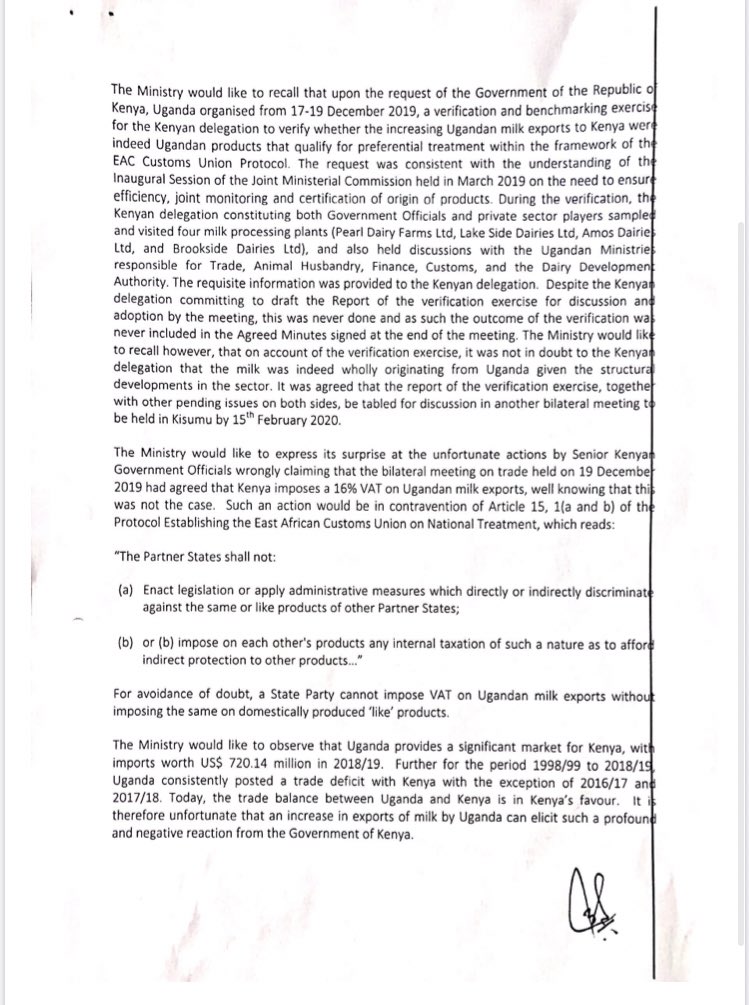 Kenya is yet to respond to the Ugandan government.