[dropcap]N[/dropcap]ation Centre has been a busy place lately, with a number of Nation Media Group employees attached to NTV leaving. First it was Linus Kaikai, followed by Kiswahili news anchor Jamila Mohamed and, more recently, Larry Madowo. Kaikai and Jamila have joined Royal Media Services, which runs Citizen TV, while Madowo is understood to have gone to BBC.
Poaching of talent in media has become a norm in the media industry, with some journalists ending up working even twice for the same employer. TV journalist Joe Ageyo, for instance, returned to KTN after working for NTV. Now he has joined Royal Media Services. Madowo also came back to NTV after a stint at CNBC Africa. (Who knows they may find themselves back at KTN!) There are many such cases in radio and newspapers.
While a momentary blow, these exits offer Nation Media and Standard Group a chance to reload and reposition their newsroom talent and priorities in line with changing dynamics in media.
But the question media observers are grappling with after years of these constant staff movements across media houses is: Are media houses really getting value for their money in poaching journalists perceived to be star performers?
Will the real star performers stand up
High-profile staff movements are often accompanied by higher salaries. But, as recent history has shown, media houses soon discover that some of the perceived stars ride to popularity on team work rather than their own individual skills. For others, it's more exposure by the employers they are dumping that makes them shine.
Standard Group in 2013 poached some big names from NMG but ended up pushing some of them out three years later after they failed to improve the company's fortunes. Mediamax did the same three years ago: the company offloaded TV presenters it had poached under expensive terms when they failed to win more audience and advertising.
Some of these 'mistakes' can be avoided if media managers took time to do background checks on their targets to ascertain their performance trends and abilities.
The most-talked about exit lately is that of Linus Kaikai, who was NTV General Manager. He was the face of NTV and considered one of the best TV personalities in Kenya. The other curious take by RMS was that of Michael Ngugi, the NMG advertising director.
So, are these two big catches value for money for S.K. Macharia? After the infatuation clears, the reality of work and targets begins to sink.
Kaikai's tenure at NTV
Among Nation Media Group's divisions, NTV remains a low-performer. While revenues have been increasing over the past few years, it has been dropping in audience ranking, slipping to position four after Citizen, KTN and KTN News, a new entrant in the market. Before joining NTV, Linus Kaikai worked for KTN and earlier for South Africa Broadcasting Corporation (SABC).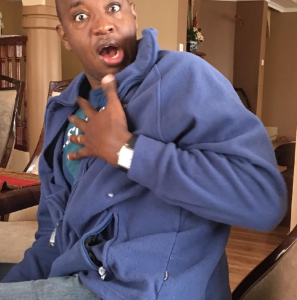 In 1997, he won the CNN Africa Journalist of the Year Award, catapulting him to a higher league in media. This accelerated his rise in media, ending up at as managing editor for Nation Broadcasting and later NTV General Manager.
But it's his star appears to have faded by the year as he stayed longer at NTV. Under his watch a new TV he launched, QTV, which was closed four years later due to poor-ratings. Incidentally, Jamila Mohamed, who has also joined Citizen as Swahili managing editor, was the head of QTV, but was strategically redeployed back to NTV just months before QTV was shut down in June 2016.
With a dark spot on his CV at NMG, Kaikai has a point to prove as Innovation and Strategy Director at Royal Media.
Before being appointed NTV general Manager Kaikai was managing editor for Nation Broadcasting Division, which gave him control over TV, and radio. The two radio stations (Nation FM and QFM), were closed in 2016 together with QTV.
With such a dark spot on his CV at NMG, Kaikai has a point to prove as Innovation and Strategy Director at Royal Media. He has two TV stations to manager and more than a dozen radio stations, most of them broadcasting in vernacular, and often canibalising their bigger Swahili and English sisters.
Can Michael Ngugi reinvent the wheel?
Michael Ngugi's tenure at NMG as advertising director was one of mixed fortunes, and insiders at the company's advertising department say the company recorded the steepest drop in advertising under his watch, which may have forced him to leave. He may have to reinvent himself to bring in more advertising for RMS which, unlike Nation, doesn't have a strong newspaper base with less competition.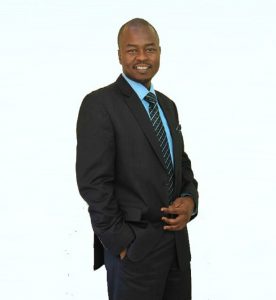 TV and radio markets, where RMS has a heavy presence, are crowded and punctuated with cut-throat competition for both audience and ad cash. If he failed to deliver for NTV, QTV as well as for Nation FM and QFM, delivering for Citizen TV and the RMS radios will be a tall order. Will he will be the case of new wine in old wine skins?
Joe the commander
On the other hand, Joe Ageyo's job is well cut out. As editorial director, he will be the commander in chief of the brigade. Managing such a 'star-studded' team of the likes of Kaikai and Jeff Koinange won't be easy – as ego issues often cloud performance and leads to sabotage.
A relatively low-profile guy, Ageyo has avoided the celebrity ring by keeping behind the scenes. He will be rarely on screen but the audience will be watching to see his creative side or whether he will replicate the Standard Group/KTN model at Royal Media Services.
At the end, S.K. Macharia will be looking for value for his coin. Yet both his friends and enemies acknowledge one fact: If you don't meet your side of the bargain, he is always happy to pay in kind.