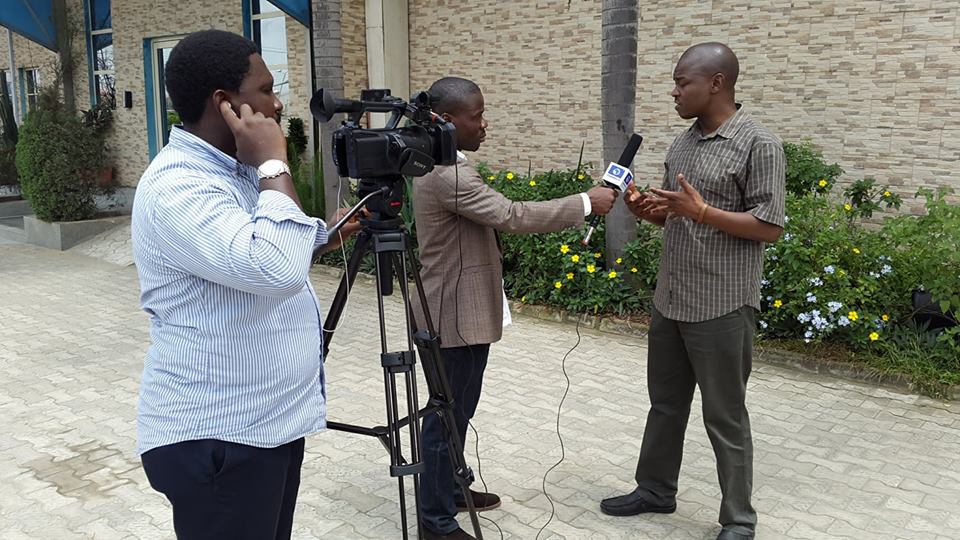 KTN Managing Editor Joe Ageyo is headed for the highest editorial position at Royal Media Services after reaching a deal with management. The soft-spoken TV reporter who rose to become editor is set to become the editorial director of Kenya's biggest broadcast house.
Ageyo will step into the shoes of Peter Opondo, who left two weeks ago to purse other interest. Opondo was an editorial consultant playing the role of editorial director.
Add this to the exit of group chief operations officer Faridah Karoney, who was appointed lands cabinet secretary, Royal Media Services is operating without key top editorial managers.
RMS runs Citizen and Inooro TV, the leading television station in Kenya with nearly half of the audience in both urban and rural settings, as well as Citizen Radio, Hot 96 FM and a host of vernacular radio stations.
Ageyo holds an MSc in Environmental Governance from the University of Manchester, a Bachelor of Agribusiness Management from Egerton University, a post-graduate diploma in Mass Communication from the University of Nairobi, and a certificate in Advanced Studies in Environmental Diplomacy from the University of Geneva, Switzerland.
Ageyo joined KTN in 2000 as a general news reporter, but his work has focused the environmental. He worked for NTV from February 2005 to November 2012, holding various positions including Head of News Production. He has also previously worked for the Kenya Broadcasting Corporation as well as RMS.
Ageyo will have an expanded mandate since he will now be in chage of both TVs and radio as well as it growing digital platform. He will likely work with RMS Radio and TV Production Director Fred Afune who is being touted to take up the position of chief operations offer.
There's tension at KTN after word went round that Ageyo could decamp with a number of key reporters to Citizen TV.