The mention of Tahidi High evokes the memories of of of the greatest TV shows that ever graced our screens, but a look into the cast paints a different picture, a picture of our differences as human beings.
While the programme was one on the most watched programmes in Kenya in the early 2000s, the cast later moved to different directions, with some becoming successful in either acting or other fields, while the fortunes of others ended with the end of the programme.
Business Today looks at the lives of the most famous thespians of the programme and what they are doing, years after the show ended.
Abel Mutua(Freddie)
Mutua played of Freddie in Tahidi High, a name he has carried for the better part of his career, both as an actor and a script writer.
Among the actors and actresses of Tahidi High, he has been one of the most consistent, for close to 20 years now.
Apart from Tahid High, Mutua worked for Mother in Law as a scriptwriter, K24's TV LOL show, a reporter for Hapa Kule News and Scriptwriter for Real House helps of Kawangware, both in KTN.
Currently, Mutua is a co-owner of Phil-it Productions together with Philip Karanja. Initially, Dennis Mugo alias OJ was in the founding group but later decided to do his own stuff.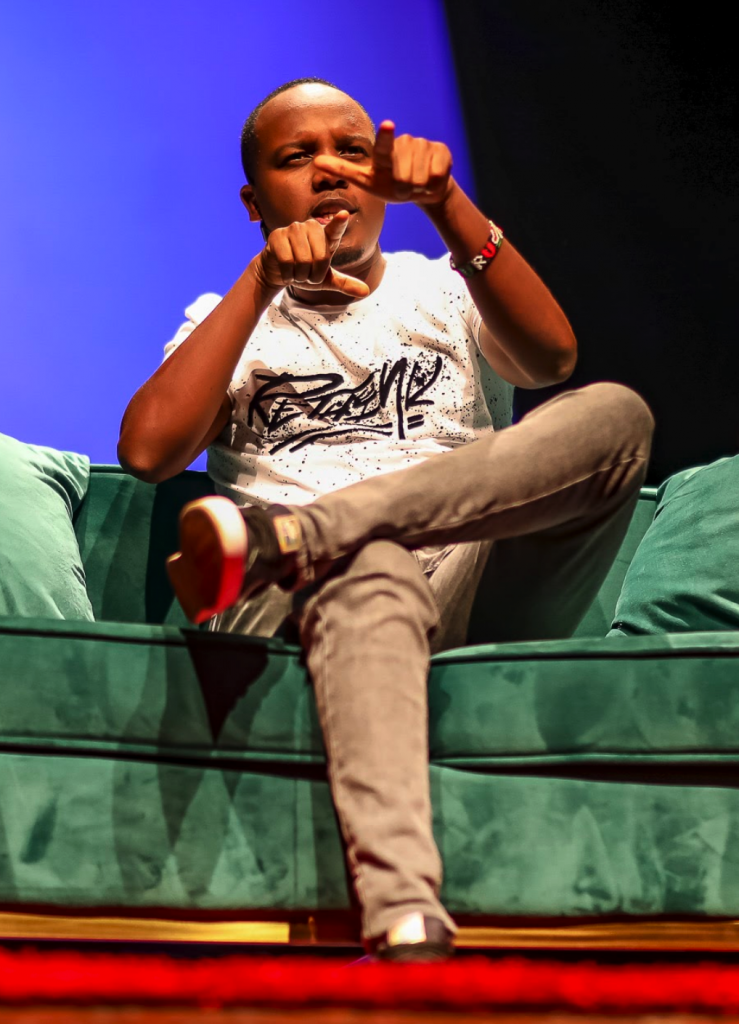 Sarah Hassan(Tanya)
The current generation of Tv audience would recognise her for her current role, where she acts as Zora for Citizen TV's show, Zora.
Before landing her role in Zora, she used to host The Wedding Show and also featured in several series including Demigods, Saints and Changes. She also hosted the East African Dance show Sakata Mashariki.
Philip Karanja (Melvin)

As earlier mentioned, Philip Karanja co-owns Phil-it Productions with Abel Mutua. He previously worked as a film director for Royal Media Services and Protel Studios.
Karanja is married to Catherine Kamau alias Cate Actress, a Mother-in-law TV series actress.
Jacky Matubia(Jolene)
In Tahidi High, she was known by her stage name Jolene. She later joined her colleague Sarah Hassan in Zora, where she took up the role of Nana.
Apart from her screen life, she is also an entrepreneur and runs an online and physical business named Fabulously Forward, a health and beauty-based endeavor.
Joseph Kinuthia (Omosh)
Most probably he is the most famous among the Tahidi High crew.
Since he left Tahidi High where he acted as a groundsman, Omosh has never had a steady source of revenue, unlike his peers.
In February 2021, it emerged that Omosh was facing eviction from his home over rent arrears in excess of Ksh100,000.
Later, Kenyans contributed to rescue the thespian. Well-wishers even built him a home along Kangundo Road, but it is alleged that he later sunk into a********m.
Despite asking for a camera and a tripod stand to restart his career, Omosh has not yet produced anything significant almost a year later.
Ted Kitana (Mr Kilunda)
Seemingly, Kitana who featured as Mr Kilunda a no-nonsense teacher, has retired from the screens and is now a businessman who owns a salon and barbershop as well as farming in his rural home in Kangundo, Machakos County.
"The village life is actually the best. Food is fresh, no pressure. I have no plans of going back to the city especially because Tahidi was halted. I have everything I need here," the actor stated in an interview in 2020.
Angel Waruinge (Miss Morgan)
Ms Waruinge said that she had to shed the tag Miss Morgan in a bid to rediscover herself. Currently, she features on Showmax TV series, Kina.

She also runs a YouTube channel tackling current affairs.
Dennis Mugo (OJ)
OJ was the bad boy character in Tahidi High play and was totally smitten by Sarah Hassan. However, it later emerged that he has been battling alcohol a*******n, and has been in and out of r***b for sometime.
Unlike other actors who left after the show came to an end, OJ was fired after failed to show up at work because of his alcohol a*******n.
He is aspiring for a political seat in Embu county.
Shirleen Wangari (Shish)
She is currently running an established a successful film company working with Mnet, Neflix and other international platforms.
In 2020, she landed a role to star in a post-apocalyptic film, Guatha, which is a slang word meaning "far away".
Read: Ex-Citizen TV Star Omosh Gifted Land, Cash After Painful Change of Fortunes [VIDEO]
>>> How Abel Mutua Spun Profits from P******c Woes