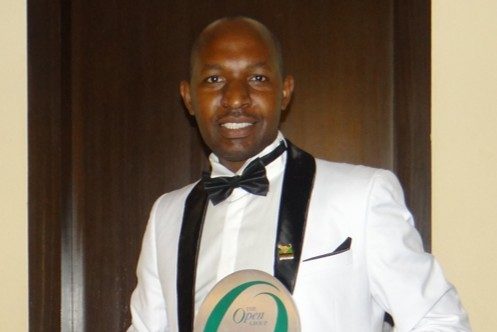 Peter Muya is the Kenya's only Master Certified Architect and one of only a few in Africa. The certification by Open Group is an independent global certification for qualifying the skills, knowledge, and experience of Solution, Business, Enterprise and Digital Architects.
Muya is also ranked among the Top 25 Digital Architects in the world by ICMG. He specializes in Solution Architecture.
Reacting after his accolades recently caught the attention of Kenyans online, he revealed: "I am glad to note that the number is now growing. We have a Kenyan on the master certification path, 21 in Africa. We need more and I know we can do more."
Muya has been involved in the development of widely-used digital systems across the public and private sectors.
He's worked on projects for the likes of the African Development Bank Group (AfDB), Britam, the Ministry of Agriculture and the Kenya Bankers Association (KBA) among several others.
He describes himself as an "advisor at the intersection of digital tech and business catalyzing social and economic transformation through innovative solutions proposed, built, deployed and consumed in Africa."
Muya interestingly excelled in the world of technology despite having pursued a Bachelors Degree in Business Management from Moi University.
In his career profile, Muya describes himself as a 'Digital Transformation Whisperer'. His present roles include Co-Founder and Managing Partner at PTI Consulting – a Pan-African firm offering business advisory services.
He is also a Co-Founder of Pekeza Capital, a Venture Capital (VC) firm. Pekeza backs startups innovating around healthcare, education and food security.