Standard Group has moved to fill KTN managing editor position left vacant after the recent exit of Joe Ageyo, who has since joined Royal Media Services as editorial director. The Standard has settled for an insider, Ellen Wanjiru, who was KTN's deputy managing editor for close to four years.
The appointment, which is effective 1st May and has been expanded to cover the entire broadcast division, was made today by Standard Group Head of Human Resources Nicholas Siwatom.  "I am pleased to inform you that Ellen Wanjiru has been appointed Managing Editor – Broadcast with effect from 1st May 2018," Mr Siwatom said in an internal staff memo seen by BusinessToday.
The expansion of her job description means she will be in charge of not only KTN Home and KTN News, but also the radio division which has Radio Maisha with plans to launch two more stations in the near future. Ms Wanjiru has vast relevant experience spanning over 20 years in Electronic Media having worked for the main broadcasters in the country, including a three-month fellowship at CNN in 2015.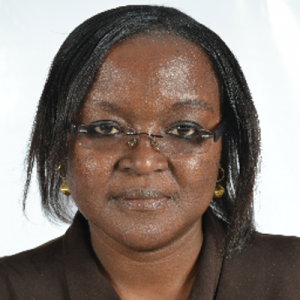 Before joining KTN in August 2014, Ms Wanjiru, who keeps a very low-profile, worked for one year as News Manager at NTV Uganda, which is owned and run by Nation Media Group. She started her career in 1991 at Kenya Broadcasting Corporation (KBC) as a reporter where she worked for 14 years until 2005, when joined Royal Media Services to become the producer of Citizen TV's weekend editions for close to seven years. She left in 2012 for NTV Uganda.
"Standard Group has confidence that Ellen will continue to deliver further on the significant progress made into the business to date," said the head of HR. "We wish her all the best in the new position."
It's not clear whether the post of KTN managing editor has been scrapped. Her appointment came as a surprise as there was word that former KTN managing Editor Katua Nzile was making a comeback to the position.
Ms Wanjiru joins the league of few women who have risen to the position of managing editor in Kenyan media, which is just one step away from the peak. The other lady who holds such a position is Pamela Sittoni, the managing editor of The East African at NMG. Newly appointed Lands Cabinet Secretary Faridah Karoney, also rose through the ranks to head of editorial KTN and later, Group Editorial Director and then chief operating officer at Royal Media Services.
Catherine Gicheru, former Managing Editor of the Star newspaper, also broke the glass ceiling in journalism. Earlier, she become first female news editor in a main stream newspaper in Kenya while working for the Daily Nation.