[dropcap]D[/dropcap]ue to tough economic times, most companies in Kenya have been shedding off their workforce in a bid to make their wage bills manageable.
The situation got worse with the prolonged electioneering period last year, which according to the Kenya Private Sector Alliance (Kepsa) cost them Ksh 900 billion in lost opportunities as of October.
It is expected that the number of people who secured jobs last year will be lower compared to the 57,600 jobs created in 2016 and 90,200 the previous year. The government, which is a key employer, is struggling with a huge wage bill that has seen it freeze employment into the public service except for essential services such as security, health and education.
Commercial banks have sent home close to 5,000 employees in less than two years, which they mainly blame on the introduction of an interest rate cap regime that deeply ate into their earnings. There has also been a technology disruption in the sector that has resulted in less need for human capital. A similar situation obtains in the media and, indeed, many other industries.
According to the United Nations in the Human Development Index (HDI) 2017 report, the rate of unemployment in Kenya is the highest in the East African region hitting a new high at 39.1%.
Many of the thousands of graduates the country churns out every year from the universities, colleges and other tertiary institutions remain unemployed and the situation will only get worse unless the economy grows by double digits. Only those who are innovative are making it out there.
Despite this gloomy picture, the public as well as the private sector still needs critical skills and hence there will always be jobs for those who have them.
Here are the 6 places one is likely to land a job in 2018:
1. Defence/Security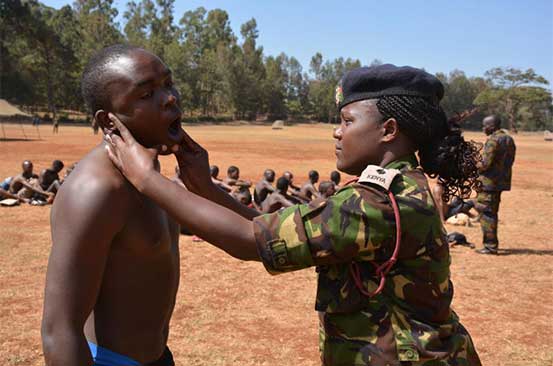 As we have noted above, the military and other security agencies such as the National Police Service and the Kenya Prisons Service are among the few that have been exempted from the freeze on public sector employment.
Currently, for instance, KDF is recruiting servicemen and women in all the 47 counties in a two-week exercise that is set to end on March 13.
So if  one is aged between 18 and 26 years old, physically and mentally fit in accordance with the KDF standards, has no criminal record and is of minimum height, this is the place to be. The National Police Service and the Kenya Prisons Service are also expected to roll out their recruitment programmes in coming months.
Recently, Interior Cabinet Secretary Dr Fred Matiang'i also announced that at least 800 graduates will join the police service in August in a move aimed at bolstering its management.
They will be required to have degrees in criminology, law, public administration, sociology and psychology, police science, leadership and security management, education, architecture or an equivalent qualification from a recognised institution.
Successful candidates undergo a nine-month training before being posted. Under President Uhuru Kenyatta's administration, the police service has been recruiting 10,000 men and women every year.
Private security firms are also regular employers.
2. Teaching
Though there are thousands of unemployed teachers, the Teachers Service Commission (TSC) remains one of the country's biggest and regular employers.
In 2018, for instance, TSC has requested for Ksh 16 billion to recruit 68,000 intern teachers as a temporary measure to address shortages in schools. Private schools are also likely provide numerous employment opportunities.
3. Media/Public Relations

This could sound like a paradox. While the media in Kenya has been laying off staff in droves, it is still employing.
Historically, media houses have formed the habit of kicking out those getting fat checks and then going for those whom they will pay less or those who agree to work on contract.
In addition, some cadres such as editors, sub-editors, copy writers, digital video producers, researchers, social media specialists, anchors as well as business and marketing executives are always on demand.
In the public relations world, PR firms and corporate companies are for ever looking for communication and advertising specialists.
 4. County governments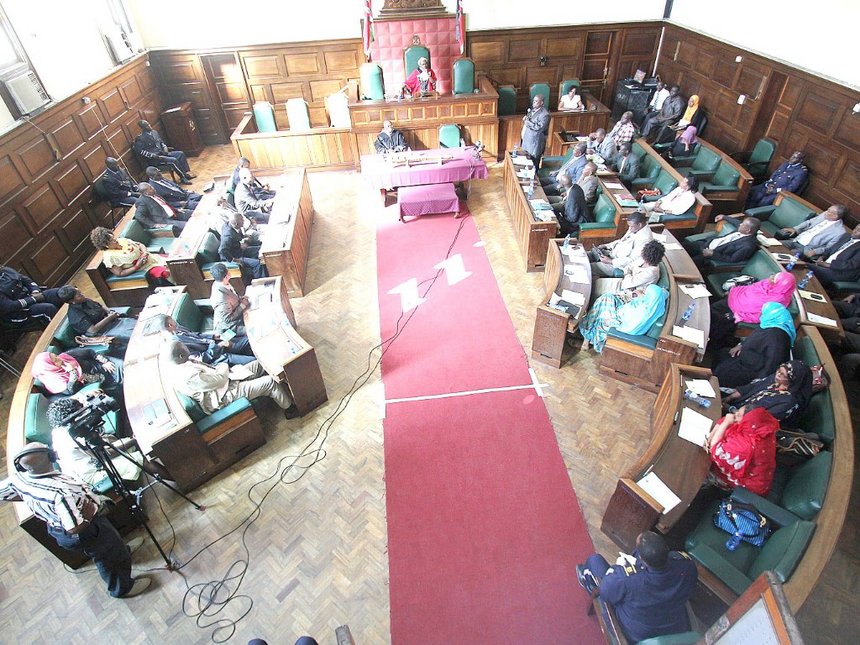 While the national government has all but frozen employment, realignments in the 47 county governments means that they will be among the top employers in 2018.
Governors who were elected for the first time are hiring various cadres of staff from county executive committee members, county secretaries, chief officers to directors and other subordinates. Those who retained their seats have also not been left behind as they have been busy shuffling their teams.
Unlike at the national level, where the Public Service Commission has powers to reshuffle staff, including those attached to Cabinet Secretaries and Principal Secretaries who are not retained, there is no that much luxury in county governments.
At the country level, opportunities also abound in the County Assemblies.
5. NGOs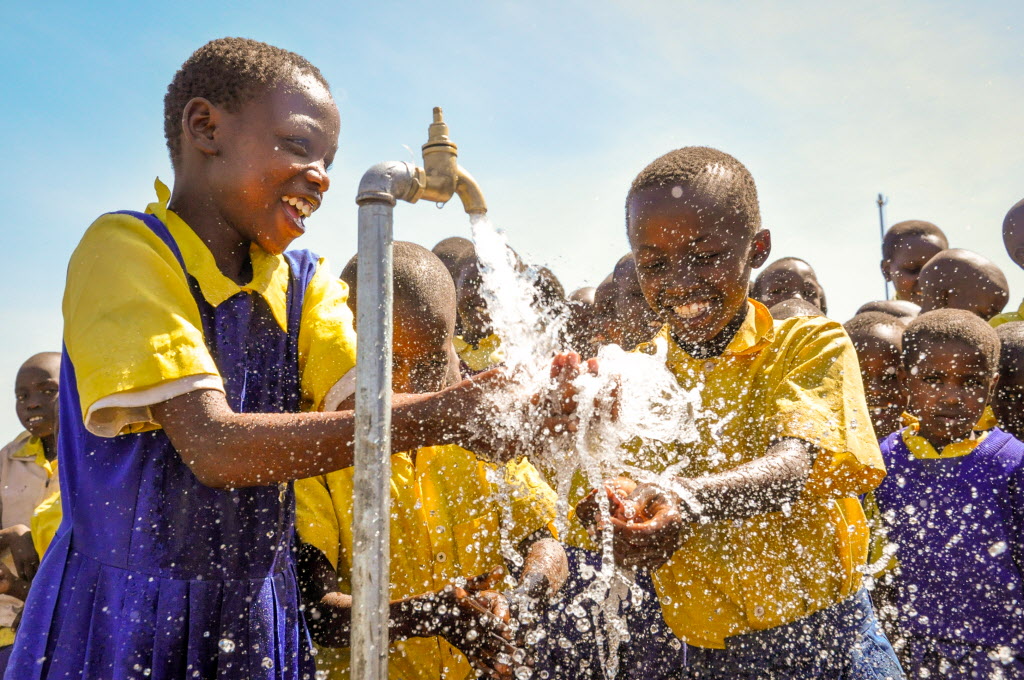 While every other sector is suffering from the harsh economic straits the country finds itself in, Non-Governmental Organisations and other civil society groups continue to attract grants and other support from donors to implement various projects.
Though the funding has reduced in recent years, it is still coming and thus NGOs will continue to require manpower in their various activities.
This includes both international and local NGOs.
5. Marketing and promotional agencies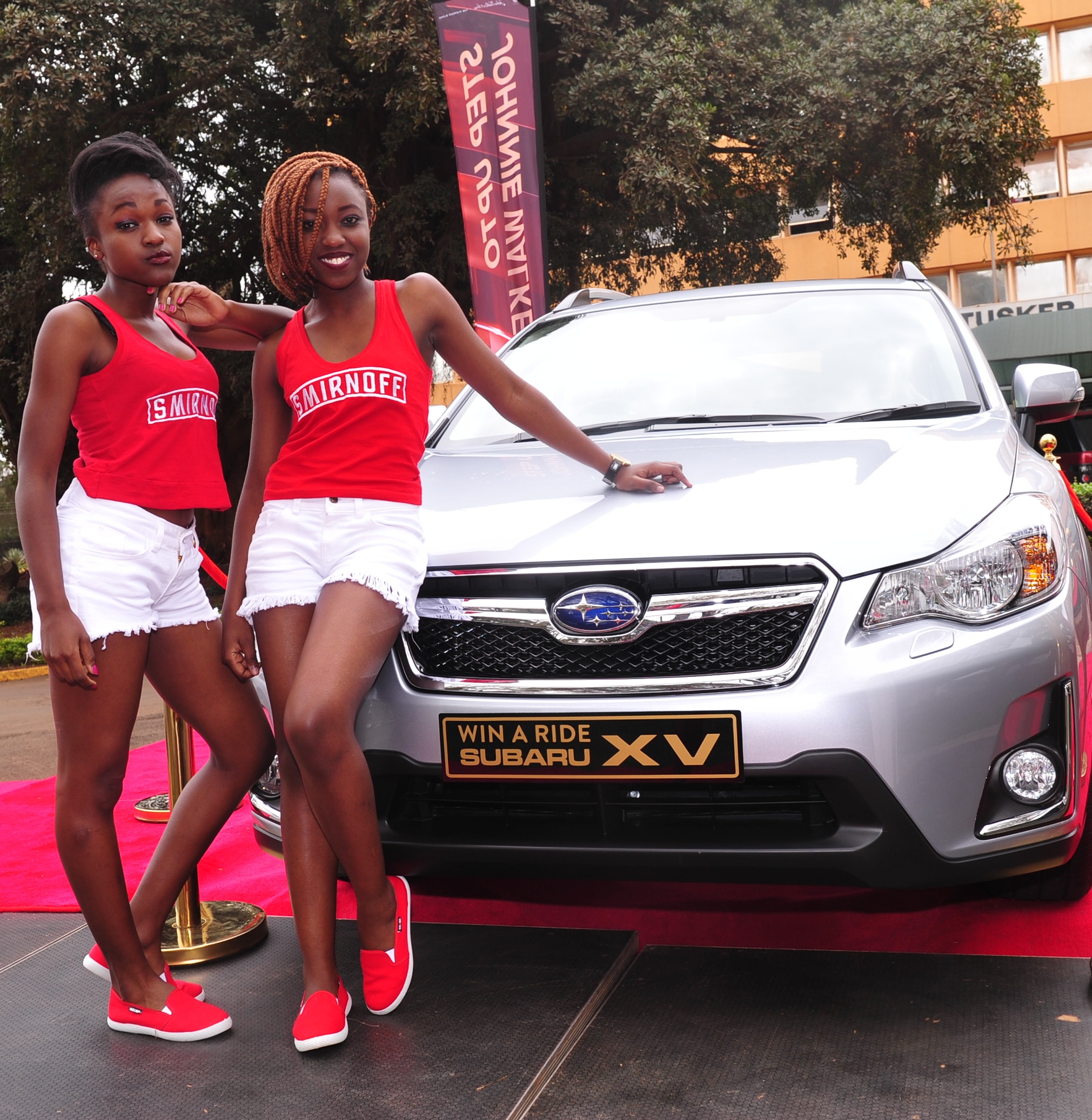 Marketing and promotional companies are places where one is likely to get a job any time. As long as you have the requisite qualification and experience. Jobs are also to be found in corporate companies seeking to promote new products and services.
Mostly, marketing and promotional agencies employ on a commission basis to sell or promote merchandise but if one works had at it, such opportunities can be lucrative.
6. Modelling
Modelling as a career has been quickly evolving in the country and is likely to be a key source of employment this year.
There are various modelling agencies in the country that are forever on the lookout for upcoming talent.
There are two types of modelling – commercial modelling and high fashion. The former currently is better paying.
However, one has to be careful not to be exploited by unscrupulous individuals in the industry.