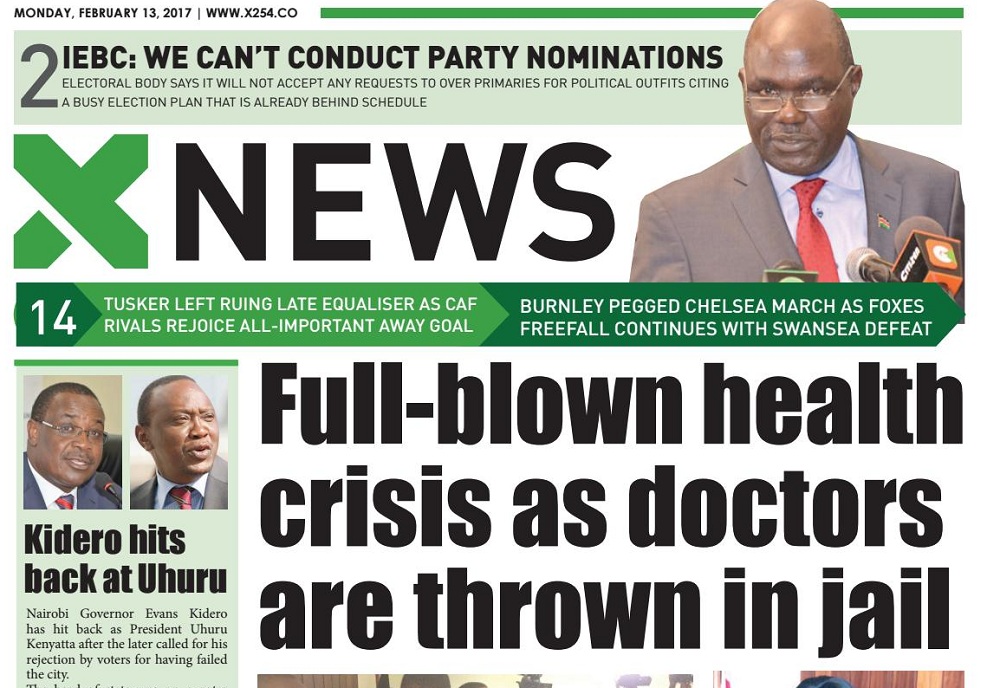 Employees of a defunct evening publication are up in arms over salary arrears totalling millions of shillings. They had for more than a year waited for their salaries before being showed the door without a single penny.
Nairobi's XNews halted its operations last year in August but Xtra Publishing CEO Peter Marshal has dismissed the reports, saying the paper, which used to circulate every evening, was turned into a weekly.
The affected employees have indicated that they had not been paid for over a year, with the company dismissing them without pay.
"We had gone for more than 13 months without salaries. It is just at this time that things got worse when our management said our services were no longer needed," one of the employees told Daily Reporter.
But Marshal seems to be finding it hard to accept the fact that debts had grounded the company's operations.
A cross check in the city streets and insights from vendors show that the XNews could no longer be traced by readers since they have not been available for sale for close to five months now.
"We are publishing on a weekly basis. It is not true that we stopped the production as such, the information you have is wrong," the CEO told Daily Reporter when contacted for comment.
Many organisations had pulled out of the publication's advertising space, worsening XNews's monetary state. Government's delayed pay for its sponsored content saw the management start to pay staff a stipend of Ksh 10, 000 as their salaries remained unmanageable.
When the situation became untenable, XNews Managing Editor Peter Obuya and Content Editor Brian Moseti sought greener pastures elsewhere. Obuya is now a sub-editor at The Star while Moseti is a reporter at Nation Centre.
The company owes millions of shillings in rent arrears and printing costs. The paper used to be printed by Radio Africa Group, publishers of the Star newspaper.