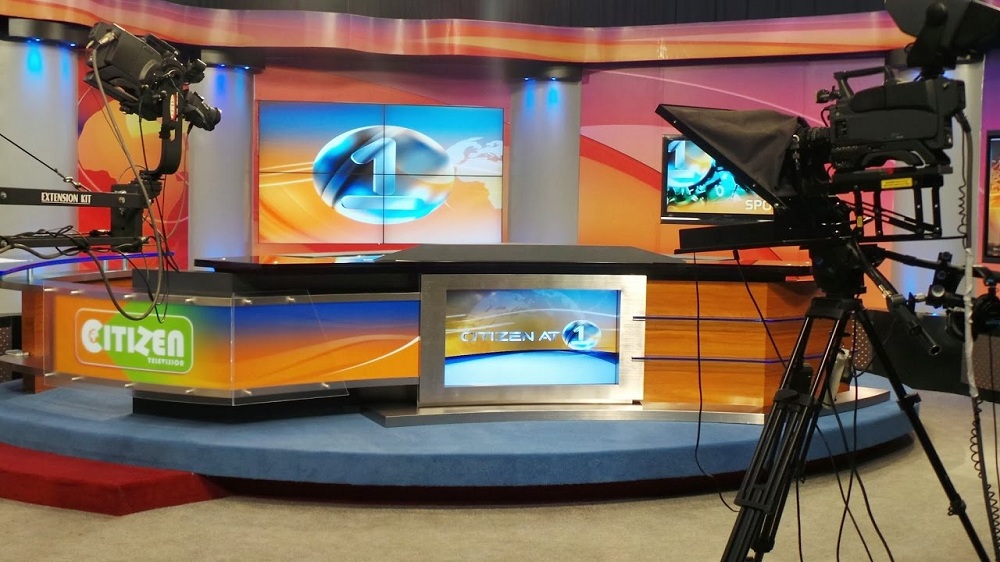 [dropcap]A[/dropcap]n intern has rocked the boat at Royal Media Services (RMS) after quitting his role as a social media manager a few hours after joining the company. His reasons for reconsidering the internship offer have elicited mixed reactions among seniors in the industry and worried young professionals.
It is a journalist's dream to start off their career at an established media house, as many big names did, but to one Kennedy Bodo, it would be a waste of time if he sat as intern at the RMS digital desk.
In a letter to RMS shared on Facebook by lawyer and journalist Wahome Thuku, Bodo vents out his frustrations, saying what he was offered in terms of job description did not match his expectations and worse still, there was no stipend.
Here is his letter to RMS:
"I breathe writing and wanted it all for Royal Media. I can't seat down the whole day posting two lines(on social media) and making news alerts and say I'm exercising my professionalism when I know I'm doing 10% of what I desire. It would be an abuse to my principles to spend all my time and resources fully without reward as well," he wrote to the bosses at Communications Centre, the RMS nerve centre.
Bodo termed the sweet words on his contract papers as "gallant public relations." He said the media house had "failed to be considerate of his would be roles and have them harmonised with the intended reward. In this case, it would be no single coin for him." The intern went on to lecture his hiring team on how he had been well paid during his previous internships, not hiding how well he wanted to be rewarded.
"During my first internship at Coffee Directorate Communication Department, I was entitled to a stipend of 26000 monthly and free transport just because of my capabilities and what I offered the company at 2nd year undergrad level. In 3rd year I joined KRA communications on an unpaid internship but received promotion on my second day and was earning 36k plus other allowances," he raved.
Kenyans who learned of the leaked intern's frustrations, have spoken out. It remains a brainteaser as to whether he was right or wrong.
One Duncan Wa Njeri wrote: "A good writer he is, he is a professional but sixth sense would have told him that may be he would have approached his immediate supervisor and tell him/her of his abilities. Just may be he would have been given more roles, more challenging assignments as per his wishes. Calm seas never made great sailors… And as a scholar he is he should appreciate the good words of Dejan Stojanovic "no reason for a feverish rush for we will all arrive in the same place at the right time"."
"Too much sense of entitlement at the intern level. He could have looked at other opportunities including networks that the RMS could have provided him," opined Kibiria wa Thuo.
" I did unpaid internship at a public hospital for one year….i guess i dont know my rights well….buh internship is all about the goodwill of the place you interning at….some places provide stipend…others none…RMS could have provided a nice platform for exposure and networking to showcase his prowess…hopefully he will find some decent place that pays him good…," wrote Beavon Bosire.
But Kariuki Irene was supportive of his move. "Ethics and principles above all…He will go far, may God Bless and guide him henceforth," she wrote.
According to industry sources, most media houses are comfortable giving interns platformS to showcase their abilities and network within the industry at no pay.
However, both Nation Media Group and Standard Media offer their interns a stipend of at least Ksh 7,000 per month and most of their digital wheel is under fresh graduates and university students who they recruit throughout the year. However, any expenses incurred in form of hospitality services are deducted.
At national broadcaster, KBC, interns pay Ksh 3,000 to secure a place at Broadcasting House for a three month internship.
This is supposed to cater for equipment and security, according to official policy.
In the public service, holders of at least a Bachelor's degree from a recognised university are entitled to a stipend of Ksh 25,000 per month and Ksh 4,000 Daily Subsistence Allowance (DSA) whenever required to undertake official assignments outside the assigned duty station, according to a circular issued by the Public Service Commission on October 13, 2016.
Those who terms of agreement offer a different rate of stipend/allowances such as medical, nurse and clinical interns (Diploma and Bachelor's degree holders) remained unchanged.