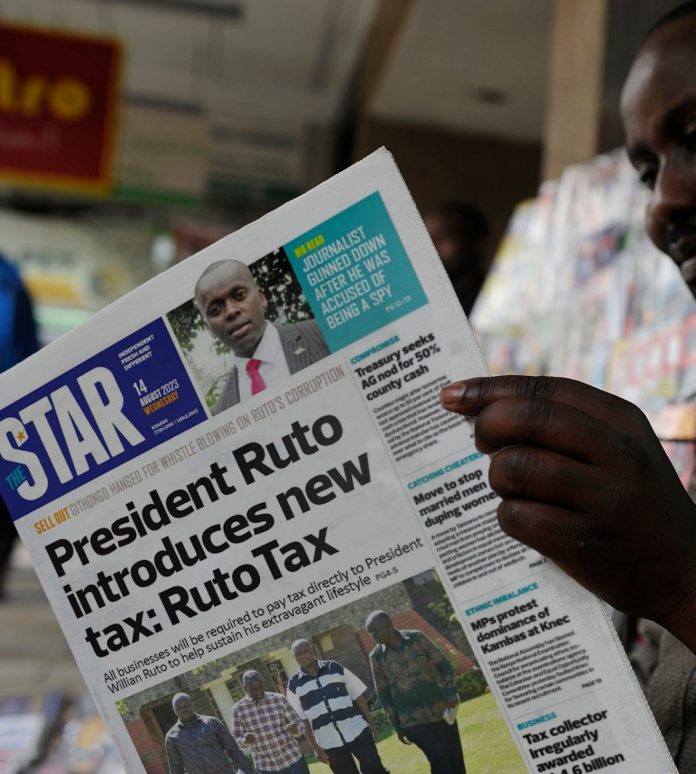 The front page of The Star newspaper circulating on Whatsapp with the headline addressing Deputy President William Ruto as 'President' has been altered.
Dated 14th August, 2023, offers a futuristic headline, "President Ruto Introduces New Tax: Ruto Tax". The sub-heading on the page alleges that all "businesses will be required to pay taxes directly to President William Ruto to help sustain his extravagant lifestyle."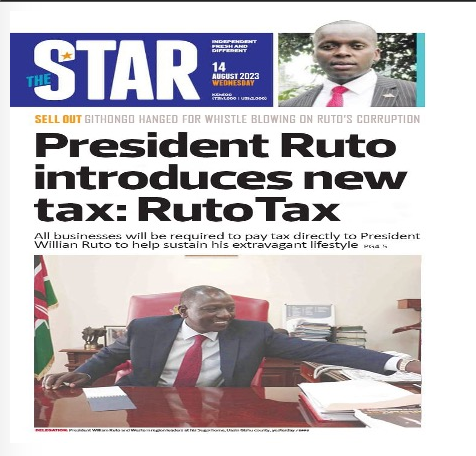 Investigations by Business Today have revealed that this is an altered front page of 14th August, 2019 edition of The Star newspaper. The main headline, sub-headline and photo have been changed but other stories on the page are genuine. 
The genuine Star newspaper issue of 14th August, 2019, reported that Ruto's allies plotted to scuttle Uhuru-Raila referendum, which was being pushed under the Building Bridges Initiative (BBI) initiative. It had the headline "Ruto Allies Plot To Scuttle Raila-Uhuru Referendum".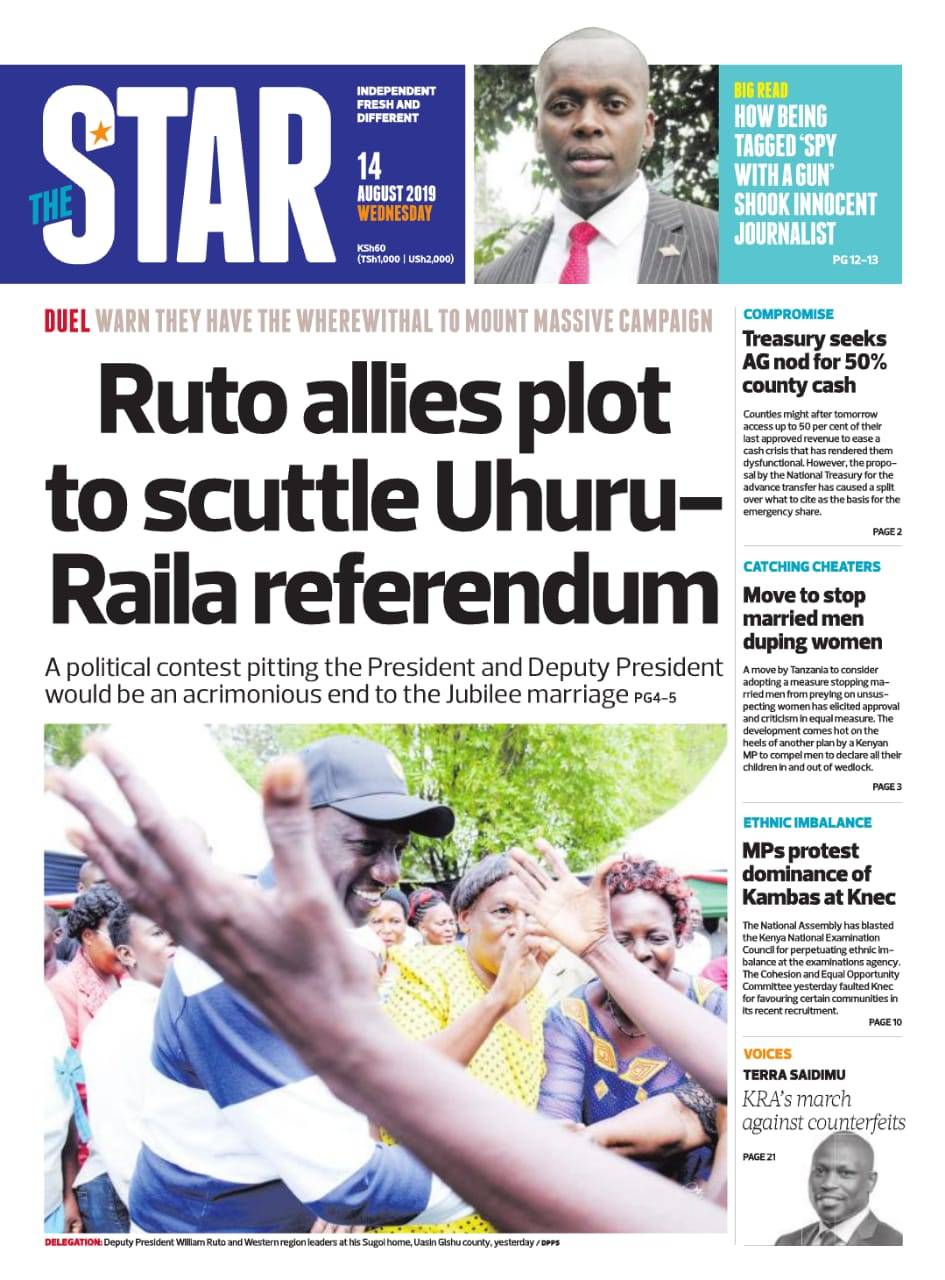 Meanwhile, a review  of Twitter posts also revealed that similar fake covers of the Star had been shared twice before – on 17th February 2020 and 27th September 2019.
The 27th September 2019 edition with the headline "President Ruto Introduces New Tax: Ruto Tax" was shared under the hashtag #KenyaUnderRuto. The caption said: "In the financial year 2072/2073, Longtime Kenyan Dictator introduces a new tax law called Ruto Tax to facilitate him. This is to act as a respect for being a president for 50 years. Kenyans start fleeing the country to let him stay in the country by himself."
The fake 17th Feb 2020 edition shared on Twitter under the same headline had the caption: "President Ruto introduces new tax called 'Ruto Tax' that will service his Sh100 billion choppers, his multi-billion homes and buy his children high end fuel guzzlers. It was shared under the hashtag #UnderRutoin23mins.
The fake front pages were created as part of online speculative trends about what could be expected of William Ruto's presidency.
[This story was produced by Business Today in partnership with Code for Africa's iLAB data journalism programme, with support from Deutsche Welle Akademie ]
>> Kenya Editors Guild President Has Not Resigned