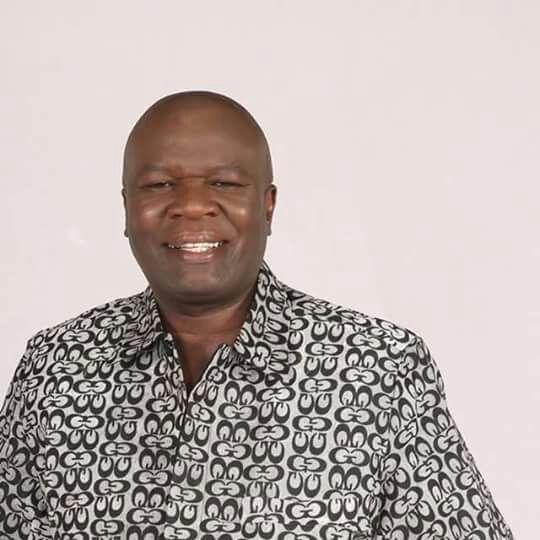 When former radio journalist Ben Oluoch Okello decided to plunge into politics, most people dif not take him seriously.Okello, a former  employee of Royal Media Services worked as an announcer with a vernacular radio station, Radio Ramogi, before he chose to vie for the Migori senatorial seat in the just concluded General Election.
Known to his fans by the title BOO, the eloquent Luo speaker scooped 187, 558 votes to clinch the coveted seat on an Orange Democratic Movement (ODM) ticket ahead of his closest rival Eddy Oketch, an independent candidate who garnered 50,227 votes.
Okello pulled a surprise by defeating many experienced politicians such as Owino Likowa, a former Migori Member of Parliament, who also tried his luck but came last in the race after bagging less than 10,000 votes.
"It was also a surprise to most residents who first viewed me as a joker until I won the ODM party primaries after which they started taking me seriously," said the soft spoken man.
His desire to venture into politics was triggered by lack of true and genuine politicians who could set the wheel of local development to turn, he told KNA.
With an encouragement from his fellow workmates, Ben went full throttle into setting off his new dream in politics and soon it became a reality despite the huge financial demands required.
Okello says he lacked the financial might his opponents flashed around during the one month campaigns but his determination and faith in God made him sail through.
His subsequent campaign rallies lacked excitement and always attracted very few people most of who were his ardent supporters. "But thanks God, I still soldiered on against all the odds to beat my rivals," he said.
The electorate understood his financial status and coupled with the fact that he ran on an ODM ticket, the party which is the most adored in the region, it became crystal clear many weeks before the election day, that Ben was headed for a big win without much ado.
However, another big factor that gave Ben a win on a silver platter right from the party primaries was the clout that he had built on his radio fans through the many programs he ran during his stint at the station, according to local political pundits.
"Ben was a big hit to even the older people who had not set eyes on him. I can remember old women asking to be assisted at the polling stations to vote for 'Jalendo cha' (the announcer)," said Mr. Olum Ndenge.During the party nominations, he beat a former Migori County Assembly Speaker Gordon Ogollah and lawyer to clinch the ODM ticket.
ALSO SEE: KTN journalists a******d as protests rock NASA strongholds
A holder of Masters from Nairobi University and first degree from Maseno University, Ben also boasts a diploma certificate in journalism earned at the Kenya Institute of Mass Communications in Nairobi's South
Okellp also had a long stint with the Kenya Broadcasting Cooperation's (KBC) Luo Radio Service based in Kisumu before moving to Radio Ramogi.
He takes over from Dr Wilfred Gisuka Machage who became the first Migori Senator on an ODM ticket in 2013.
The senator-elect says he has a well cut-out vision for the people of Migori that will see him transform the economy and the well-being of the residents to greater heights.
"As a watch dog of devolution funds, I have a big plan to play my role in the senate to ensure that all the monies allocated for development of this area is prudently used," he stressed.
Anybody not ready to live by his pay slip this time round should start to ship out of the devolved government since there will be no till to freely deep his or her hands at the expense the people's development, warns the senator-elect.
He says he is ready to sacrifice his life f******g for the rights of Migori people against anybody hell-bent in c********n with public funds.
Migori people must enjoy good supply of water, a good road infrastructure and health and this will only be achieved through apt oversight on public funds which is the sole role of the Senate, he said.
"I owe the people of Migori a big debt that I promise to pay them in the course of my duties in the Senate," he said.
Okello loves reading a lot besides being a football fan and especially have a soft spot for Gor Mahia FC in the local sports arena.