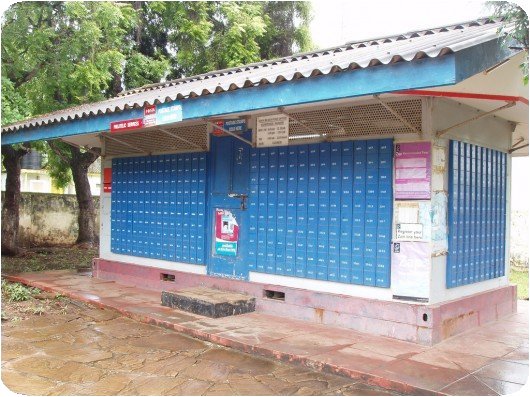 Nearly 1,200 Postal Corporation of Kenya (PCK) employees will be sacked to bring down its operational costs, according to a report prepared to guide its turnaround.
The taskforce commissioned by the ICT ministry to draw a recovery plan for Posta yesterday recommended a staff audit that would lead to the trimming of the corporation's wage bill and ensure that employees are equipped with technological skills.
Posta spends Ksh1.7 billion on annual wages for its 3,200 employees, which takes up 65% of its revenues. "I think you all know that PCK is bloated. The workforce is too high, much more than they need and they can manage," said Ms Mary Basweti who chaired the PCK taskforce.
The 2015/2016 financial year was the worst on record for Posta as the firm recorded a Ksh1.5 billion loss though revenues stood at Sh2.67 billion.
Related: Posta turns mobile phone numbers into postal addresses
An estimated 40% of Posta employees are aged 55 years and above, while about 640, or 20%, are set to retire by next year. Many of these have reportedly expressed the desire to go on voluntary retirement. "There are people who want to go… They have to be let go in a systematic way. They need to leave and they want to leave, but we need to assist them," said Ms Basweti.
Ms Basweti was providing highlights of the taskforce's report, which was handed over to the ministry for review. Among others the report also recommends that government offices should be required to use Posta services.
A survey by the Communications Authority (CA) recently found that public offices opt for private courier firms or even picking up their goods themselves rather than using Posta.
Next Read: Study show why firstborns are smarter than their siblings 
Amendments have also been suggested to the Postal Corporation Act, which requires Posta to provide universal access, meaning that the bottom line is not as much a concern as ensuring that every Kenyan can use postal services. This mandate has seen Posta spend most of its revenue to maintain rarely used infrastructure.
Fibre infrastructure should be extended to all postal outlets in line with a strategy to ensure that the corporation is more technologically savvy. Posta has been turning more strongly to technological solutions, having introduced a mobile-phone linked postal box service last year. It is also betting big on e-commerce.
Posta has been suffering the effects of technological modernisation that have seen Kenyans opt to send emails rather than letters. At the same time, a thriving private courier business has proven more nimble and attractive to consumers than Posta. (Copyright: Business Daily)
[crp]