Three strategic decisions to rescue a failing business
The most successful people are the ones who learn from their mistakes and turn their failures into opportunities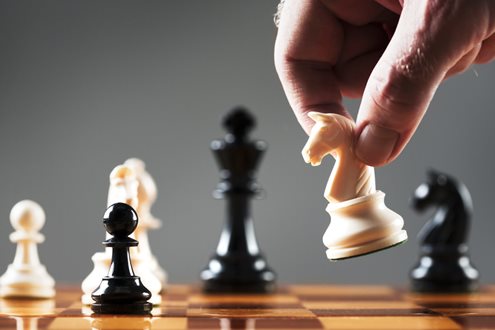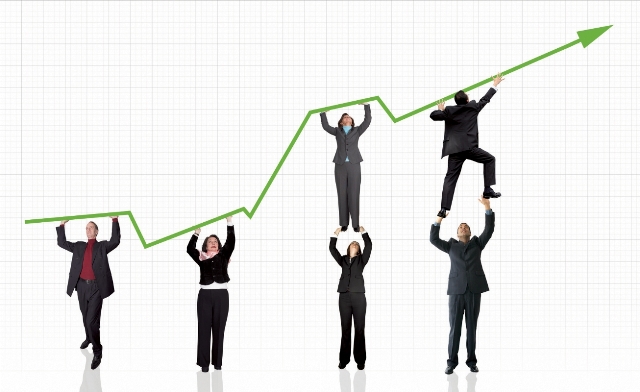 Business captains across the world are operating in lean economic times characterized by ever shrinking consumer markets, high rates of inflation and reduced productivity, thanks to the dwindling global economic fortunes. As a result, majority entrepreneurs are mulling over the idea of downsizing of operational units and eventual close down of their businesses.
What most entrepreneurs fail to remember though is that, downsizing or closing down a new or existing business has a more severe impact on individuals and institutions that rely on the business unit than the actual business owner.
As much as business may be operating in tough economic times, it is wise to listen to a renowned marketing guru Zig Ziglar and his famous quote on turning setbacks into a success story. He points out that, "The most successful people are the ones who learn from their mistakes and turn their failures into opportunities."
The world of free enterprise has a positive impact to the society and to our local Kenyan economy as well. It is, therefore, unwise to let go of a business enterprise just because of intermittent economic aftershocks that can be surmounted with a clear plan and strategy.
Established business owners recognize the fact that entrepreneurship is a vital cog in the wheel of economic development and is actually not meant for the faint-hearted. When faced by a business crisis, as Leonard Saffir says, be quick with the facts and slow with the blame. If your business is struggling, you need to do something to turn it around instead of folding your arms and whining. Before closing down your business, try out these turnaround strategies that could help you salvage your failing business.
Trim the Fat
The first thing you ought to do is to have a screenshot of your business income and expenditure in form of a spreadsheet. The aim of this exercise is to cut out the flack and do away with whatever expenses on things your business does not urgently need.
Fore example, Catherine who runs a leading travel advisory agency in town realized that she was spending Kshs500,000 annually in magazine subscriptions for her 30 support staff. When sales began going south due to travel advisory policies by foreign governments, Catherine reduced that to Ksh25000, freeing up Ksh,475,000 annually for more productive activities in the company.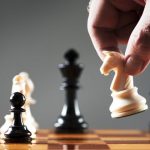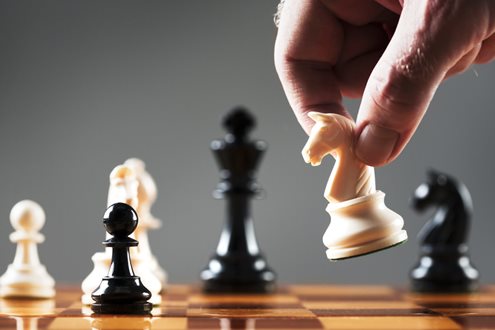 Another bright move you could exploit is closing down unprofitable business units/ branches in order to preserve your bottom line. Barclays the other day decided to sell off its 33.7 per cent stake in their South African unit raising a total of Ksh299.8 billion that will definitely be channeled to more profit making ventures. The bank decided to stick to it's core USA and Britain market.
Another example is that of the ailing national carrier Kenya Airways. As per their 2016 report, Kenya Airways made hard choices of subleasing three Boeing 777's and two Boeing 787's and selling two Boeing 777's bringing their fleet costs down by Ksh14 billion to Ksh15.5 billion, significantly reducing their loss making levels. Tough choices indeed but quite necessary for business survival.
Have the right business model
Most entrepreneurs fail not because they have entered the wrong market but because they have the wrong business model. Management operatives at the giant e-commerce platform Amazon realized that consumers were seeking low prices, convenience and faster delivery of products and services and quickly structured their business model around that reality. Had they not realized that fact fast and early enough, they would not be enjoying the current status they are in in the world of e-commerce and delivery business.
Delivery and price are just as important as the quality of the products and services your are offering in the market. Customers are fluid and are not bound to one organization thanks to the many vendors selling just the same products/services in the market. Faced by low visitor turnouts in low seasons, the Tourism Ministry in Kenya is now toying around with the idea of reducing visa and park entry fees during the low tourist season of April and June. The move will definitely cushion the the industry against low sales during lean times when the industry registers low visitor numbers.
More from this author
Right pricing and the ever fluid consumer needs can only be accurately captured by a prior market research in the industry you are operating in. Such a blueprint is vital and will arm you with prior knowledge of your customer buying patterns, what products/services they need most, how they want to be served, and how much they are willing to pay in exchange for your products/services.
The market research document will set your business up for success in the industry. In case you did not do a research during the business set up stage, do not worry yourself much. The research could still be conducted on a daily basis as you run your business entity. Constant restructuring of your business model is key. Though it takes lots time, it will help you keep up with the ever changing consumer needs and wants.
Differentiate yourself in an overly saturated market
As the ability of consumers to choose from a wide array of product and service providers continues to increase, every thoughtful entrepreneur must be intentional in standing out in the market as well as creating and delivering value to her consumers. This is if your are serious with your business and don't intend to see it close down.
A number of scheming entrepreneurs actually believe that a crowded marketplace is a critical indicator of high demand. They do not hesitate to put their heads into the crowded market and the trick they mostly use is differentiation and exemplary customer service.
A couple of years ago, Purity set out to launch a high end spa meant to cater for middle class women in Nairobi. Armed with her cheque book and property agent, she set out to locate a premise with a high number of high end spas in the vicinity. After weeks of careful searching, she found one in the one of the leafy suburbs of Nairobi town and aid for it immediately.
After contracting her interior designer, neighbours started whispering doubts about Purity's move of jumping into an overly saturated high end spa market. She blocked her ears and went on to put final touches on her dream spa.
The inaugural day came and Purity opened her doors to clients and went ahead to offer a 50 per cent slash on prices of services offered by other high end spas in the neighborhood. She made an effort to collect names and contact details of all clients who set foot in her dream spa on that material day. Confident in her highly trained team, Purity was assured of repeat business at normal rates the next time the same clients stepped into her business doors.
Unique approach
Word actually spread around the vicinity and Purity was blessed with a double increase in clientele the following weekend. As we speak, her dream spa is among the leading high end spas in the leafy suburb.Whether your business has a distinct philosophy or a unique approach, or transforms some aspect of the traditional offers of your competitors into something bigger, better or more useful, you can easily excel in an overly crowded market through differentiation. Am sure most of you shy away from crowded markets in fear of competition and business failure but you now know what to do if faced by such an opportunity.
These strategies and more should help you gain confidence and turn around your struggling business. Remember, most of the worlds successful business owners started and closed numerous business ventures before making it big in the corporate world.
So, who are you to chicken out of small economic tremors? Experiences of failure ought to strengthen you and offer you a map of what has and hasn't worked before and not an excuse to close down your brilliant business entity. Come up with your own business turnaround campaign today and stop living in fear of the unknown. Businesses are built to last and not to fail.
Maina Gachanjah is a Marketing Consultant at Juhudi Investments Consultancy. He  runs training programmes on marketing management and entrepreneurship. call +254 716 951 031 and book an appointment. <http://www.nic-securities.com/>
[crp]
Japan's Kansai acquires Sadolin Paints
Managements of both companies say the acquisition will see no changes in top management and any other positions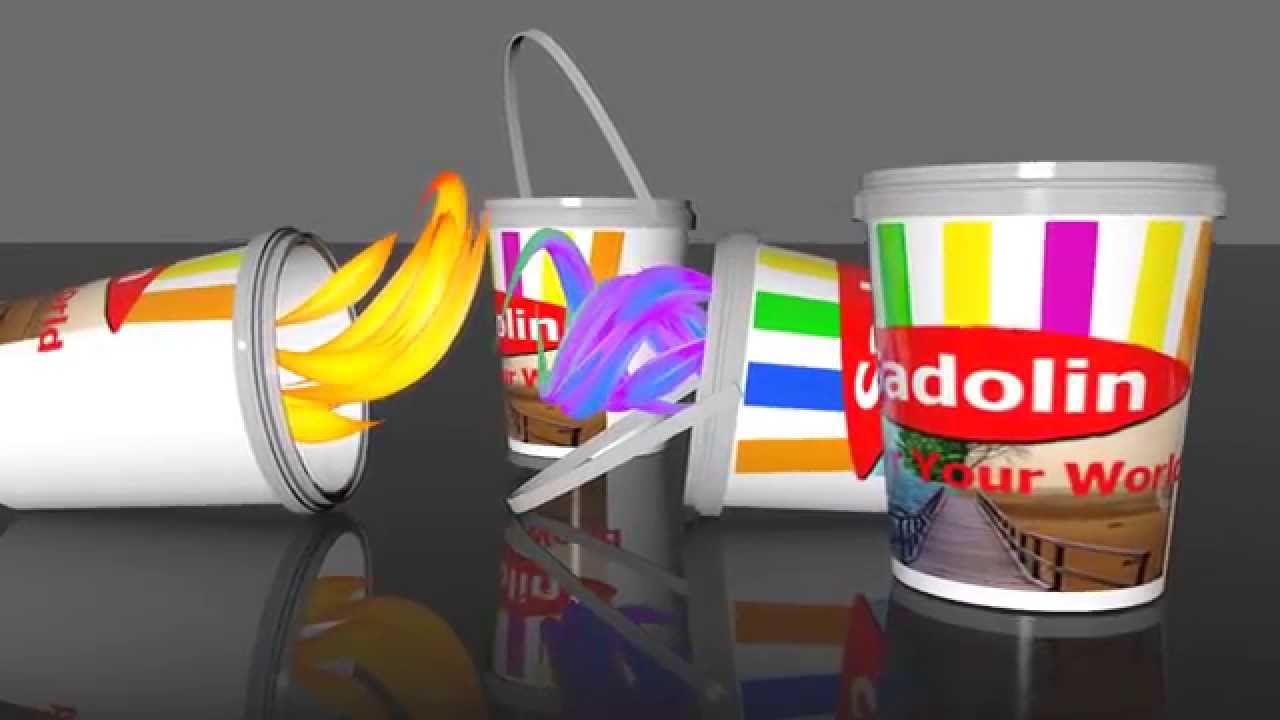 Kansai Plascon Africa Limited has acquired Sadolin Paints East Africa, a leading paints manufacturer in the region, in a transaction set to shake-up the industry.
Kansai, a subsidiary of Japan based Kansai Paint Co, announced recently in Uganda that it had concluded its agreement to purchase Sadolin Paints operations in Uganda, Kenya, Tanzania, Zanzibar and Burundi. This is the largest corporate acquisition in East Africa in the last two years.
The acquisition plans started in February 2017, according to a brief by Daly & Inamdar, the law firm handling the transaction. The management of both companies will release the details of the acquisition tomorrow in Nairobi when they make the formal announcement.
Kansai Paint is a global company with major operations in Japan, China, Asia, the Middle East, Europe and Africa. Its product offering covers the decorative, industrial, protective coatings and automotive segment. It has research and development facilities in Japan, India and South Africa.
"We are thrilled at this acquisition. Through it, we will be able to tap into Kansai's strong brand heritage, global technical capability, and trusted performance, providing us new capabilities, access to technology and knowhow which is very key in continuing to drive growth for this brand," said Sadolin Uganda Managing Director Chris Nugent during a press briefing at the Plascon Factory in Namanve held on 4thAugust.
Mr Wim Bramer, MD Kansai Plascon East Africa said that this acquisition signals Kansai Plascon's commitment to global expansion.
"East Africa is one of the fastest growing regions on the continent, with a rapidly emerging middle class, increased spending power, growing urbanisation therefore, this is a good time to launch into a market that will need our wide range of products to enhance their lifestyles while also increasing our global footprint."
The acquisition will see no changes in top management and any other positions at Sadolin. The company will continue to operate as optimally as it has been with the current employee base, they said. The acquisition will herald better and more efficient output by the paint company which will benefit from new and improved technologies from Kansai Paint which is a top ten coatings company in the world.
Started in 1959, Sadolin Paints has operations in the three East African countries, with a depot in Rwanda and distributors in South Sudan and Burundi.
Paint makers, who include market leader Crown and Basco Paints, havebeen recording steady steady growth due to the growing construction industries in the region. Kenya's construction sector, which slowed down last year, growing at 9.2 % from 13.9% recorded in 2015 is projected to rebound this year, according to the Economic Survey 2017.
According to BMI Research, a company that analyses industry trends, shows that the local construction industry will grow by 8.7% this year and remain steady up until 2026 with an annual growth of 6.2% – which will see Kenya underperforming all Sub-Saharan countries driven by anticipated government spending on huge infrastructure projects.
Strategic input
Since establishment in 1963 in Uganda, Sadolin Paints has grown to become the country's largest paint manufacturer, boasting greater than 50% of the market share. The company manufactures its product line locally and recently set up a $10 million world class plant in Namanve.
Noting that acquisitions and mergers come with uncertainty both from a human resources perspective and an operations perspective, Wim Bramer commented that since Sadolin as a business was already operating impressively, the strategic input would be to enhance and plug into the existing operations to improve efficacy. The same model is expected to hold in Kenya.
"We will only work to expand the already existing high quality technology that we have found in place. Our commitment remains to investing in cutting-edge technology to provide our customers with the best quality paint on the market," he said.
Sadolin is in court contesting a move by Dutch firm, Akzo Nobel Coatings International BV, which owns the trademark, for prematurely ending a deal allowing the local company to use its trademark to manufacture and sell paints in exchange for royalties.
The deal was to end on August 31, 2019 but Akzo issued a notice to terminate it on February 1, next year.
13 more hotels set to open in Kenya
The growth in hospitality industry has been accelerated by the increasing number of domestic and international tourists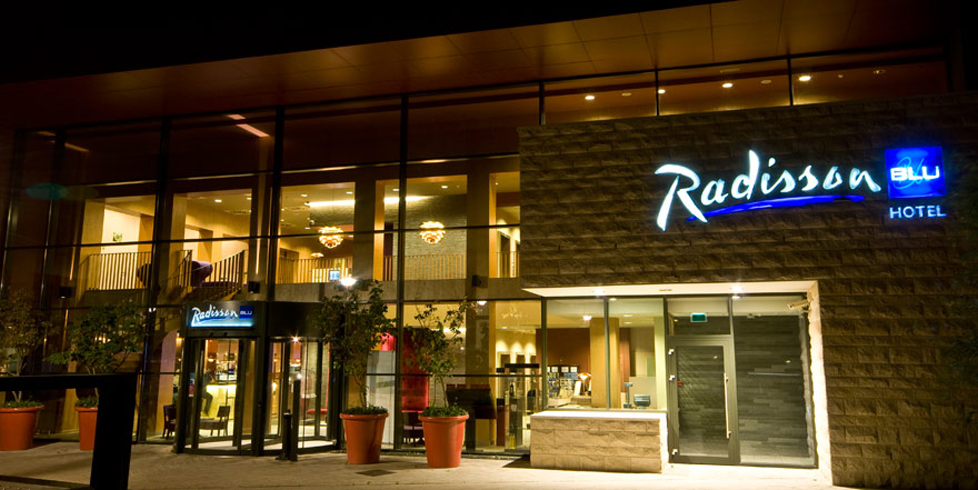 Over 10 hotels are set to open their doors in Kenya over the next five years, a new report by  PricewaterhouseCoopers (PwC) shows, expanding the bed space by more than 2,400 rooms.
The study says 13 hotels are expected to open their operations between now and 2021, including additional investments by Radisson, Marriot and Best Western brands, buoyed by growing demand for bed space and other facilities.
"These developments, along with a stable local economy, are attracting international hotels to Kenya. Sheraton, Ramada, Hilton, Best Western, Radisson, Marriott, and Mövenpick are among the international brands scheduled to open hotels in Kenya during the next five years," PwC says in Hotel Outlook report.
The growth has been accelerated by the increasing number of domestic and international tourists. "Kenya benefited from the lifting of travel advisories … and growth in domestic tourism in a strong economic environment, as well as a series of incentives introduced by the government," reads part of the report.
The incentives include elimination of VAT on park fees, removal of visa fees for children as well as the reduction in park fees by Kenya Wildlife Service. Others are the waiver of landing fee for charter flights in Mombasa and Malindi.
The advisory firm expects a decline in the occupancy rate over the next two years before a rebound from 2019.
PwC says guest nights, which declined a cumulative 15 percent between 2011 and 2015, also rebounded with a 2.9 per cent increase in 2016. The average room rate edged up 2.2 per cent in 2016 and room revenue grew 4.9 per cent.
The advisory firm expects a decline in the occupancy rate over the next two years before a rebound from 2019.
International hotel management chain Best Western has taken over city hotel Meridian and branded it Best Western Plus. Lazizi Premier opened its doors in May, becoming the first airport hotel to begin operation.
This is expected to be followed by the completion of Four Points by Sheraton Nairobi Airport and Hilton Garden Inn, which are in the final stages of completion. This will be the second property by Sheraton which took over management of the Four Point Hurlingham, previously Best Western Premier.
How technology is reshaping insurance landscape
The era of stability has ended with increasing deployment of advanced sensor technologies and related services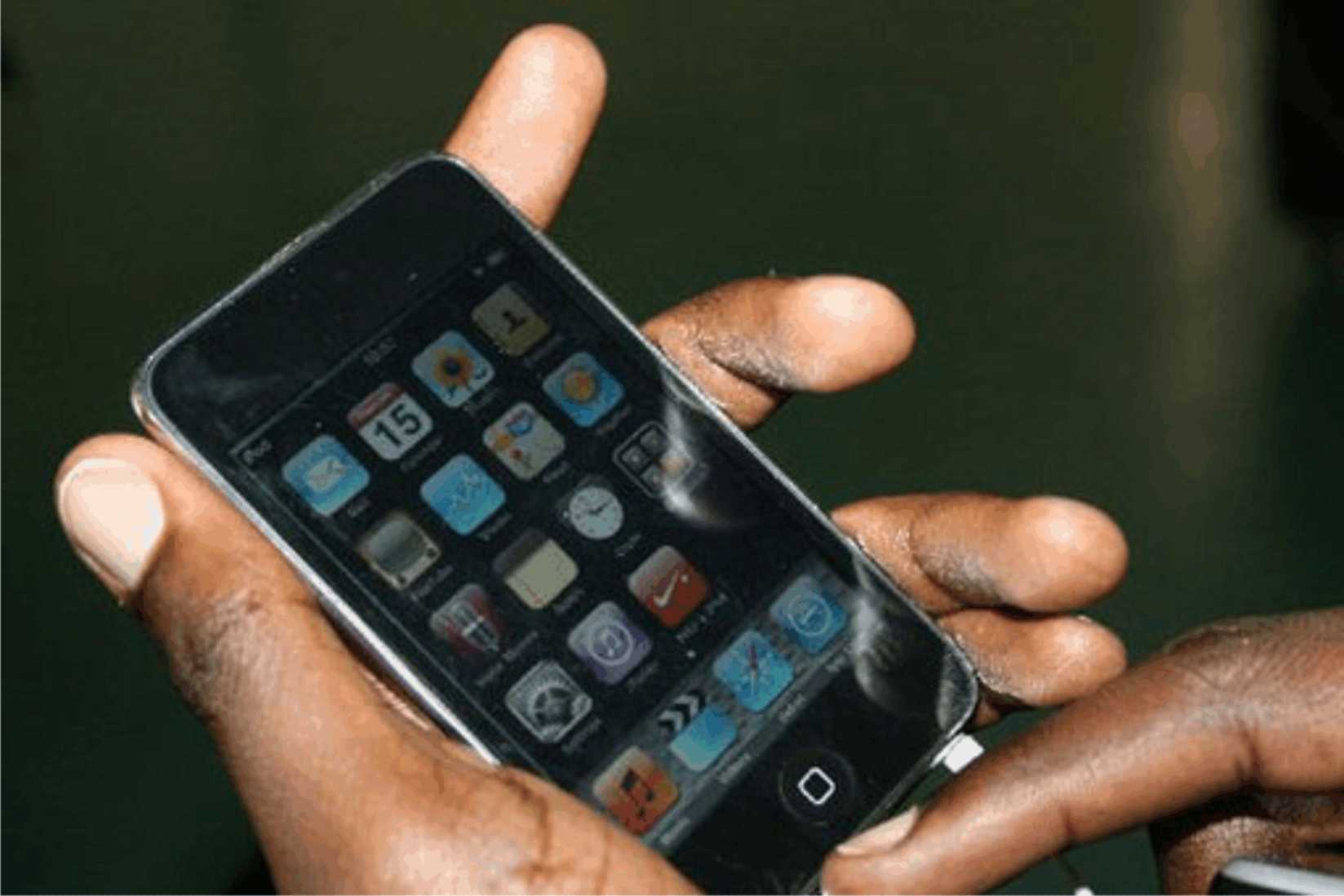 Kenyans are increasingly relying on simple technologies as tools for socio-economic transformation. These innovations have in turn stimulated acquisition of new skills, increased civic participation, and access to Insurance, education, healthcare, public safety among others.
Until recently, insurance has been slow to technological change. The insurance industry seemed to be operating in the same old way while new players worked to technologically disrupt banking and financial management, ticketing, travelling, bill payments etc.
That era of stability has ended with increasing deployment of advanced sensor technologies and related services. The insurers and reinsurers are seeking new and innovative systems to improve service delivery and efficiency within their companies.
A report by Institute on International Finance 2016 examining how technology is beginning to reshape the insurance landscape stated that insurance is now like other major industries, grappling with the risks and opportunities of new technologies.
The report further stated that one of the most exciting implications resulting from these developments is expanded insurability for low- income populations. In turn, this is accelerating competition, innovation and change in insurance.
In light of this, Resolution Insurance has adopted this new technology shift. Recently, we have implemented the SSP Pure Insurance System that is aimed at improving service delivery and simplifying product design processes.
The system will drastically reduce exhausting and time consuming manual processes. Customers will benefit from an array of services such as web based application processes, digitised quotes among others.
Further, the integrated portal will support full cycle trading for Resolution Insurance brokers thereby enabling Insurance brokers benefit from single solutions claims management, e-trading across the broker community and overall policy administration.
In addition to simplified processes, we cannot ignore the mobile world which is a key innovation contributing to reshaping of the insurance industry today. The growing prevalence of mobile phones provides new methods for insurance firms to communicate with and provide products seamlessly at all hours to their customers, encouraging greater engagement and brand allegiance.
The insurance market is an information based market since there is a lot of information gathering, processing and distribution and thus technology is needed to manage all this information.
---
Thomas Gachie is Chief Operating Officer at Resolution Insurance
NEXT READ