Posta turns mobile numbers into postal addresses
Postal Corporation of Kenya and Huduma Centre have unveiled a mobile postal service that allows consumers to use their mobile numbers as postal addresses instead of a physical postal office.
MPost will deliver Government documents like Identification Cards, NHIF and NSSF cards processed by Huduma Centres to any of the 622 post offices or at a location preferred by the user.
Huduma Kenya Chief Executive Dennis Mutuku says subscribers of the service will get alerts when the documents are ready for collection and choose locations using an SMS interactive service.
"It will improve the efficiency of how we deliver documents once they are processed by government departments to the Kenyan citizens. The documents can be delivered to a preferred location through a courier," said Mutuku.
Read Also: Hyacinth factory to be set up in Kisumu
MPost has so far signed up 31,000 subscribers during the one-year trial period in Kibera, with 1,300 mail delivered.
The service, which has been developed by Taz Technologies, is the first of its kind in the world, says its CEO and Founder Abdulaziz Mohammed. "Almost 4,000 transactions have happened in the last one year and we are now working with the Uganda Postal Limited to implement the same solution," Abdulaziz says.
The service costs Ksh300 per year and can be accessed by dialing *899*90# on a Safaricom line with plans to expand to other networks. MPost won the Oracle Innovation Awards and has partnered with Pata Ajira to facilitate employment of young people.
[crp]
Property best investment for Kenyans in diaspora
Failing to invest when property prices are affordable and available is the biggest mistake investor with cash can make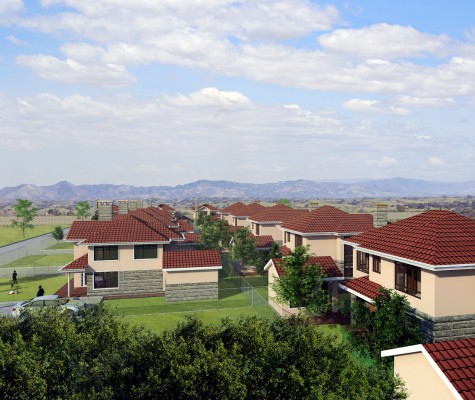 Kenyans living overseas are constantly sending money home whether for investments, to support family members or save. With regards to diaspora remittances, data from Central Bank of Kenya in mid-2017 puts the figures at $1.72 billion (Ksh172 billion) worth of remittances, meaning that for three years running, diaspora remittance remained the country's largest source of foreign exchange earnings.
They beat tea exports, which earned the country about Ksh124.5 billion and horticulture whose export value stood at Ksh101.51billion, according to data collated by the Kenya National Bureau of Statistics. This in essence means that many will need to invest this money and real estate offers a wonderful vehicle for them.
With a massive gap in housing demand verses supply, economic growth, rapid urbanisation and an expanding middle class, the real estate sector offers an almost guaranteed return on investment.
SEE ALSO: The two surest ways to get your own house
However, many people in the diaspora have not tasted the fruits of their labour due to funds diversion and embezzlement by relatives and unscrupulous businessmen who purport to invest on their behalf.  Other challenges faced include lack of opportunity and information to put money in trusted investments back home, high cost of finance, lack of products with attractive returns, lack of credible partners to represent their interests, and the inability to safely and conveniently transact and close a deal through a trusted representative.
Yet, failing to invest when property prices are affordable and available is the biggest mistake anyone in the diaspora can make.
They need to think about their future in a more proactive way where their investments will earn them income monthly.
READ: Tips for chamas on investing in land
Those in the diaspora need to engage service providers that will walk with them in identifying, evaluating and investing in real estate opportunities that respond to their investment needs. In today's challenging real estate market, it is very important to work with a provider you can trust.
Investors should look at the history of the organizations they want to engage," says Meshack Muhoho, the CEO of Enkavilla Properties, which provides investment solutions to the Kenyans in the diaspora interested in investing in the real estate sector .
"They should have a history in real estate; not beginners who post glossy pictures on social media. Engage professionals in conveyance matters to crosscheck details on any property you have identified and its documents before you strike a deal."
Infographic: Clothes, shoes and make-up women prefer
Survey shows striped blouses are most popular with those with abstract colours coming next followed by patterned blouses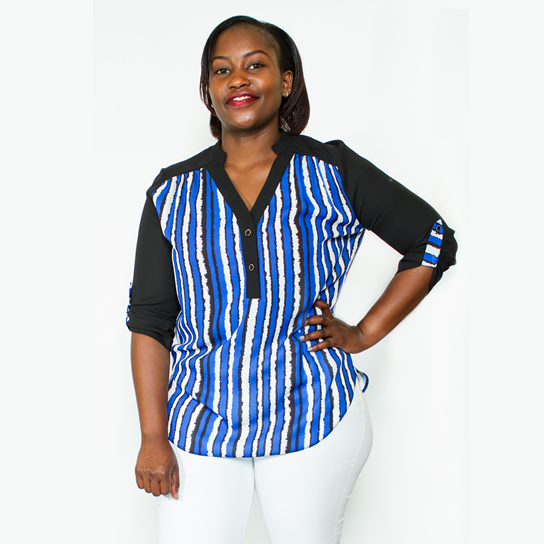 According to an infographic compiled from a review of one million items ordered with MallforAfrica.com, baby clothes was the most purchased item.
When it comes to their own fashion sense, most African women prefer white blouses followed by blue then red.
Striped blouses were also the most popular with those with abstract colours coming next followed by patterned blouses.
The most popular shoe style was found to be wedges with heels coming second. At the same time, most women prefer blue shoes. Shoes made of leather were also found to be the most popular.
Mall for Africa also found that 87% of African women purchase clothes for their spouses.
Here is the full infographic: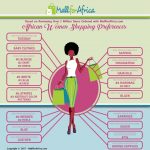 Mall for Africa conducted the survey to understand women's preferences as it seeks to enter 40 new countries over the next two years.
Currently, it is focused on Nigeria, Ghana, and Kenya, the fastest growing economies on the continent.
The online platform enables people to shop directly on foreign e-commerce sites, select whatever item they want, and buy it instantly online through a secure payment system.
The item is then shipped directly to their home or can be picked up at any of its local pickup stations within days.
Related: Global fashion giants to set up shop in Nairobi
It has over 8.5 billion items for sale from over 150 US and UK stores. Some of the retailers include Amazon, Carters, Fashion Fair Cosmetics, Topshop UK, Barneys, Footlocker, Sports Direct, M&S, Bloomingdale's, J. Crew, among others.
In May, it opened an office in Nairobi following growing demand from Kenyans.
"A growing number of Kenyan consumers  have been ordering goods through our platform and it makes sense for us to set up our second base in Nairobi,'' noted MallforAfrica Country Manager, Kenya, Naomi Konditi-Kivuvani during the official launch of the offices.
''More Kenyans are becoming tech-savvy and are increasingly shopping online, however, there is still a growing challenge to get genuine international products locally, or to get a payment platform preferred by majority of Kenyans. Our platform makes it easy for one to purchase goods from a store of their choice and have it delivered to their doorstep within 15 working days. Additionally customers can easily pay for their goods through local payment solutions including Mpesa,'' added Konditi-Kivuvani
Why SMS remains the king of communication in Kenya
Kenyans have clung onto short text messages (SMSs) despite actively using web-based message apps that include WhatsApp, Facebook and Twitter.
The number of messages Kenyans send remains high about five years since social media craze hit the nation, as the love defies trends in other parts of the world.
Kenyans sent up to a record 13 billion text messages in three months, recent figures from the Communication Authority of Kenya (CA) show.
This translates to about 400 messages per individual who owns a mobile phone in the country as subscription stands at 39 million, the CA data for the period January to March indicates.
"The volume of SMSs sent stood at 12.8 billion messages, a slight decline from the previous quarter's 15 billion messages," said the CA.
But the regulator attributed the drop to seasonal changes over the periods, where the quarter October to December experienced many busy activities like the Christmas holidays and long school holidays, which saw many people texting.
Nearly 95% of the text-messages are sent on Safaricom network with the other five sharing the rest.
Safaricom during the quarter under review recorded a total of 12.6 billion messages sent from its network.
Analysts cite a number of reasons as to why Kenyans have clung onto SMSs even as the world shifts to social media and other forms of internet messaging. Bernard Mwaso of Edell IT Solutions in Nairobi attributed the resilience of SMSs to the promotions offered by the telecoms.
ALSO SEE:
All the mobile phone operators in Kenya currently offer their customers daily bundle packages ranging from 20 to 500 SMSs and go at between Ksh 5 to Ksh 20.
"If one gets 500 SMSs at Ksh 20 (US$0.19), why would they not write text messages all daylong? This is what is making Kenyans to keep on texting because the service is too cheap, the cost nearly negligible as compared to social media where one has to buy internet bundles," he said on Wednesday.
Normally, it costs Ksh 1 to send a single text message, but with the packages, one sends SMSs almost for free.
Mwaso further observed that the convenience of text messages makes the service further more popular.
"You can send to anyone a text-message instantly regardless of whether they have a smart or dumb phone. This is not the case with social media where one has to have a smart phone to access the service. SMSs therefore remains the most appealing way to send messages among the 39 million subscribers," he said.
Appeal of text-messages has, therefore, made Kenyans embrace both the free message apps and the former.
"When I joined Facebook, I tried ignoring SMSs because I thought the service has been overtaken by time but I failed. What drove me back to SMS was the bundles the telecoms offer. But now I use both the social media apps and SMSs," said 25-year-old university student Hazel Lihanda.
However, as use of SMSs soars amid social media use, the use of Multimedia Messages (MMS) has declined considerably affected by the free message apps. It costs 0.10 dollars to send a single MMS, which is too costly.