Posta turns mobile numbers into postal addresses
Postal Corporation of Kenya and Huduma Centre have unveiled a mobile postal service that allows consumers to use their mobile numbers as postal addresses instead of a physical postal office.
MPost will deliver Government documents like Identification Cards, NHIF and NSSF cards processed by Huduma Centres to any of the 622 post offices or at a location preferred by the user.
Huduma Kenya Chief Executive Dennis Mutuku says subscribers of the service will get alerts when the documents are ready for collection and choose locations using an SMS interactive service.
"It will improve the efficiency of how we deliver documents once they are processed by government departments to the Kenyan citizens. The documents can be delivered to a preferred location through a courier," said Mutuku.
Read Also: Hyacinth factory to be set up in Kisumu
MPost has so far signed up 31,000 subscribers during the one-year trial period in Kibera, with 1,300 mail delivered.
The service, which has been developed by Taz Technologies, is the first of its kind in the world, says its CEO and Founder Abdulaziz Mohammed. "Almost 4,000 transactions have happened in the last one year and we are now working with the Uganda Postal Limited to implement the same solution," Abdulaziz says.
The service costs Ksh300 per year and can be accessed by dialing *899*90# on a Safaricom line with plans to expand to other networks. MPost won the Oracle Innovation Awards and has partnered with Pata Ajira to facilitate employment of young people.
[crp]
Property best investment for Kenyans in diaspora
Failing to invest when property prices are affordable and available is the biggest mistake investor with cash can make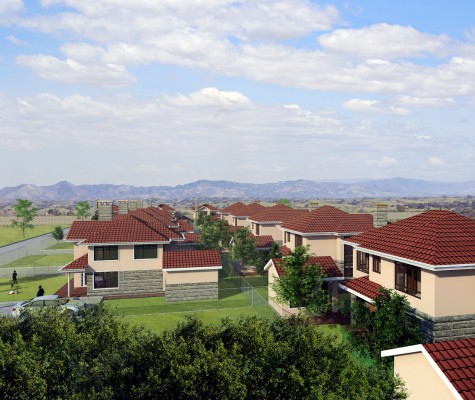 Kenyans living overseas are constantly sending money home whether for investments, to support family members or save. With regards to diaspora remittances, data from Central Bank of Kenya in mid-2017 puts the figures at $1.72 billion (Ksh172 billion) worth of remittances, meaning that for three years running, diaspora remittance remained the country's largest source of foreign exchange earnings.
They beat tea exports, which earned the country about Ksh124.5 billion and horticulture whose export value stood at Ksh101.51billion, according to data collated by the Kenya National Bureau of Statistics. This in essence means that many will need to invest this money and real estate offers a wonderful vehicle for them.
With a massive gap in housing demand verses supply, economic growth, rapid urbanisation and an expanding middle class, the real estate sector offers an almost guaranteed return on investment.
SEE ALSO: The two surest ways to get your own house
However, many people in the diaspora have not tasted the fruits of their labour due to funds diversion and embezzlement by relatives and unscrupulous businessmen who purport to invest on their behalf.  Other challenges faced include lack of opportunity and information to put money in trusted investments back home, high cost of finance, lack of products with attractive returns, lack of credible partners to represent their interests, and the inability to safely and conveniently transact and close a deal through a trusted representative.
Yet, failing to invest when property prices are affordable and available is the biggest mistake anyone in the diaspora can make.
They need to think about their future in a more proactive way where their investments will earn them income monthly.
READ: Tips for chamas on investing in land
Those in the diaspora need to engage service providers that will walk with them in identifying, evaluating and investing in real estate opportunities that respond to their investment needs. In today's challenging real estate market, it is very important to work with a provider you can trust.
Investors should look at the history of the organizations they want to engage," says Meshack Muhoho, the CEO of Enkavilla Properties, which provides investment solutions to the Kenyans in the diaspora interested in investing in the real estate sector .
"They should have a history in real estate; not beginners who post glossy pictures on social media. Engage professionals in conveyance matters to crosscheck details on any property you have identified and its documents before you strike a deal."