Kisumu to get factory that will turn water hyacinth into 'gold'
The government plans to establish a fertilizer factory utilizing water hyacinth as raw materials to end the weed menace on Lake Victoria and surrounding areas.
Culture and Arts Principal Secretary Joe Okudo said this will control the spread of the weed while at the same time generate wealth for the local communities. He said the government had embarked on feasibility studies aimed at establishing other possible beneficial uses of hyacinth and to identify the best location for the factory.
The PS made the remarks when he paid a courtesy call on Homabay County Commissioner Kassim Farrah before he officially opened a consultative forum for the Third Medium Term Plan 2018- 2022 for the county. "The State understands the negative impact of the weed, but the solution lies in making good use of it rather than eliminating it," Okudo said.
The PS said the fertilizer factory will be established as a joint venture between the national government and county governments around Lake Victoria. He said manual removal of the weed from the Lake is not a long term solution noting that the gestation period of a water hyacinth seed is 8 to 15 years hence the weed will keep germinating.
See Also: Hyacinth is the new gold: A kilo will earn you Sh225
"Thriving of the water hyacinth in Lake Victoria is accelerated by pollution and inorganic fertilizers swept from farms in the lake basin hence it is difficulty in eradicating it completely," he added.
Mr Okudo said the industry will enhance creation of employment for many youths in the counties. "Homa Bay government wants to create an enabling environment to help our youths earn a living. Establishing such industry will open fishing grounds and transport sector for the benefits of our people," Okudo said.
In 2014, Homa Bay government brought a machine for manual removal of the weed but the effort was unsuccessful. "We're committed to co-operating with development partners to do away with adverse effects of the weed," Okudo said.
NEXT READ: End of the road for the form one dropout who gets big jobs
[crp]
Firms partner to offer financed solar solutions
Two energy firms have agreed to join forces to offer financed solar solutions to a select portfolio of commercial and industrial customers operating in Africa.
The move by Solar specialists Solarcentury and Energy investors CrossBoundary Energy means businesses looking to purchase solar can now benefit simultaneously from the market leading competencies that both companies bring to the table.
The firms say Solarcentury's understanding of the technical challenges in integrating solar with an operating business and CrossBoundary's experience of financing businesses operating in fast changing circumstances are set deliver a market ready viable solar solution to businesses in the region.
Dr Daniel Davies, Africa Director for Solarcentury commented: "Solarcentury have been at the forefront of designing and building commercial scale solar PV plants in Sub-Saharan Africa. We have built the majority of Commercial and Industrial Solar PV plants in East Africa and we have seen businesses make considerable savings from day 1 of energising the PV plant. We now bring our substantial technical expertise and in partnership with CrossBoundary Energy, are able to provide a unique financing offer for any business in Africa."
Matt Tilleard, Managing Partner at CrossBoundary Energy explained that 'Our objective at CrossBoundary Energy is to provide financing to the best solar developers in Africa who are serving corporate customers, so we're excited to be working with Solarcentury to bring African businesses cheaper and cleaner power'.
He added that businesses are the major consumers of electricity in most African markets and by providing them cheaper power through a solar PPA they can actually save them money from day one while also reducing their carbon emissions.
Nakumatt warehouse taken over unpaid taxes
URA's decision is set to exacerbate Nakumatt's troubles with other creditors who are already short on patience.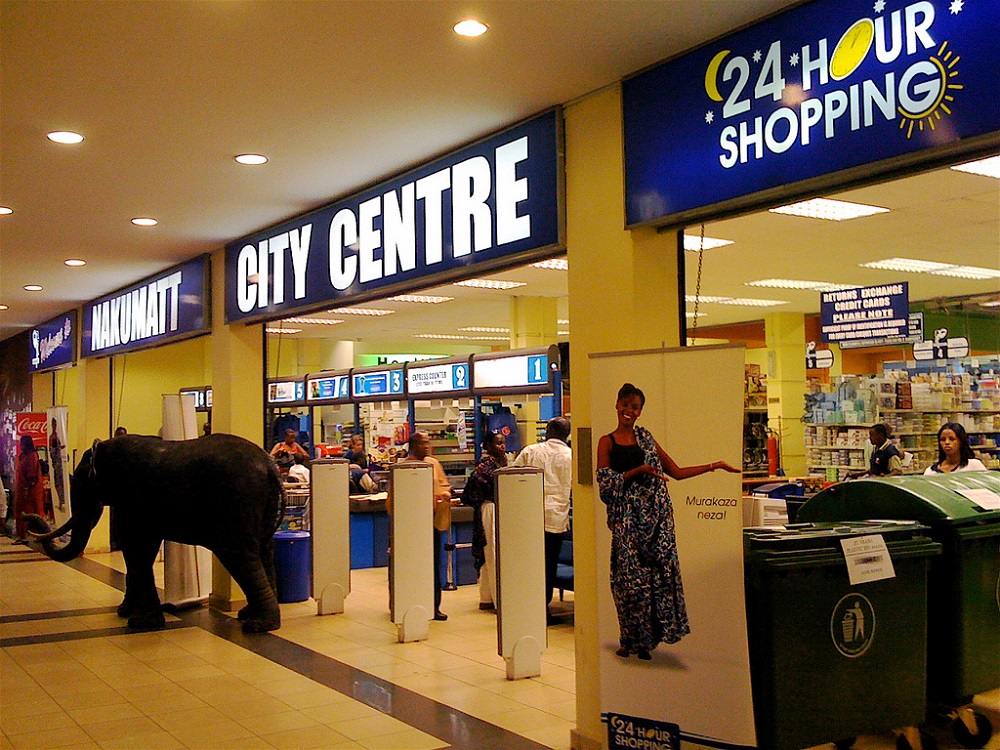 The Uganda Revenue Authority (URA) has taken control of Nakumatt Supermarkets main warehouse, seeking to recover $86,000 (Sh8.6 million) in unpaid taxes. Officials descended on Nakumatt's Kampala-based warehouse, which is also the retail chain's headquarters in Uganda, on Wednesday taking control of distribution of goods to its five stores.
The revenue agency later took over the retail chain's three stores in Kampala as part of the revenue recovery effort. "The URA has sent several tax demands to Nakumatt in recent months with no success. Their officers have now moved in seeking to recover the outstanding amount," a source familiar with the matter told the Business Daily.
URA said its action means it will appropriate all the income Nakumatt makes from the five outlets until the tax arrears are cleared. The unprecedented administrative action also saw the URA seize several Nakumatt trucks that had recently made deliveries to the Kampala warehouse from Kenya.
Doris Akol, the URA commissioner-general, declined to comment on the matter while Atul Shah, Nakumatt's managing director, did not pick our calls or respond to text messages.
Nakumatt, which is facing a crisis due to a mountain of debt and delays in securing an investor, has since the year closed several stores in Uganda and Kenya.  In Uganda, aggrieved suppliers and landlords have sued the retail chain seeking to recover about Sh515 million in unpaid invoices and rent arrears.
Uganda's minster for veterans, Bright Rwamirama, in mid-June took Nakumatt to court seeking to be paid Sh58.6 million in rent arrears he, and other partners, are claiming from the retailer for use of their premises in Mbarara.
Nakumatt was expecting a six-week phased injection of Sh7.7 billion from an unnamed private equity fund beginning March.
 Knight Frank Uganda, the property manager of the Acacia Mall, Village Mall and Victoria Mall, where Nakumatt was a tenant, took over their space on June 28, saying the retailer was "not adding much value to the three shopping malls."
The URA's decision to take control of the retailer's Ugandan operations, and give itself first priority on all income, is set to exacerbate Nakumatt's troubles with other creditors who are already short on patience.
Nakumatt was expecting a six-week phased injection of Sh7.7 billion from an unnamed private equity fund beginning March.
Failure to secure the funding has caused widespread product stockouts and seen it delay employees' pay, prompting demonstrations and court action from the financially-strained workers.
Java to open Sh50m outlet in Machakos
New restaurant expected open in time for December holidays after Kericho and Eldoret branches, with a target of 8 new outlets by year-end.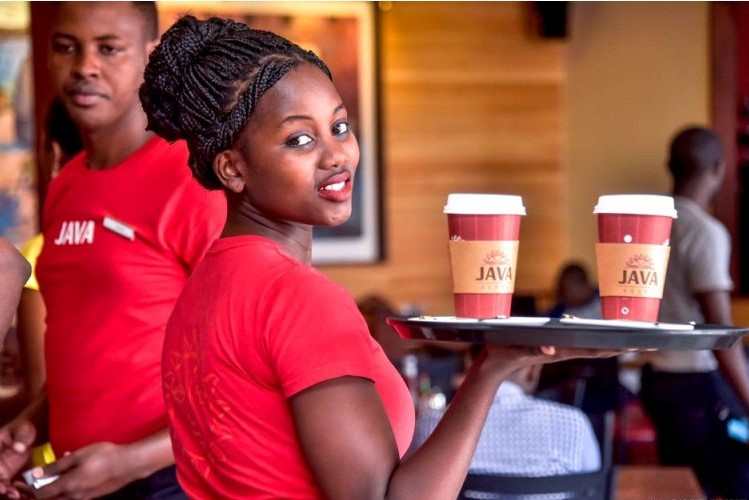 Java House has announced plans to set up an outlet in Machakos County, its latest branch outside Kenya's capital, Nairobi. The outlet will be located at Crystal Rivers Mall and Residences in Athi River, bringing the total number of branches to 56.
Group Chief Executive Officer Ken Kuguru said the expansion is in line with the corporate ambition to grow its national and regional footprint.
Athi River and the wider Machakos County has a burgeoning residential and working population, Mr Kuguru said, adding that that the firm had already signed an agreement with Safaricom Staff Pension Scheme (SSPS), the developers of Crystal Rivers Mall and Residences to invest about Ksh 5o million in its new outlet that will occupy 2,800 square feet.
"We found Crystal Rivers to be a very strategic location for our new restaurant," he said, "ideally positioned between Nairobi and Machakos, along Mombasa Road and right next to a rapidly expanding residential and commercial area."
He said Java had sets its eyes on the emerging market which, while already positioned as a weekend outing destination, offered limited choices in Kitengela town. Java be seeking to plug the existing gap in the variety of restaurant offerings in the region.
"Java will fit neatly into the Crystal Rivers Mall whose positioning is nearly similar as a family entertainment and fun destination," said Mr Kuguru.
The new Java restaurant is expected open before December holidays just after Kericho and Eldoret branches, with a target of opening eight outlets by yearend.
Pension Secretary Richard Gitahi said Safaricom Staff Pension Scheme (SSPS) was keen to get the 'Tenancy Mix' correct at Crystal Rivers Mall, which has been positioned as a lifestyle mall, with unique wholesome offers for everyone – Dad, Mum and Kids as well as the business community.