High-flying form one dropout with 4 names and big jobs
The Ugandan has worked for Kenya Government, Standard Group, United Nations and other big companies using false documents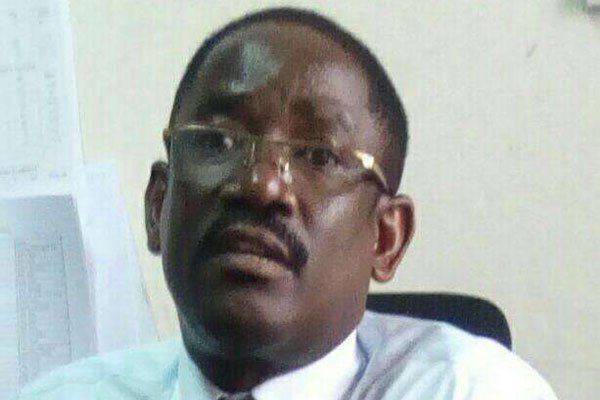 Detectives have smoked out a Ugandan Form One dropout who used forged academic certificates to get top jobs in government and reputable private companies in Kenya. Until he was arrested last week, he was the deputy director of information and communications technology at the Public Service Commission.
The 50-year-old man, who goes by the names Moses Otieno Obiero, Nobert Muhoro Ikundo, Hope Lubega and Robert Mwanyalo, was arrested by officers from the Directorate of Criminal Investigations in Nairobi last week and is scheduled to be charged at the Milimani Law Courts on Friday.
For 26 years, investigations reveal, the man used a forged degree and postgraduate certificates to secure employment in 10 organisations. Between 1991 and 1992, he worked as an ICT assistant at the UN office in Nairobi and, for the next two years, was the IT section head at Standard Chartered Bank.
In 1995, he was the technical service manager at Siemens Telcom and joined Interactive Business Technology the following year where he remained until 2000. He then joined the technical support department at the International Federation of Red Cross and Red Crescent Societies in 2001 and left the same year to work for Deloitte as a systems administrator until 2006.
See Also: Caroline Mutoko tells Radio Africa ladies male employees are predators
Between 2008 and 2010, he was Standard Media Group's head of ICT before he resigned to work for Kenya Seed as the chief information officer until 2012. Between 2012 and 2014, he was head of ICT at Nzoia Sugar Company.
Until his arrest, he was at the PSC headquarters, where he was the second in command at the ICT department since 2015. Police have since established that the man was born in Uganda and attended Magwa Primary School in Jinja.
But he completed primary education at Army Primary School, also in Jinja. He left his home country for Kenya, where he was enrolled in Standard Eight at Apuoyo Primary School in Uchiwe Village in Gem, Siaya.
Investigations reveal that he was admitted to Form One in Yala in 1986 but dropped out the same year. Detectives who dug into his past also revealed, in a report seen by the Nation, that he moved to Nairobi in 1989 and lived with a relative.
At the time of his arrest, he was found with three birth certificates bearing serial numbers D694926, B644745 and B227280. Police also confiscated two national identity cards bearing numbers 11085401 and 9287561.
Also found with him were two master's degree certificates, two KCSE certificates and one for a bachelor of science degree. Police also seized from him three Kenyan passports — A751118, A016879 and A1749511.
Next Read: Ezekiel Mutua bans six cartoon programmes for promoting gayism
Document examination experts at the DCI established that all papers in his possession were forgeries. Police also established that the man has a criminal record, raising questions about how he secured plum jobs after 2010, when he was convicted of forgery.
He was smoked out only because the PSC vetting programme established gaps in his history and security experts have recommended it should be intensified and extended to other government agencies, to reduce the probability that unqualified people are holding key dockets.
In 2010, he was charged in court with forging a degree certificate. He pleaded guilty and was fined Sh50,000. In the criminal case, the court directed that he swear an affidavit saying he would stop using the name Nobert Muhoro Ikundo, whose degree certificate he had stolen. (Copyright Daily Nation)
[crp]
Kenyan named World Bank chief for Zimbabwe
The World Bank has appointed a Kenyan as  the new World Bank Country Manager for Zimbabwe. In her new position, Ms Rosemary Mukami Kariuki's top priorities will be to provide strategic leadership for formulating programs that support the World Bank's twin goals and maintaining portfolio quality by working with internal and external partners for better results.
"With the support of the Multi-donor funded Zimbabwe Reconstruction Fund managed by the Bank, the Government of Zimbabwe is carrying out key reforms that aim to improve the fiscal, monetary and investment environment.  These reforms are intended to help the country achieve the broader goals of poverty reduction and shared prosperity and establish a sound foundation for re-engagement," said Ms Kariuki.
"Our cooperation also supports the Government's objective of restoring high levels of productivity through more inclusive, efficient and climate and environment-friendly approaches."
The World Bank is currently administering the Zimbabwe Reconstruction Fund (ZIMREF) that was established in 2014 to strengthen the country's systems for reconstruction and development. ZIMREF has eight projects that support the business environment, water and sanitation, health, education, public financial management, public procurement, climate change, state owned enterprises and poverty monitoring.
To date, ZIMREF has received financial commitments of US$40.4 million and will run until 2019. The Zimbabwe portfolio also includes the Health Sector Development Project, Kariba Dam Rehabilitation Project and the Hwange Sanyati Biological Corridor Project.
Ms. Kariuki joined the World Bank in 1988 as a Research Analyst and has worked in various countries across the globe, including field postings in the Africa Region and East Asia.  Her recent assignments in the Urban Development and Water and Sanitation sectors include Sector Manager, Practice Manager, Global Lead Specialist and Lead Specialist.
She also worked as Sector Leader for Sustainable Development sectors including urban development, energy, mining, agriculture, water and sanitation, transport, environment and social development. (Source: worldbank.org)
IEBC set to file electoral forms with Supreme Court
On its official Twitter handle, the electoral agency said they will file 109 volumes and 54,400 folios of election results declaration forms at 2.30pm Tuesday
The Independent Electoral and Boundaries Commission (IEBC) will submit all election forms to the Supreme Court ahead of the hearing of National Super Alliance (Nasa)'s petition.
On its official Twitter handle, the electoral agency said they will file 109 volumes and 54,400 folios of election results declaration forms at 2.30pm Tuesday.
"We will submit all statutory forms used to declare results this afternoon to the Supreme Court – the forms 34As, 34Bs and 34C," IEBC said.
The opposition coalition went to the Supreme Court last week to challenge the results of a presidential election which it says was rigged.
Election authorities said President Uhuru Kenyatta won the August 8 election by 1.4 million votes but presidential candidate Raila Odinga said the results are false.
A statement by Nasa gave details of the petition, saying votes for the opposition had been removed from the some of the totals. The statement also accused election officials of faking documentation.
The paper forms, which should have been signed by an agent for each part supervising the polling station, were designed to be an additional check against the possibility of rigging.
The electoral commission had been slow to publish scanned copies of papers detailing results from each of the country's 40,883 polling stations.
On August 15, the National Super Alliance claimed IEBC planned to falsify presidential results on forms 34B, while Thirdway Alliance leader Ekuru Aukot has reported anomalies in the results.
Aukot applied on Monday to be enjoined to the case.
NASA's Musalia Mudavadi claims in a statement that the electoral agency has "failed or refused" to share the forms from returning officers in 290 constituencies to eight presidential candidates and their agents.
In plastic bags ban, Kenyans lose a faithful servant
Juala is a necessary evil in many households, and Kenyans will learn how to live without an item that has made life easier for them for years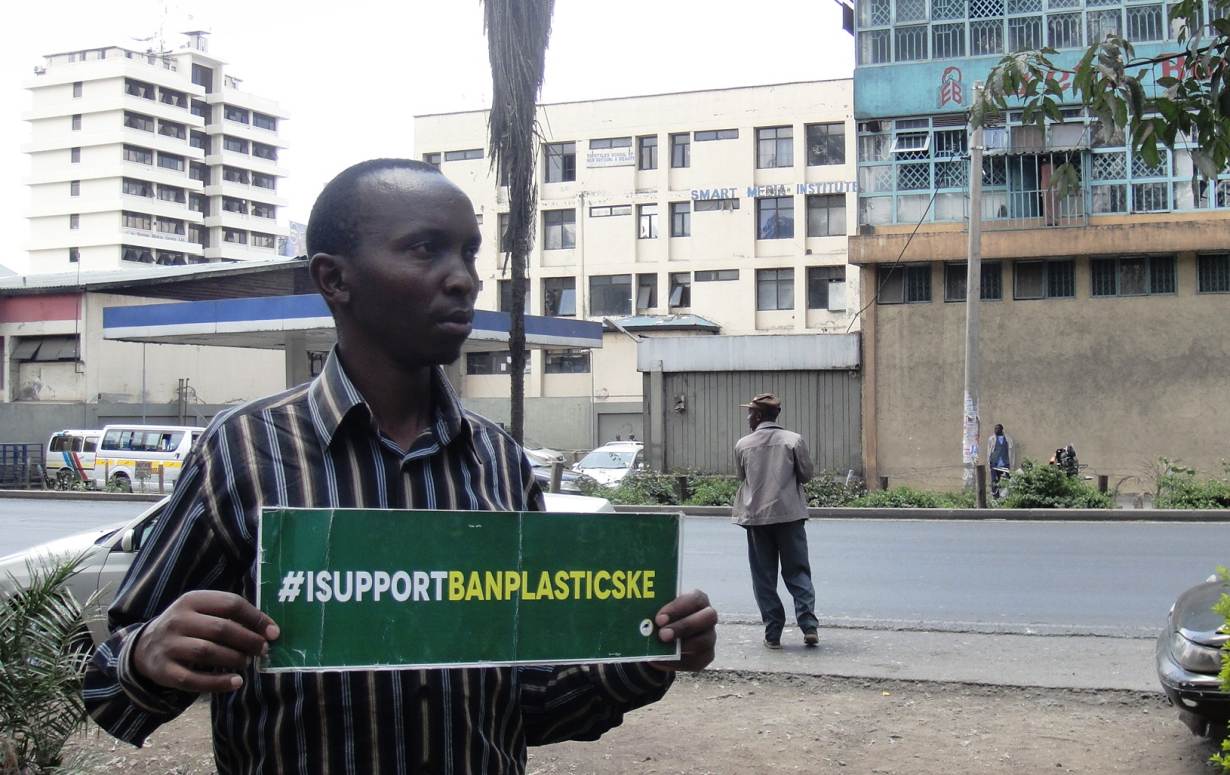 Time has come for it to die, because of its stubbornness to the environment. Though perceived to be hazardous, it has become the darling of many hence it might not vanish easily. Statistics show that supermarkets and retail outlets produce at least 100 million plastic bags annually. It has become part and parcel of lives of all Kenyans over the years and no one can imagine a life without it.
The polythene carrier bags are set to exit the stage by next month to reduce environmental pollution following a ban by Environment and Natural Resources Cabinet Secretary Judy Wakhungu in February this year. However, how  effective the order will be is still uncertain since a similar directive by the National Environmental Management Authority (NEMA) to ban the manufacture and importation of the plastic bags in 2011 fell on deaf ears.
Commonly known as paper bags, the polythene bags are found almost everywhere, be it in cars, offices, at home, in the market, in people's pockets or even dumpsites. This shows how much it is treasured across all divides of life, from the poor to the rich.
What would life look like without a plastic bag to carry sukuma wiki from that mama mboga? It is one of the many uses plastic bags are known for as Kenyans brace for their exit in a week's time. Most people who use them for shopping will have to look for alternative ways to carry their goods from the market place and shops.
They will be required to buy reusable bags, a move that will save supermarkets the expenses they have been incurring in providing polythene papers free of charge for shoppers.
The century old product has also been used as a storage bag for most people. After doing shopping, most people reuse the plastic bags to store household stuff. This might still continue, provided they are not used publicly since government officers might not be forced to comb your house for plastic bags, hence you remain safe.
Plastic bags, being trash in most cases have also been used to collect all kind of trash bearing in mind they are less reactive to chemicals and corrosion, hence can contain any kind of reactive substances. With the eradication of the bags, reusable plastic containers will take their place. They will, however, be missed for their simplicity and mobility to dumpsites.
Also, they have been used as carrier bags. The small scale retailers rarely offer these bags for free; hence you have to buy a new one every time you go shopping in the grassroots.
Children will also not be left out. Who has grown in the rural areas and never made a ball out of plastic bags? In fact, the future generation might be amazed to hear that plastic bags were once used to make balls.
Lastly is employment. There are over 176 plastic manufacturing companies in the country, which is 3.4% of all the manufacturers combined with an estimated cost value of the sector at Ksh 88 billion. However, they might not become purely extinct, the reduced market will see many lose their daily source of income, both directly and indirectly.
Nema's decision to exempt certain types of polythene bags under strict guidelines, however, means a continued existence for some.