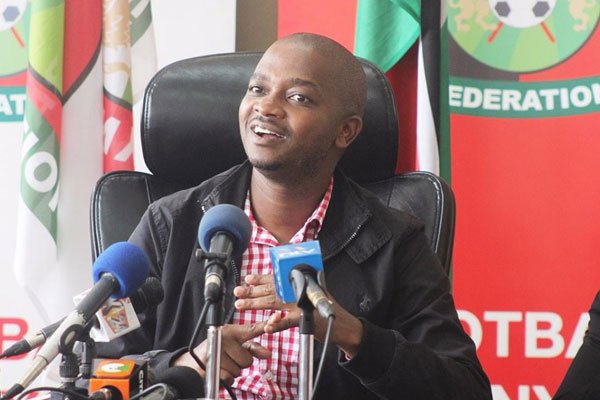 With the ongoing cold w*r between the government and leading sports b*****g firms in the country, the huge question still remains to be who will suffer the most if these firms are closed?
Apart from the b*****g companies, others who will be affected include the media, the gamblers, the government (reduced taxes) and lastly Kenyan football. These b*****g companies play a huge role in sports funding in the country. There is a high risk that this funds will not be there if the b*****g companies' operations in Kenya are closed.
Speaking at a press conference on Monday 22nd, Federation of Kenyan Football (FKF) president Nick Mwendwa pleaded with the government to consider the growth of the game before closing the operations of these companies in Kenya.
"We are on the verge of losing 6 million dollars in football sponsorship because of the ongoing b*****g saga. I request that the government considers this in its action against b*****g in the country. I understand that there are other factors that the government is looking at but football in the country will suffer a great deal," Mwendwa said.
[Read: EPL side Arsenal FC to develop football in Kenya]
Roughly 70% of all investments in football globally is done by b*****g firms and the case is no different in Kenya.
The country's top tier league, Kenya Premier League (KPL), is sponsored by a b*****g company. Top Kenya Premier League clubs including Gor Mahia and AFC Leopards are sponsored by a b*****g company. KPL's shield cup dubbed 'The Sportpesa Shield Cup' is sponsored by a b*****g company. Even Harambee Stars draws some sponsorship from a b*****g company.
Kenyan football draws a huge amount of sponsorship from local b*****g firms and this has played a big part in its development over the recent years. Opportunities for development of Kenyan football have been made available through these sports b*****g firms. These opportunities come as games between Kenyan clubs and English clubs as well as training camps done by these English clubs.
Recently, Sportpesa organized a match between Kenya's Kariobangi Sharks and English side Everton FC at Kasarani. Such matches are good exposure for local talents as these English sides travel along with their scouts and a local player can be lucky to sign for a European club.
Comparing the amount of money these companies make to what they inject in Kenyan Football it can be said that they are not doing enough. However, if the operations of these companies are closed, the little they are investing in football might not be there at all.
Recently, an expose by the guardian showed that Sportpesa injects a lot of money in European football than it does in Kenya. This showed how the company is under-investing in Kenyan football given the fact that they get much of its profit from Kenya. Closing them down is however lethal to the growth of the game because the little they are injecting in local football will disappear completely.
While the b*****g companies are on their feet to acquire new licenses, Kenyan football hangs on a thread and is dependent on whether these firms get their licenses or not.
[See also: Crackdown on b*****g firms to cost media 10% of advertising revenue]