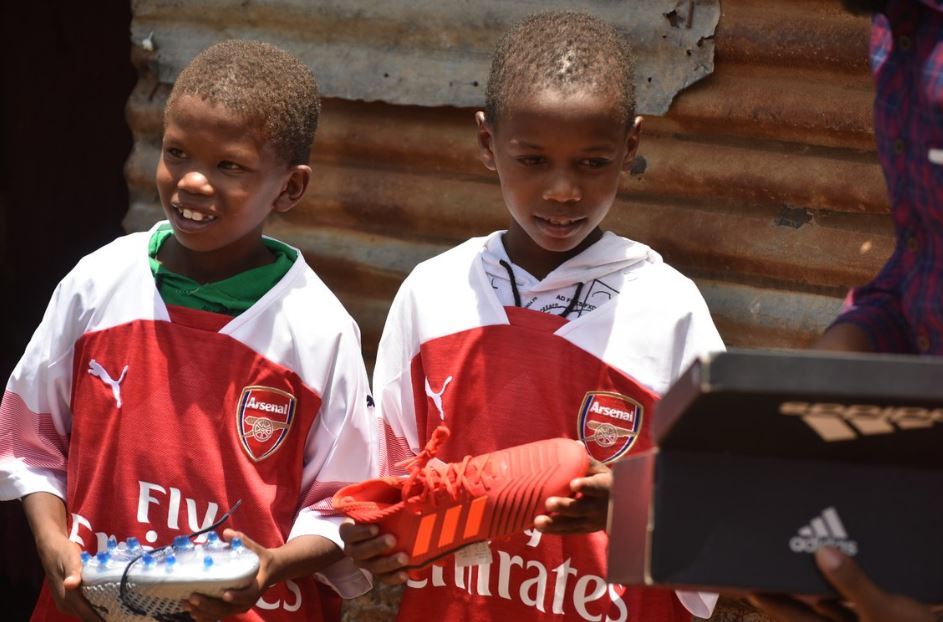 English Premier League side Arsenal FC is planning to support Kenyan sports talent as a measure to see young talented men and women to realise their dreams in sports.
Arsenal FC has said that it plans to develop a youth facility in the country that will not only focus on football but will also work to implement a meaningful societal change. In a statement, the English club said that it has always been their mission to develop talent in Africa as they believe the continent boasts a lot of unexplored talents.
"We are here in Kenya to identify local brands that align with the values of the club, to work with grassroots football initiatives in the region and help nurture and develop young talent. We recognise that there is no Pan-African solution in regard to this type of partnership," the statement read in part.
Arsenal were one of the first clubs in Europe to give prominence to African and French African players and subsequently the Arsenal brand now resonates across the continent; we wish to continue to build on this affinity.
The club believes that it has a unique affinity with Africa which was the result of technical and football policy over 20 years ago by Arsene Wenger, who recognised that the continent was home to a wealth of talent.
Arsenal have been planning to widen its academy specifically the youth training facility. Per Mertesacker, who is now head of the Arsenal Academy, has previously talked about how the Arsenal FC youth training facility will not only be the best football development centre in the world but also the most caring and nurturing facility. The main aim of the club being to develop more than just footballers.
[Read: Crackdown on betting firms to cost media 10% of advertising revenue]
"Our focus however is not just on football development. Following Wenger's example and now Unai Emery supporting Per Mertesacker's vision, we are looking to enforce this philosophy through developing well rounded young men and women who have the skills to prepare them for life, whether that is within football or not," the statement read.
As a start, the club said that it will specifically focus in Kenya. Earlier this year, Arsenal FC German midfielder Mesut Ozil shipped his jerseys to Kenya for the benefit of a herds-boy whose story had been widely covered on social media. The boy claimed that he was an ardent Arsenal fan and that Mesut was his favourite player at the club. Photos of this boy, identified as Lawrence, donning a self-made Arsenal shirt with the name 'Ozil' handwritten on the back seemed to have touched the Arsenal star hence sending the boy his jerseys.
"There is so much cultural nuance across the region and that whilst there are brands that exist across multiple regions, each individual region has its own needs to be serviced and this is why we are looking to work with local brands to focus on Kenya and Kenya only," the club said in the statement.
Arsenal has a partnership with Kenyan sports betting firm Sportpesa that makes the club an official betting partner. This partnership has helped Kenyan footballers benefit from twice a year training camps held by Arsenal FC in the country ever since the deal was signed in August, 2018.
Now that the club is planning to establish a permanent youth training facility in Kenya, the young footballers will benefit more from the partnership.
[See also: Mwendwa breaks silence on Harambee Stars AFCON performance]