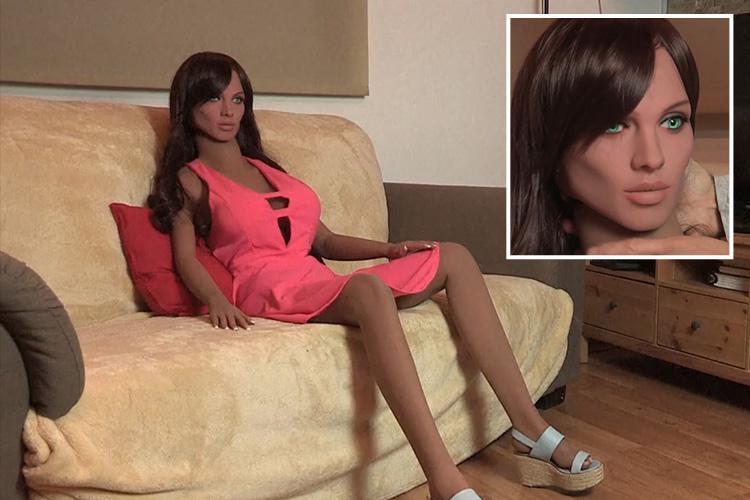 The government will ban the importation, promotion and sale of sex dolls into the country. Kenya Film Classification Board (KFCB) Chief Executive Officer Ezekiel Mutua has says the move will preserve the country's culture and morality by preventing Kenyans from using sex dolls as a way of life.
His sentiments come at a time when sex robots are gaining currency in the world, with Kenya being the latest country to embrace the trend. Since the recent launch of Samantha, the now famours 'female' sex robot, social media has been awash with sex-doll promotions and advertisements.
The makers of Samantha, say it can be "seduced" men are already "falling in love" with their creation.
Mr Mutua says they would work with other government agencies to ensure total ban on the sale and promotion of "sex objects" as they were undermining societal moral values. Speaking on Sunday in Nyeri when he graced this year's Scouts Founders Day in honour of World Scouts Movement founder Lord Baden Powell, Mr Mutua said no amount of liberalization could be allowed to take over ethics.
He said his department would play its cardinal role in ensuring no advertisements were carried to promote sex dolls, saying they had a duty to safeguard the young ones from indecent exposure. His stand will likely be met with opposition from liberal men, who claim sex robots would give men and women freedom of choice on their sexuality.
Some social analysts say sex robots are the future for men in a world where dating has not only been disrupted by careers, sexually transmitted infections, technology and high population but also the high cost that comes with it.
The doll is interactive, responds to voices as well as to touch, according to media reports. She comes complete with sensors in her face, hands, breasts and "the female genitals down below" and it is claimed she requires a more subtle approach when it comes to bedroom activities.
When, for instance, a finger is inserted into her mouth or her breasts and sex organ is fondled, Samantha lets out a realistic feminine moan which is likely to sound unlike anything her owners have heard during encounters with real women.
RELATED CONTENT
Crackdown on pornography
Meanwhile, Mr Mutua said the crackdown would continue on all public service vehicles airing pornographic content Mutua said matatus could not be used as conduits of airing indecent videos, adding that the culprits would be firmly dealt within the law.
The event that brought together hundreds of scouts from various parts of the country was also graced by among others, Bomet Governor Joyce Laboso who called on all relevant stakeholders to help inculcate good moral values to the young ones.
She said there was need to take keen focus on the youths who were faced by a myriad of challenges including lewd exposures that have come with technological advancement such as internet as well as radicalization.
Others present during the celebration were area Governor Mutahi Kahiga, MPs John Kiarie (Dagoretti South), Kanini Kega (Kieni), Ngunjiri Wambugu (Nyeri town) and former Lands CS Jacob Kaimenyi. (additional reporting by Business Today)