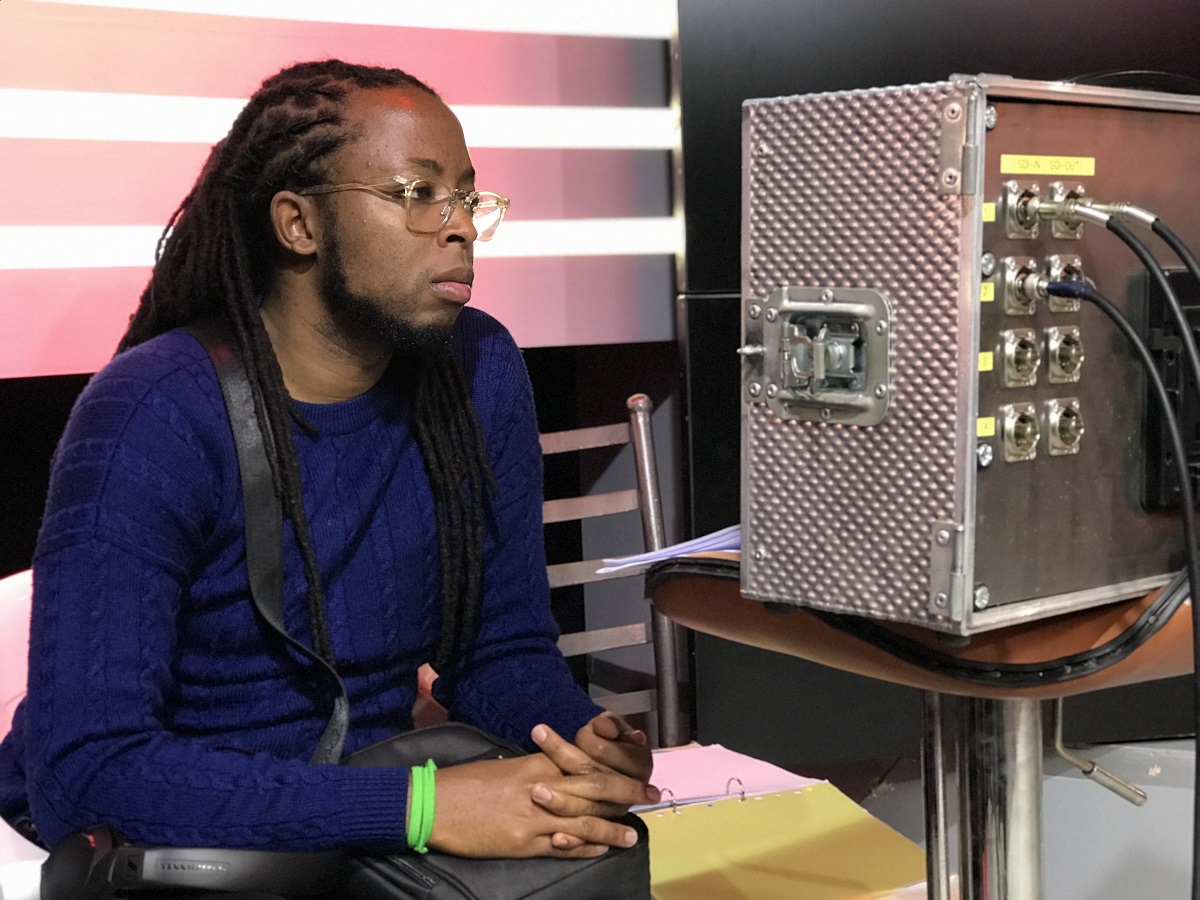 Kenji Gathecha is a Kenyan film director who has worked on award-winning films and a number of top shows. His busy schedule means he hops from one set to another.
Strangely so, Kenji discovered his passion in film making in 2008, his final year in college while studying business, professions that are only remotely related.
Business to production
In 2011, Kenji interned with Philip Karanja and Abel Mutua who had just made a debut as directors in the film making. After his internship, they promised to give him a call once they started out their own company.
Five years later, he got the promised call that rolled out his career. "I started out as an Assistant Director, soaking as much knowledge as I could from Phil," says Kenji.  "When he felt I was ready, he started giving me scenes to direct. I wouldn't have a career if it wasn't for these guys."
This got him in directing Sue na Jonnie TV show from 2017 to 2018, which turned out to be one of the big shows of the time. Thanks to, he says, Phillip Karanja, Bob Muriithi and Abel Mutua.
"Working on Sue na Jonnie taught me lessons that I use on every project," Mr Kenji says. "They are some of the best content creators in the country, when you work with them you get to know why."
He adds that they are passionate and dedicated, always seeking to improve on previous successes and trying out new challenges.
Kenji the director
Working on Sue na Jonnie opened many doors for the young man as he has worked on two other shows – Hullabaloo Estate and Ma'empress – which are highly rated in Kenya at the moment.
Last year, he also got to work on The whistleblower, a short film that won three awards including Best Short Film at the Kalasha Awards 2019. He has worked with many great actors like Kate Actress, Joe Kinyua, Martin Githinji, Naomi Ng'ang'a and legends like Makokha.
Mr Kenji aspires to work with the Mali award-winning actress Mkamzee Mwatela.  Working as an Assistant Director on Sue na Jonnie sparked an interest in working in a women's show as they always championed stories to be told from the female experience.
That led him to his current project, Ma'empress, which is aired on Showmax. It's the story of five women working through their everyday life tussles. Mr Kenji really focuses on the women, with Gathoni as a co-writer. It is produced by Denise Kibisuto who helps "bring the right perspective".
Biggest challenge is the difference in how directors and actors perceive a scene. It's the director's job to make both happy.
"There is an episode where Zawadi (Nyokabi Macharia) is seen going through a tough emotional moment. We shot that scene twice and at the end, the whole crew was in tears. Having such real emotions is why I do this job," he describes his best episode so far.
Mr Kenji says as a director of Ma'empress he will never know more about the female experience more than what he sees on the show.
He has managed to strike a balance in his projects as Hullabaloo was more fun to direct since it is not scripted. As the cast was made of three renowned comedians, Ondiek, Makhoha and Olexander who would randomly come up with lines or facial expressions that have everyone laughing on set, therefore, having to retake the scenes.
New feature
From experience, Mr Kenji hasn't dealt with a difficult actor as those he has worked with want to give their best performance. His biggest challenge is the difference in how directors and actors perceive a scene. It's the director's job to find a way to make both happy.
Mr Kenji says he has written a feature that is currently in production working on a company to produce fun and engaging videos for corporates and online businesses.