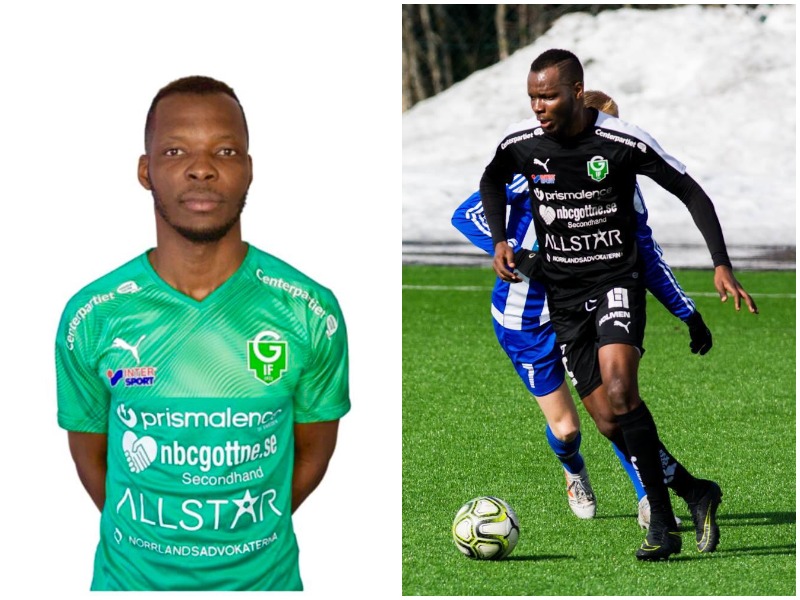 ''They all called me Bayano back in the day in Eastlands ,but in Sweden team members call me Heggy,I think its easier for them," says Bayano as I preferred to call him too.
Most do not know his real name is Heggard Namu Barasa, with only a few who are close to him. The rest call him by his field name.
His love for football surpasses his love for anything and has been his only desired hobby since he was about seven or eight years old living in Dandora, an eastern suburb slum in the city of Nairobi.
Together with his friends, they would run away from home to go and play with their fellows in particular at primary schools fields in the evenings. But because he left without his parents' permission, he would get beatings on several occasions when he returned home.
Now, he plays in the lower leagues of football in Sweden. The 27 year old talented youth who went to greater heights due to his love for football from a younger age says he had interest in only football, unlike other children who would venture into many activities before landing on their preferred one.
It was different for him growing up since he had just specific interests. "My only hobby has been football from when I was younger. It was the only activity I participated in, all I played growing up every time. When bored, I only thought of football to sooth myself," he shared with a hearty smile.
Coming from a poor background and living with his family in Dandora slums, he says slum life was very difficult. Many school dropouts would prefer to join football clubs in the area to kill boredom and get occupied, but he had no chance to join them because his parents would not allow him.
"They always told me to go to school and read instead and warned me against playing football. My mother would often beat me for hiding in order to go to the field. They were not supportive at the start,'' Heggy narrated.
Since he had developed love for football at a younger age, he decided to join the school team when he got to class six without his parents knowledge and played for the school team until he finished class eight.
Despite struggling through with school fees, he made his way to high school.  He also joined the school team where he played for the 4 years of his stay. At the time, he did not know that it would create a path for him after school.
After KCSE, he got a chance to join the slum's best playing team at the moment that was Dandora Youth. He played for Dandora youth team for about two years and on one particular day the team played a Safaricom tournament. Playing as a striker, he was selected to join the National Youth Talent Academy (NYTA).
He felt lucky among all his colleagues and his passion for football grew stronger and stronger.
After NYTA Academy, he later joined a new team called Dandora Youngsters where he played for about two years and later moved to Dandora FC SID for another two years.
"Having played for all this 'big' slum teams I felt I was perfect but nothing hurts for extra skills. I mean after all no one is perfect," he giggled.
[Read: Little Cab gifts drivers with mobile phone deal]
He went back to NYTA Academy for a second stint so as to sharpen his skills better, then after six months of training he got to join FC Talanta where he lasted for three years. This is the team that exposed him out of his comfort zone of only being in football teams in his slum area.
"I enjoyed every moment of my stay at each team I have ever played for, but FC Talanta definitely gave me the big break in my life as a passionate footballer," Bayano recalled.
While at FC Talanta he got the chance to be chosen as the player of the year in 2013, earning him a move to Sweden's Gottne IF.
Heggy admits the change was good but it was definitely a very challenging transformation while away from his home country. "I have so far lost friends because of the distance as it has lessened our communication," he said.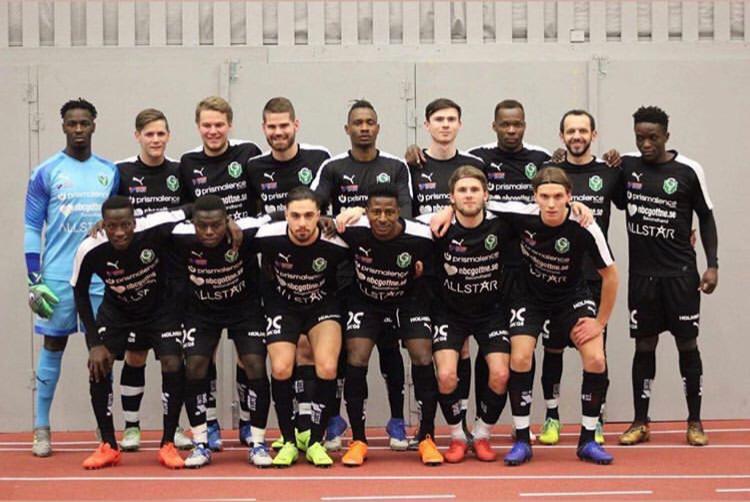 The footballer adds, ''Sweden is a very nice place to be. It takes time to adapt to the culture, the people, the food, the climate changes but I managed and I'm now comfortable seven years down the line," he said.
At the Swedish club Gottne IF, Bayano plays as a midfielder as opposed to his earlier position as a striker in his previous teams. He admits to having the ability to play both positions.
Talking about money and passion for the game he said, ''You play football as a hobby until responsibilities come up. That is when you start thinking about making money, and money is never enough but am stable than ever.''
Bayano adds, "My parents even now support me better than before. They got to understand me and my love for the game isn't it awesome?"
[See Also: 386 artists picked for EABL's new logo competition]