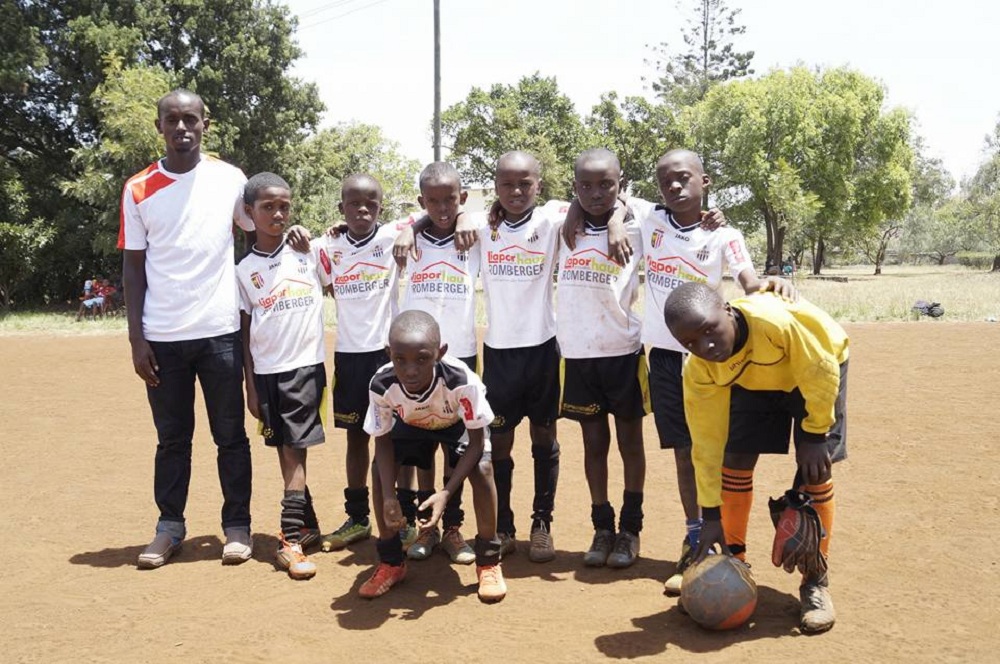 [dropcap]L[/dropcap]ittle-known Acakoro Football Academy, which was founded by Kenyan partners in 2013 as a non-profit organisation, has seen a Kenyan side win one of the toughest youth football championships in Europe for two years in a row.
The Stefan Koglberger-co-founded Acakoro is taking a European training model that would see the young boys take rest days but with time their enthusiasm drove them to training on a daily basis. Koglberger says their focus is not just on the game, they take a holistically as a tool with the potential to safeguard the destiny of many youth.
 "The students were here all the time; they didn't go home and watch TV. If they don't play football, they will just wait to play football. That's why we said: 'Ok, let's train.' It makes no sense to see them suffering without the ball," says Koglberger.
Teddy Sirmo, a 13-year-old student at the academy, says winning the Donauauen Cup in Europe for the last two years consecutively could not come easy.
"When we finished that match, everyone was so happy and so surprised to see that we are the Acakoro Football Academy, we are from Africa and we have gone to Europe and we managed to win the cup."
Koglberger looks at Kenya's sports industry as a sleeping giant, with tonnes of untapped talent. He exudes confidence in plans to have a lead in changing this.
 "Kenya is a sleeping giant in football because there is so much talent.  The biggest problem is that there is not enough nurturing of the talent in the country. That's what Acakoro is; it's football but it's not only football but a very strong tool to change the children's destiny," he says.
Mr Rashid Mohamed, a coach at the academy and a mentor for the children who come to the academy from single parent families or homes struggling with health and financial issues. Mohamed grew up in Korogocho. He says he is determined to change the lives of the children in the academy.
 "I believe we need to create more safe places for children and youths in order to protect them from crime and defilement."
The children practice at a playing field next to Dandora dumpsite in Nairobi. Mohamed admits that the site poses a safety risk to the young footballers as they train given the stench and inhospitably of the grounds.
 "Kids in Korogocho face danger as a result of injuries because the environment is not safe for them… It's a pity to grow up in such an environment. When you show these kids compassion, care and kindness they actually do their best on their own. They will feel that they have a responsibility to make their lives better for their future – not only for themselves, but their own community," says Mohammed.
He hopes the academy grows to produce professional footballers who would be an inspiration to many.
– Reporting by CNN Africa.