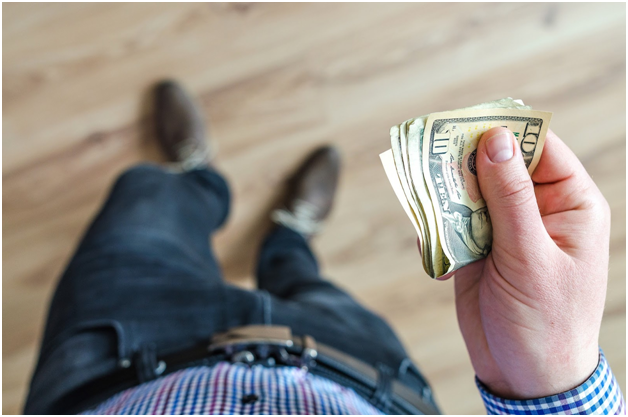 As of 2021, the global debt surpassed $300 trillion, a trend that could impact businesses and individuals' finances. If you don't want to get caught in a vicious borrowing cycle in 2022 and beyond, you should master essential tips and tricks to leverage your income. Read this quick guide to get started.
Understand Financial Literacy
While money management is a skill that can impact your future, not everyone learns it. To avoid facing financial challenges today and in the future, you need personal responsibility and fundamental comprehension of personal credit.
Understanding financial literacy ensures you can settle your debts and bills and improve your savings without drowning yourself financially.
Set Reliable Financial Goals
Did you set your personal finance goals while creating your New Year's resolutions? If not, you need to do it right away. Think of your long-term, mid-term and short-term goals. What do you want to achieve within a specific period?
Whether planning for retirement, building a home, or purchasing your dream car, you need smart goals. This enables you to focus on your priorities without hurting your financial situation.
Pay Attention to Your Money
Many people spend without paying attention to their financial situations, which can lead to surprises when you encounter emergencies. To avoid such circumstances, monitor your credit history, debt payoff plans, budgets, and pay stubs.
Spend an hour each month studying your income and expenditure to understand your spending habits better. If you know where your money goes, you'll be able to set realistic financial goals and develop smart money habits.
Prepare for the Unexpected
The COVID-19 pandèmic experience taught many people how unpreparedness leads to financial hàvoc. While everyone expects a better future, you should understand undesirable situations can happen. The best way to overcome unexpected financial setbacks is to prepare and create a plan to tackle unlikely circumstances.
While you might think you're secure enough, severe issues can throw you into a financial dilemma.
Learn to Budget Effectively
Your financial planning probably won't efficiently function if you have flawed budgeting. While this might sound simple, you need a reality check willingness to understand your situation.
Appropriate budgeting requires you to analyze your financial position and find what you need to change for the better. When creating your budget, you should keep in mind a few things, including:
A breakdown of your family needs

How to differentiate between long-term, medium, and short-term goals

How to deal with accrued debt

Ways to reduce your monthly bills

How to monitor your monthly expenditure
Consider Automation
Automation is one of the most reliable and most efficient personal finance tips you should consider. Budgeting your money and tracking your expenditure in real-time ensures you don't overspend or go for unnecessary purchases.
If you want to be lenient on yourself, you can automate the essential things according to your unique situation. These may include settling debt, giving, saving, investing, and critical monthly bills. Once you add these, you can live on the remainder, but ensure you stick to your plans.
Leverage Your Personal Finance Today
Learning to manage your money the right way is a critical skill that can shape your financial future and enhance your success odds. If you don't have a plan, follow these vital tips to get started.
Next Read >> CRB Listing Champion Finds Himself in Financial Troubles