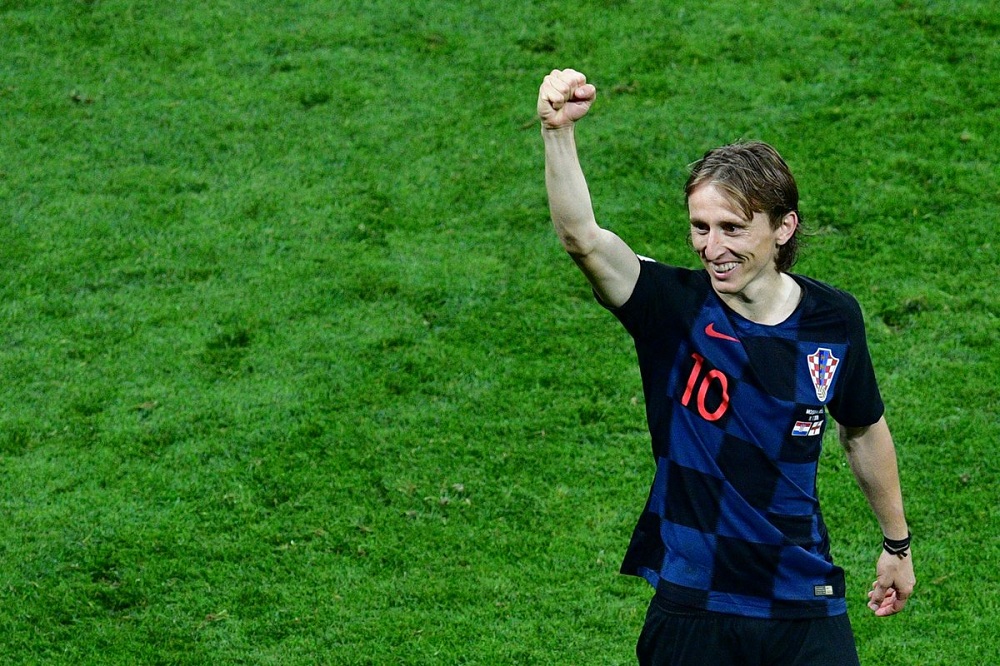 Kenyans were sharply split over which team to support in the 2018 Fifa World Cup semi-final pitting England against Croatia on Wednesday night.
While each hoped their team will emerge winners, it came time to sentimental reasons as each tried to justify his or her choice.
The most that stood out was the cheeky contrast in beauty and age between the easy-going Croatian President  Kolinda Grabar-Kitarović and British Prime Minister Elizabeth May. While some rooted for Croatia on this account, others stuck with England insisting "old is gold."
Guys supporting Croatia want them to win so they'll see this ??? pic.twitter.com/2VdBds2fL9

— Berry (@k8rinnee) July 12, 2018
President Grabar-Kitarovic's presence in Russia has been felt by many as she rallied her team on even going to the dressing room to give them hugs even before they get properly dressed.
Others simply opposed England because of its b****l rule over Kenya during the colonial times.
But to others, it is the unique solidarity that students at Zagreb University showed solidarity with Kenya when 147 students were k****d by al S*****b t********s in April 2015 that swayed them to its side.
While many Kenyans and others across the world expressed their feeling by carrying placards with the hashtag "147IsNotJustANumber", the Zagreb University Students, who were wearing white t-shirts, staged a performance outside the Croatian National Theatre by lying still on the ground for 147 seconds. Its purpose was to warn that the c***e that happened in Kenya had received insufficient coverage in the global media two weeks after the a****k happened.
I'm Supporting Croatia Tonight!
In Croatia; 147 students lied down for 147 seconds at Zagreb university in solidarity with v*****s of Garissa university t****r a****k.
This was in 2015
NOW you know why am supporting Croatia tonight ??
Whether England wins or not…#CROENG pic.twitter.com/e8gcikPF5D

— Babu Owino (@Babu_Owino) July 11, 2018
Kenyan's rooting for Croatia in World Cup final, recalling how after al-S*****b s*********d 148 Garissa University students, other European nations issued advisories for people to avoid Kenya, but sympathetic Croatian students lied down in solidarity actions. pic.twitter.com/YYyuSfJKxg

— James Hall (@hallaboutafrica) July 12, 2018
This was #Croatia when my country men and women were k****d in a t*******m a****k in Garissa #147IsNotJustANumber pic.twitter.com/46lKg795gI

— Shikoh Kihika. (@Shikohkihika) July 12, 2018
Others who backed Croatia deemed it a better team on account of its playing flair. The team went on to beat England in extra-time and will meet France in Sunday's final.
Now some are confused about which team to rally behind having been supporting France, which is referred by some as the Africa Union (AU) team due to the overwhelming number of players of African heritage in the team. Many are rooting for Croatia to lift the coveted trophy for the first time in history.