[dropcap]F[/dropcap]resh from the longest weekend of the year, the much loved Easter holidays, a normal weekend beckons and Kenyans will be looking for destinations to blow off work steam.
Weekends provide ample time one might need to learn new things and meet new people while still having fun. With schools opening on Monday, there is not much money to throw around but this does not you cannot still have a good time. Business Today has sampled available options in Nairobi that will cost you the littlest money and yet the best experience. With the Ksh 1,000 or less, you can get the the experience of your lifetime at these spots.
1. Rock climbing at Diamond Plaza, Parklands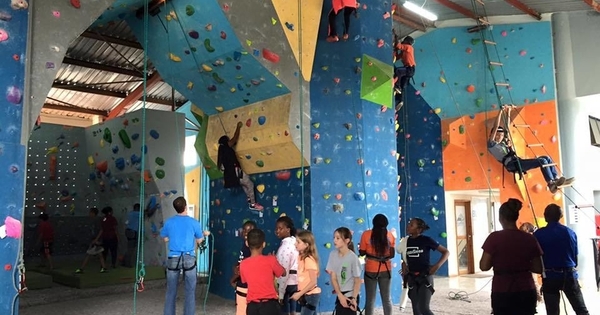 In an activity that will boost your physical strength and give you an opportunity to keep fit at the same time. Rock climbing will test your stamina and teach you how and why to should never give up.
The cost is Ksh 1,000 per session and the difficulty levels cater for everyone, whether you're a beginner, a pro or your skill level is intermediate. If you like it, you can in future take advantage of the ladies night offer on Tuesdays where your group of girlfriends get to pay Ksh 500 per session instead of the full price.
2. Indoor shooting at Kenya Regiment Rifle Club, Langata
If you are a lover of action movies, at KRRC, you will get the opportunity to experience the feeling and thrill you see in the movies in real life. KRRC is an indoor shooting range located at Sailing Club in Langata.
The cost is Ksh 500 for students with ID and Ksh 1000 for adults. You will then pay Ksh 100 for earmuffs, protective eyewear and a target with a bull's eye. The ammunition costs Ksh 40 each for .22 calibre rounds and Ksh 70 each for 9mm rounds. It's best if you go with a group of friends so that you share the cost of ammunition.
If you decide to use 9mm rounds, there is an additional charge of Ksh 1,000 to hire the weapon if you don't have your own. There is no hiring charge for the .22 calibre handgun. You have to bring your original national ID card with you to be allowed entry into the range.
A shooting experience serves a lot more than just entertaining. It soothes your soul and is a stress reliever.
3. Ice skating at Panari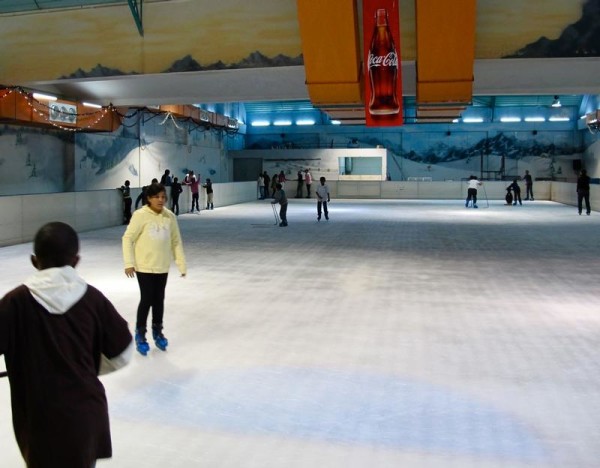 Yet another new experience you could witness and be part of if you are planning to hang around Nairobi over the year's longest weekend. Kenya is not a country that witnesses snow falls so there is only one place in the country where you get to enjoy ice skating. That place is the Panari Hotel along Mombasa road.
The Solar Ice Rink at Panari is the only one of its kind in East and Central Africa. It measures 32 × 12 meters with an ice skating surface area of 15,000 square feet. It is totally enclosed with ice temperature at -25oC and the air temperature inside the hall is 12oC. The rink can accommodate 200 skaters at any time and is open seven days a week from 11.00 am until 10.00pm.
With as little as Ksh 600 if you are under 15 years and Ksh 1,000 for those over 15 years, you can get to experience how Ice skating feels like for an hour. The ice rink temperatures are usually quite low so it's a good idea to dress warmly when you head there.
4. Paintball Fury
Paintball is an adrenaline packed game that consists of shooting small paintballs from a gun at your opponent. It's a messy game that will really test your aiming skills but you and your friends are guaranteed to have a great time.
Starting from Ksh 1,000 a game, you will be provided with about 100 paintballs, overalls, protective head and chest gear, a paintball gun and goggles.
You can play a game of paintball at the following places: Rolf's place in Rongai, Shooter's Haven off Garden Estate Road which is off Thika Road, GP Karting off Langata Road and at Purdy Arms in Karen.
5. Racing at GP Karting, Langata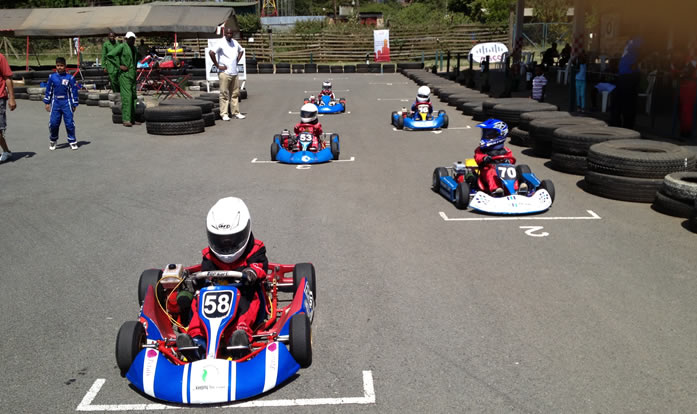 Where else to enjoy go-karting than at GP Karting. Located just off Langata Road, GP Karting is a great place if you want an adrenaline-filled activity. Starting from Ksh 900, you get to drive a go-kart around the racing circuit.
The charge per session includes an overall and helmet and you'll be taken through a brief instructive course before you hit the race track. Don't worry, you don't have to be an excellent driver to enjoy this activity. The best part about go-karting is that it's an all-inclusive family event and children as young as 5 years old can participate.
6. Acrophobia test at Le'Mac Towers glass walkway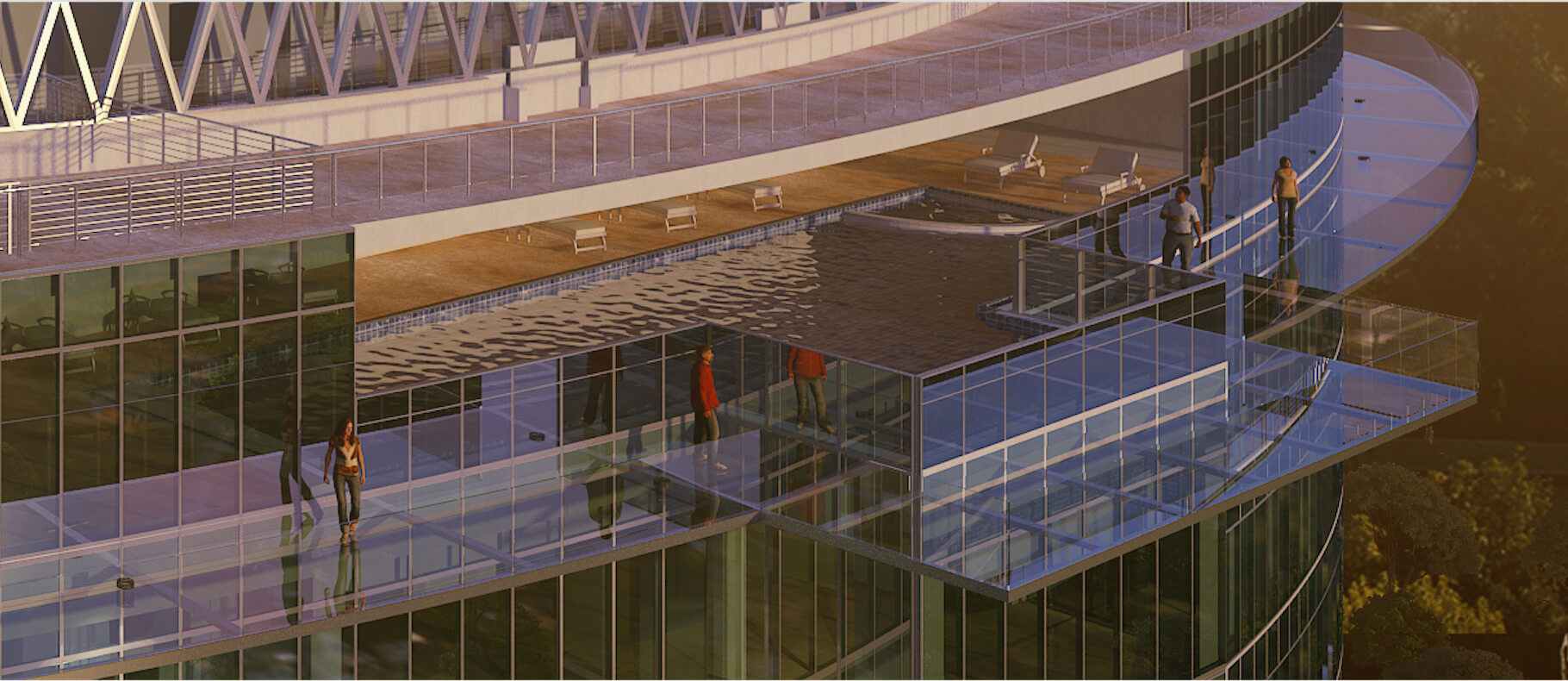 Do you have acrophobia? Some people do not even know if they are afraid of heights because they have never been to a place high enough to test their fears. The Le'Mac Towers in Westlands can help you overcome your fear or perhaps help you realise them.
Perched 24 floors up in the sky, 126 meters-high, the transparent glass-floor walkway has driven netizens into a frenzy. Despite the vantage view of Westlands and Nairobi from the balcony walkway, many Kenyans opined that it appeared to be a risky adventure.
Read: New report shows the world is more angry, sad and stressed
Easter can be a great time to try this out and find out whether it can really help you conjure your fear of heights. If you find the time, be sure to pay the building a visit.