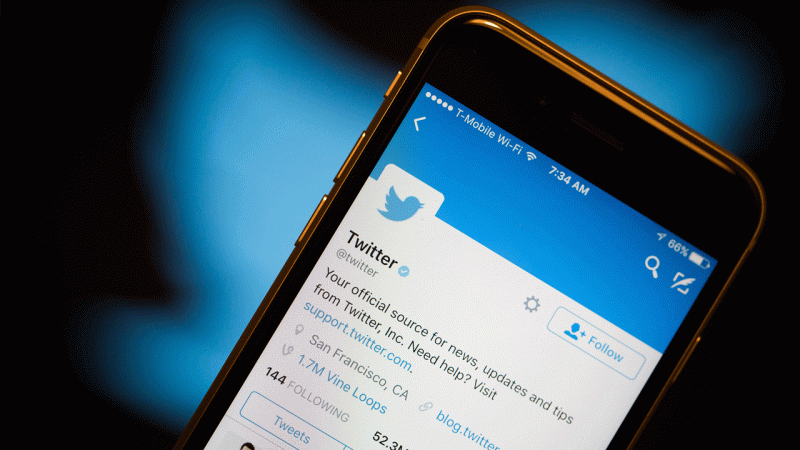 The Twitter purge on locked accounts has caused a worldwide wave that has affected social media influencers, global celebrities and household names.
Kenya's prominent users on the popular social media platform have not been spared as follower counts have been slashed in the millions.
President Uhuru Kenyatta for example lost over 16,000 followers, with Deputy President William Ruto had close to 7,000 less followers by Friday morning.
The biggest losers known so far seem to be social media influencers Cyprian Nyakundi and Christian Dela. Combined, the two have lost close to 1 million followers.
A tweet appearing on the Consumers Federation of Kenya (COFEK) account claims that Nyakundi, who uses the Twitter handle @C_nyakundiH, has had his followership cut from 1.2 million to 696,000 followers. The same post says Dela's @xtiandela account was slashed from 1 million to 543,000 followers.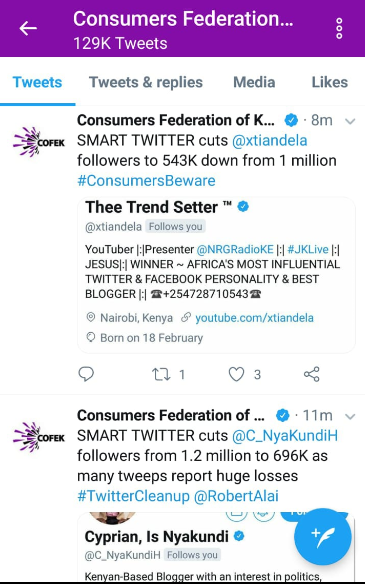 Other reports suggest that Ezekiel Mutua, the Kenya Film Classification Board (KFCB) CEO has seen his close to 103,000 followers cut down to almost 34,200 followers.
The Star newspaper however reported that in the midst of the Twitter purge, Raila Odinga has gained over 200 new followers.
Twitter's latest change in removing locked accounts from being displayed as follower counts on user's profiles, is a bid by the social networking service to build trust and encourage what it calls "healthy conversations" on its platform.
"Follower counts are a visible feature, and we want everyone to have confidence that the numbers are meaningful and accurate," said Vijaya Gadde, Twitter's Legal, Policy and Trust & Safety Lead on Wednesday.
The action has caused Kenyans on Twitter to react under the hashtag #TwitterCleanupKE. Tweets have ranged from analysis and speculation as to whether the so called Twitter bigwigs have been fraudulently bumping up their followership to create a false perception of their actual popularity.
On Thursday, the New York Times reported that former President Barrack Obama, media proprietor Oprah Winfrey and sports star Shaquille O'neal were among the ones affected.
Former President Obama lost around 3 million followers in a day, the New York Times report indicated.
Apart from Oprah (1.4 million followers lost) and O'neal (1 million followers lost), the New York Times also said that Ellen Degeneres, Kim Kardashian West, Rihanna and Katy Perry were also not spared, all losing on average around 2 to 3 million followers.
US President Donald Trump, who is known to be vocal, provocative and brash in equal measure with his tweets also lost 340,000 followers.
READ: FATUMA AHEAD BECOMES KENYA'S FIRST MAJOR GENERAL
Twitter itself was not spared, as the New York Times reported that the social media company lost 12% of its followers with its CEO Jack Dorsey shedding off 230,000 followers.