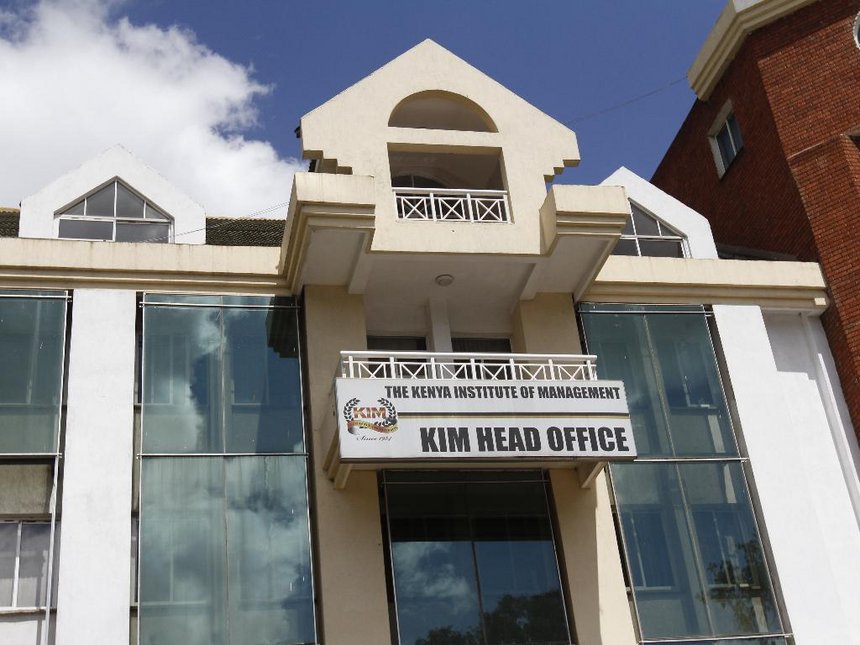 A lecturer's strike at the Kenya Institute of Management (KIM) has blown the lid off the financial woes afflicting the premier management training college, adding to the list of higher learning institutions struggling to stay afloat.
KIM has admitted to its lecturers that it is enduring substantial financial losses leading to accrued arrears dating back to 2017. KIM Executive Director Muriithi Ndegwa, in an internal memo dated July 4, conceds that the institution is not capable of meeting current and past obligations.
"In the past 4 years, the institute has recorded losses and this has significantly affected its working capital," Mr Ndegwa says in the memo, seen by Business Today. "This situation has created a cash crunch within the organisation as some of the past liabilities fall due."
Mr Ndegwa, who is also the institution's CEO, said they had put in place a two-pronged strategy to increase revenue and manage cash flow, which includes partnering with other business institutions to provide learning, which could also see layoffs to staff and the closing down of "loss-making branches."
Mr Ndegwa blamed competition from other universities and the hostile political environment for the four year financial slide, an irony for a college whose core training is management.
He appeared to justify the KIM issue as part of industry-wide challenges. "Recent media reports have indicated that a number of higher learning institutions owe several statutory bodies up to Ksh10 billion, with faculty arrears going as far back as four years."
RELATED: ZETECH UNIVERSITY BETS BIG ON BUSINESS SCHOOL
The lecturers, however, are not buying this, and went on strike on Monday July 9th. In a letter dated July 9 and addressed to Mr Ndegwa,  part-time lecturers said they would not work until their dues are fully paid.
This comes in the wake of varsities and colleges facing tough financial times. The Commission for University E*******n in January recommended the closure of the Presbyterian University of East Africa (PUEA), while Catholic University of Eastern Africa and Kenya Methodist University (KEMU) were put on notice and given a year to put their finances in order.
Recently,  Daystar University was hit by unrest as students and staff union officials protested financial mismanagement. In March, the Universities Academic Staff Union indicated that KeMU's debt stood at Ksh3 billion, while CUEA owed Ksh1.5 billion.
READ: SIMPLE QUALITIES THAT MODERN EMPLOYERS LOOK FOR
The Union's Secretary-General Constantine Wasonga also mentioned Egerton University, Moi University, Jomo Kenyatta University of Agriculture and Technology (JKUAT) and Technical University of Kenya (TUK) as some of the varsities facing financial difficulties.
In total, sixteen out of 31 public universities are facing difficulties.