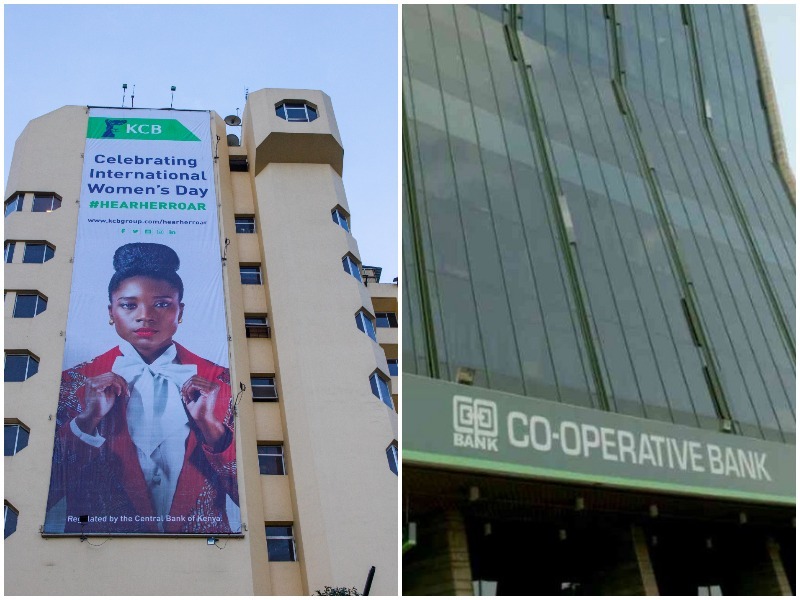 They keep your money, but how valuable are banks?
In recent weeks, the banking sector has been performing well at the Nairobi Securities Exchange (NSE). The buoyed performance may be attributed to the temporary lifting of the interest rate cap.
However, the banking sector still carries some of the most valuable firms listed at the NSE.
When Business Today did its ranking of the top 10 most valuable companies at the bourse, banks took up six of the overall ten positions.
Using the same criteria as in our top 10 valuable NSE firms, we decided to look exclusively at banks.
Data from the NSE Investors Handbook of 2017-2018 has been used to approximate the stocks in issue for listed banks. This has then been correlated with share prices from the beginning of May 2019.
There are a total of 12 banks listed on the Nairobi Securities Exchange, but for the purpose of this ranking, Rwanda's cross-listed Bank of Kigali has not been considered.
The ranking has also been done before two major bank deals are concluded.
A potential merger between NIC Bank and Commercial Bank of Africa (CBA) and the proposed acquisition of National Bank of Kenya (NBK) by Kenya Commercial Bank (KCB) will definitely alter the landscape.
*(Due to flactuating share prices, this numbers are not meant to be definitive and may vary from time to time).
11. Housing Finance Group (HF Group) – Ksh3.4 million
HF Group has not been particularly enjoying recent times.
In mid-2017, HF Group embarked on a restructuring plan that targeted redundancies of 9% of the workforce. It also reported a decline in half year profits, and saw Q3 of 2018 register a pre-tax loss of Ksh325 million.
The lender however also appointed experienced banker Robert Kibaara to replace Frank Ireri as the Group's chief executive. The hope is that the former NIC Bank Director of retail will turn things round.
10. National Bank of Kenya (NBK) – Ksh1.6 billion
NBK will also definitely be altered once the proposed bid by KCB for acquisition via share swap goes through. It may be a relief to NBK who endured a torrid environment in 2018 and registered a 42% decrease in profitability for the year ended December 2018.
9. NIC – Ksh20.9 billion
Another bank on the precipe of major change. NIC is set to swallow CBA in a share swap merger deal. The move would make the NIC-CBA bank the third most valuable lender by asset base.
Having posted a 2% increase in net profit to Ksh4.2 billion for the full year ended December 2018, then investors may be anticipating better times ahead.
8. Diamond Trust Bank (DTB) – Ksh33.9 billion
The lender has been listed at the bourse since 1972 and is an affiliate of the Aga Khan Fund for Economic Development.
DTB has over 120 branches across the East Africa region, spread through Kenya, Tanzania, Uganda and Burundi.
7. CFC Stanbic Holdings – Ksh40.2 billion
At the NSE since 1979, the lender benefited from a merger in 2008 that brought of CfC Bank Limited and Stanbic Bank Kenya Limited together.
6. I & M Holdings – Ksh50.9 billion
Formerly known as City Trust Limited (CTL), it was incorporated in August, 1950.
I&M Holding operates in five countries – Kenya, Tanzania, Rwanda, Uganda and Mauritius through its subsidiaries, affiliates and joint venture investments in each of these countries.
5. Barclays Group Kenya – Ksh57.3 billion
Recently in the news for all the wrong reasons after one of its branches featured a customer who was seized by authorities for having counterfeit money and gold in a safe deposit box.
4. Standard Chartered – Ksh68.3 billion
In Kenya since 1911, the lender is known for the Seeing Is Beleiving Marathon that usually brings parts of Nairobi city to a standstill on one Sunday annually.
Having been at the NSE for 30 years now, Standard Chartered is the oldest foreign bank in Kenya.
3. Co-operative Bank – Ksh73.6 billion
Founded in 1965, Co-op is recognised as the bank for co-operatives, especially those of farmers.
It is now 11 years since it went public. For 2018, the lender recorded a pre-tax profit of Ksh18.2 billion.
2. Kenya Commercial Bank (KCB) – Ksh126.6 billion
KCB is about to acquire National Bank of Kenya, pending approval from shareholders and market regulators. That will definitely inch up its market worth. At the same time, KCB is considering buying banks in Rwanda and Democratic Republic of Congo (DRC).
1. Equity Bank – Ksh158.3 billion
Its asset base as of Q1 of 2019 stood at Ksh605 billion. The bank still continues to record healthy profit growth and has subsidiaries in Kenya, Uganda, South Sudan, Rwanda and Tanzania.