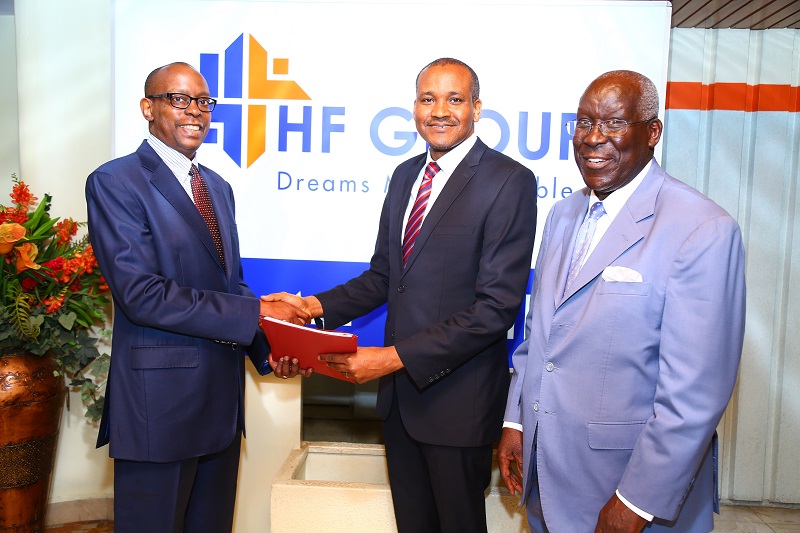 HF Group has announced the appointment of Robert Kibaara as the new Group Chief Executive Officer.
Kibaara takes over from the outgoing Group CEO Frank Ireri who has been at the helm of the institution for the past thirteen years.
Commenting on the appointment, HF Group's Chairman, Steve Mainda said the appointment of  Kibaara marks a critical milestone for the Group as it comes at a time when HF has embarked on a new turnaround strategy focusing on full service banking, with investment in digital and retail banking.
"Mr Kibaara is a seasoned banker who has an excellent track record of success in driving change and delivering outstanding business results over the years. In his new role, Robert will provide strategic leadership and oversight of the group's turnaround strategy."
With 24 years of banking experience, Kibaara joins HF Group from NIC Bank where he served as the  Director for Retail Banking, and was instrumental in the growth of retail customer numbers and in the overall funding of the Bank through deposit mobilization.
Prior to his tenure  at NIC Bank, Kibaara  held several leadership positions including Executive Director – Retail and Business Banking at National Bank of Kenya; General Manager – Integrated Distribution for Southern Africa and General Manager Personal Banking & New Business at Standard Chartered Bank; among other executive positions at Barclays Bank of Kenya.
He holds a Bachelor's Degree in Banking and Finance from University of Sunderland (UK) and a Post Graduate Diploma from the Chartered Institute of Marketing (CIM) UK.
SEE ALSO : NISSAN CHARGED FOR HIDING SH4.5 BILLION FORMER CEO'S PAY