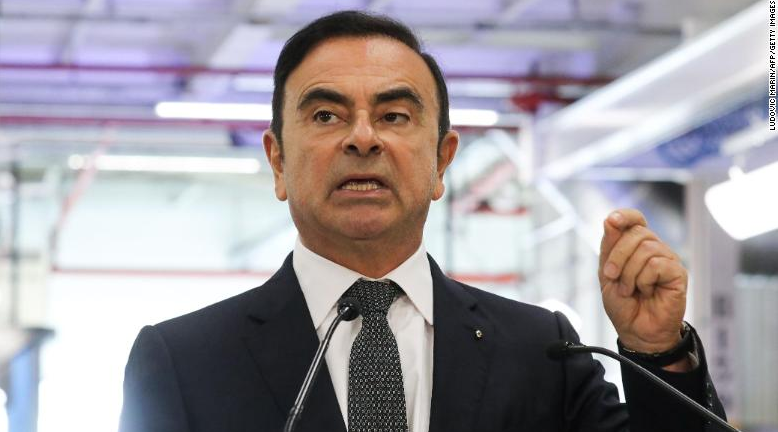 The woeful drive continues for Nissan after the motor company was charged in a Japan court alongside its former Chairman and chief executive C**********n for v*******g financial laws.
After three weeks of being in detention, prosecutors in Japan charged Mr. Ghosn for being complicit with Nissan in misreporting figures pertaining the compensation that he received over a five year period between 2011 and ending in March 2015.
Greg Kelly, a former human resource officer at Nissan and board member at the auto company, was also charged alongside the Japanese motor manufacturer and its former Chairman.
According to the New York Times, Nissan under-reported the compensation owed to Mr. Ghosn by almost Ksh4.5 billion.
Mr. Ghosn, a Brazilian born businessman who also has French and Lebanese nationality, helped turn around the fortunes of Nissan during his tenure as CEO.
With Nissan facing bankruptcy, it hired Mr. Ghosn in 2001. The former Michelin North America CEO was so impressive that Fortune Magazine named him the Asia Businessman of the Year in 2002.
He stepped down in 2017, but remained as Chairman of Nissan before the revelations of the alleged financial misreporting emerged, leading to his a****t three weeks ago.
Following his a****t, Mr. Ghosn was removed as the Chair of Nissan as well as of Mitsubishi Motors. He however retained a similar position at Renault, although the French manufacturer appointed its chief financial officer to take over Mr. Ghosn's day to day duties.
Mr. Kelly was removed as an executive director at Nissan after his a****t for allegedly conspiring with Mr. Ghosn to misreport on the former chairman's income.
In Japan, the maximum p********t for filing a false financial statement is up to 10 years in p****n and a fine of up to Ksh9 million.
According to CNN, the prosecutors in Japan are also re-arresting Mr. Ghosn and Mr. Kelly for investigation over another instance of financial misreporting between 2015 and 2017.
The new a*********s have the pair under-reporting Mr. Ghosn's income by over Ksh3.8 billion.
CNN quoted a Nissan statement that read, "Nissan takes this situation extremely seriously. Making false disclosures in annual securities reports greatly harms the integrity of Nissan's public disclosures in the securities markets, and the company expresses its deepest regret."