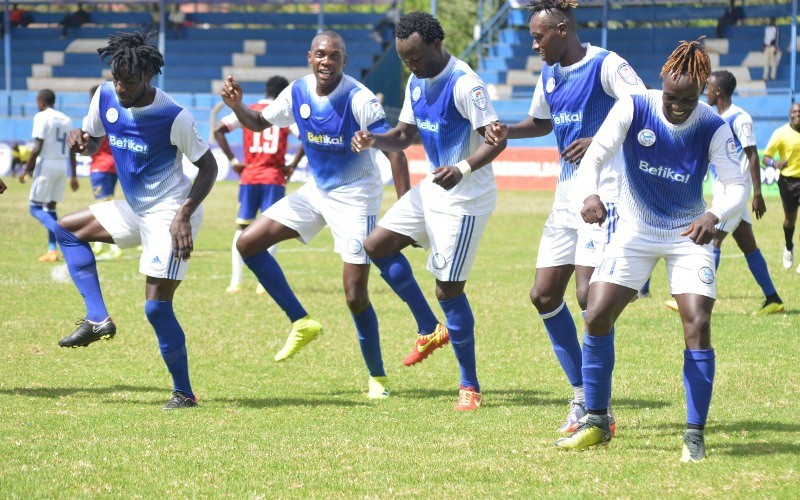 Despite the hiccup in the CAF Confed Cup, 17-time KPL Champions Gor Mahia are on the verge of having a normally successive season. With a match in hand, K'Ogalo is already seven points clear of second-placed Sofapaka.
Batoto ba Mungu's probable last chance of reducing the gap between them and Gor on Sunday at the Moi Stadium Kisumu. If they win on Sunday, Sofapaka's chances of catching up with K'Ogalo will be enhanced.
After Sofapaka, Gor's remaining matches are against Nzoia Sugar, AFC Leopards, Vihiga United, Posta Rangers and Mathare United. There is still a chance for both Sofapaka and Bandari but they will have to bank on Gor's remaining opponents to deliver.
As from the second place the competition is stiff. Sofapaka is only separated by 4 points from third-placed Bandari FC. Bandari began the season on a high and was even tipped to win the League when Gor Mahia was losing matches. The Mombasa-based club managed to bottle their chances of winning their first title even before Gor were bundled out of the CAF Confed Cup tournament.
Sofapaka, on the other hand, had begun the season on a low but as the season progressed they found their click and rose to the occasion to get to 2nd place. Batoto ba Mungu's rise to fame is mostly credited to their coach John Baraza and star striker Umaru Kasumba. Kasumba is battling for the golden boot while Baraza has bagged a few manager of the month's awards.
The two are in a position to bag individual awards but the club is chasing shadows in Kenya's top flight league. Well, they have had a good season as a club but will have nothing to show for it at the end of the season. They can be compared to English outfit Liverpool FC who have only lost one match in the league but are less likely to win it.
Gor Mahia's season, however, cannot be said to be as they had aimed it to be but the club is likely to get silverware. Gor's main aim was to bag continental silverware but was unfortunately knocked out in the quarterfinals of the CAF Confed tourney.
As the tournament began, they looked to have what it takes to win the title but they bottled it. The management of the club is majorly to blame for the poor performance at the quarterfinals against Moroccan club RS Berkane. The club traveled in difficulty in order to honour the away fixture in Berkane Morrocco. Matter of fact, some players were arriving at the venue a few minutes to kick off. They were thrashed 5-1 in that match to make 7-1 on aggregate.
Leaving the continental tourney bruised and injured, K'Ogalo brought all their bitterness back to the KPL and have not lost a match since. The salvation they were seeking through the KPL is most likely to be achieved.
However, they might be on their way to bagging four consecutive PL titles but K'Ogalo really needs an upgrade. Winning the KPL is becoming monotonous for the club, they ought to aim for continental glory now.