[dropcap]W[/dropcap]hat do Nation Media Group, Standard Group and Kenya Broadcasting Corporation have in common? Obviously, of course, they are big media houses but they have lately acquired a curious common thing: they are all operating without chief executive officers.
The fact that three leading media houses are headed for Christmas and into 2018 without substantive top management is being seen as more than just a coincidence. Media observers say the yawning leadership vacuum is a result of a long-held culture in media houses that has kept management succession as mysterious as their news dockets.
Also interesting to note is the fact that the CEOs have exited just after the general elections. Many believe this could have a political connection, especially for Nation and Standard, in a country where the executive has firm control on the main private media houses.
Lack of a substantive CEO slows down a media house's growth as management cannot make strategic decisions, especially those that significantly affect the company's bottomline.
Standard Group was the first to have its CEO position fall vacant in August when Sam Shollei resigned midway his second four-year team. It's not clear why he left, but it is understood it was a result of a boardroom fallout over election coverage.
Standard Group is being managed by chief operating officer and finance director Orlando Lyomu in acting capacity. There was talk of then Uchumi CEO Julius Kipngetich taking over at Standard, which was cemented by his appointment as executive director to the Standard Group's board. His recent resignation from Uchumi sent strong signals that he possibly is slated to become the CEO.
At KBC, the contract of Waithaka Waihenya, which had been extended by two years, lapsed at the end of October and he was let go, leaving behind a leadership vacuum. It is surprising that even after giving itself two years, the board had not come up with his successor by the time he was leaving.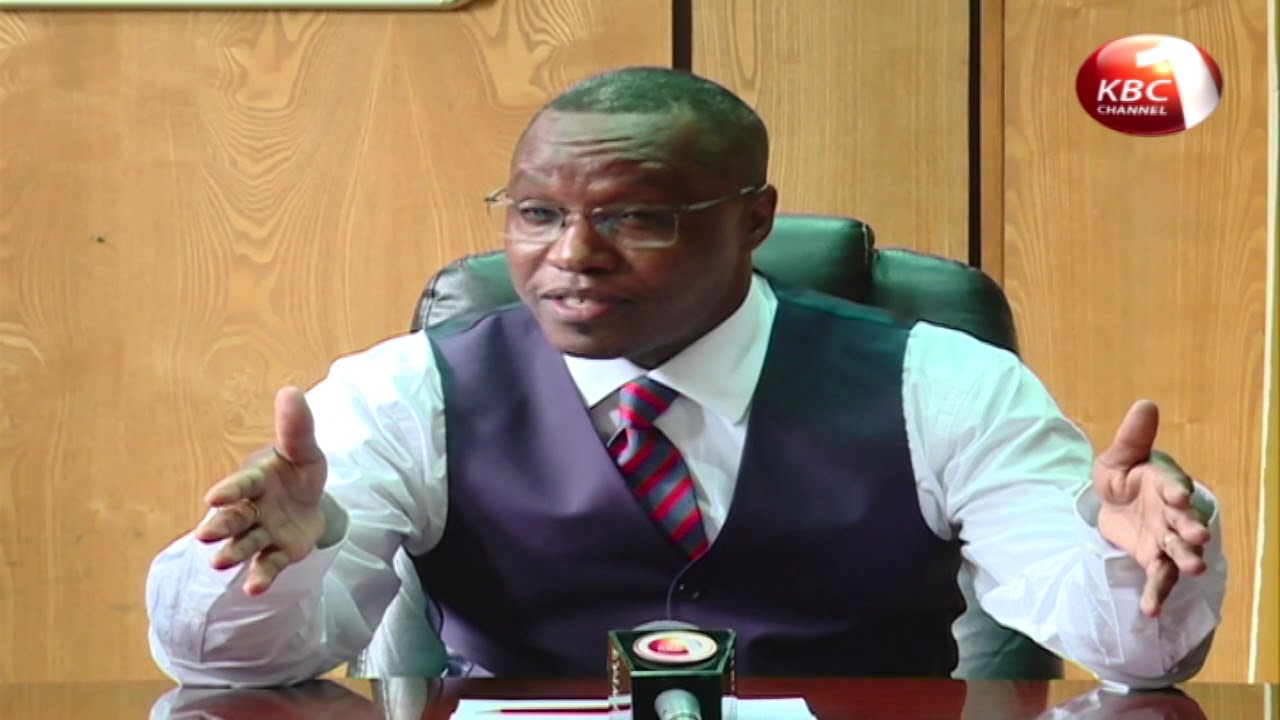 Granted, KBC is owned and run by government and the CEO's position at the national broadcaster is for the most part very political. Jostling must be in high gear now within the board and the ministry of ICT. But this doesn't serve the company well, especially at a time the company is coming from a divisive election and the company is planning for a new year.
Waihenya, a very experienced journalist, was at KBC for seven years. He had succeeded Waruru Wachira, also a journalist. Even with all state lethargy, KBC has set a trend that other media houses could emulate: appointing journalists as CEOs.
This is something that Nation and Standard should be scratching their heads about. At Nation Centre, where CEO Joe Muganda is leaving end of January 2018, the stars have aligned for a journalist to take over, but who knows what the board could be plotting?
Editor in Chief Tom Mshindi has worked as journalist most of his life and many say it's about time Nation broke the culture of picking outsiders from different sectors to lead the media house. The fact that the board appointed Finance director Stephen Gitagama to act has led some to speculate that they could be shopping for an external replacement.
Standard, too, should be wondering whether to try out a journalist, with a number of its top editors eyeing the slot too.
But given the commercial and political interests the two main media houses attract, the chances of a journalist being appointed CEO are about as slim as a newspaper appointing an MBA as editor.
But Waihenya's tenure at KBC and Wachira Waruru's helm at KBC, and now Royal Media Services, shows journalists too can successfully run a media business. RMS is fairly stable and is a market leader in the broadcast category. It's an eye-opener for journalists to combine journalism and management qualification to stand better chances or branching out to management at some point.
Lack of management skills has been a hindrance for senior editors getting management jobs in their media houses.