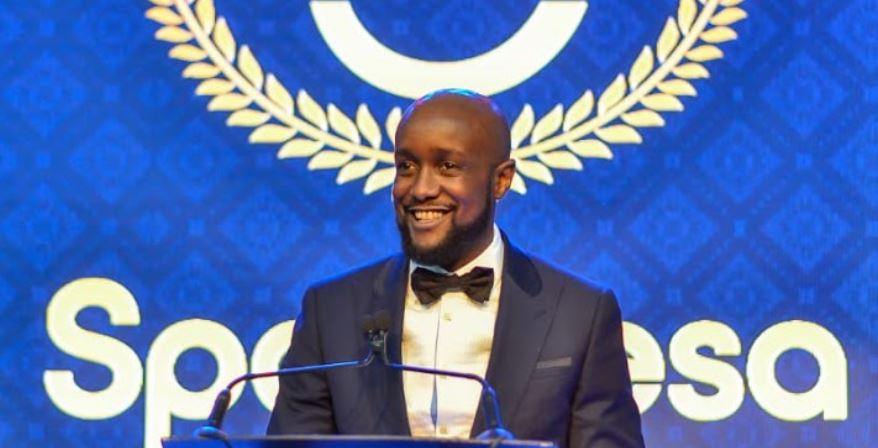 SportPesa was already among the big companies in Kenya when it was forced to close its shop in the country.
Its departure has left the market competitive with a number of firms struggling to dominate the market that was once SportPesa's backyard. The crackdown on b*****g firms affected almost all b*****g firms but SportPesa and Betin were the only ones who have not resumed business in the country.
The latest development from SportPesa CEO, Ronald Karauri, is that there is one thing they need to resume business. Karauri has put back hopes into the heartbroken SportPesa loyals that the company might one day return.
"We did not get our licenses renewed in 2019. We submitted our application to BCLB (B*****g Control and Licensing Board) some months ago and we are still waiting for feedback. If we do get our license renewed we shall let everyone know," Karauri said in a tweet, "I can never blame Kenyans because they always supported us."
The b*****g company has since been struggling with business ever since they left the country. It is obviously SportPesa's priority to return as it is in Kenya that the company grew to where it is today. In recent days, SportPesa has terminated two global sponsorships and forced out of one.
SportPesa was forced to end its partnership with the Ireland National Team after the country's federation barred sponsorships from gaming firms. A week after that, the company also ended it's sponsorship partnerships with Everton FC and Racing Point Formula 1 team.
Even though the company misses Kenya and the money it was making here, it is highly unlikely that they may return. Reports suggest that SportPesa could have been intentionally frustrated to leave and create a market space for specific b*****g companies.
Rumours suggest that Mozzartbet, which was one of the first companies to get their licenses back, was being pushed by the government to take over SportPesa's spot in the market. However, no b*****g firm has really stood up to claim the spot as Betway, Betika and Odibets continuously scramble for gamblers available.
This might be the reason why the b*****g company was denied its license but others were granted. SportPesa had been cleared by the Kenya Revenue Authority (KRA) but denied a license, hence a chance to continue operating in Kenya.
In a heated argument with lawyer Donald Kipkorir, Karauri said that SportPesa's absence only means that Kenyans are using international b*****g companies to gamble and all the revenue is going abroad. The SportPesa boss noted that his company ensured Kenyans did not bet on foreign platforms.
It is clear that SportPesa's business is not doing well ever since they left the country. The company's main goal right now is returning to Kenya and hopefully, get things back to how they were before they left.
Having applied for a new license, it is only a matter of time before Kenyans know whether or not SportPesa will return to the country. However, with the new regulations, SportPesa might come back to compete with the rest and not dominate like they used to.