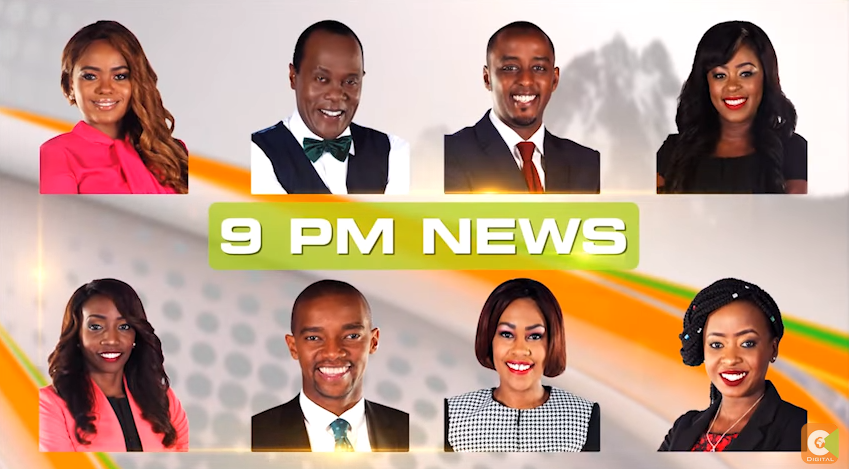 Citizen TV has fired another shot in the intensifying battle for audiences by releasing another promo to unveil its array of stars who are set to anchor prime time English news. The teaser sees its new look 9pm line up analogise the story of the change in the Roman Empire following the assassination of Julius Caesar in 44 BC.
The change of power is comparable with the recent shift at the media house that has seen personnel poached from rival TV stations to form a dream team. The promo video also sees the Royal Media Services affiliated TV station carry the tone of power and might, implying that their new look all-star team is set to change the prime time news media landscape in the country forever.
In the teaser are new faces Yvonne Okwara and Victoria Rubadiri alongside regulars Hussein Mohammed, Anne Kiguta and Lilian Muli.
RELATED: NTV'S REPLY TO CITIZEN TV'S ALL-STAR TEAM
Jeff Koinange also features prominently, while Jacquie Maribe seems to be paired with Waihiga Mwaura, the former sports bradcaster who had moved to the station's Citizen Extra mid-morning show in the run up to last year's electioneering period.
A post on the Citizen TV website confirmed that Maribe will indeed be partnered with Mwaura. The article also reported that former KTN news anchor Yvonne Okwara will pair up with Jeff Koinange in bringing the day's news.
The promotional video comes a day after the Royal Media Services affiliated TV station unveiled its new look 7pm Swahili newscast lineup. A number of new faces featured in the Citizen Nipashe teaser, with Jamilla Mohammed, Mashirima Kapombe, Nimrod Taabu and Rashid Abdalla joining Swaleh Mdoe, Lulu Hassan and Mwanahamisi Hamadi.
Related : WHO WILL BE KISWAHILI KING ON KENYAN TV?
The Citizen Nipashe team is set to see Abdalla and Lulu work together and potentially make history as Kenya's first ever married couple to co-anchor a news bulletin.