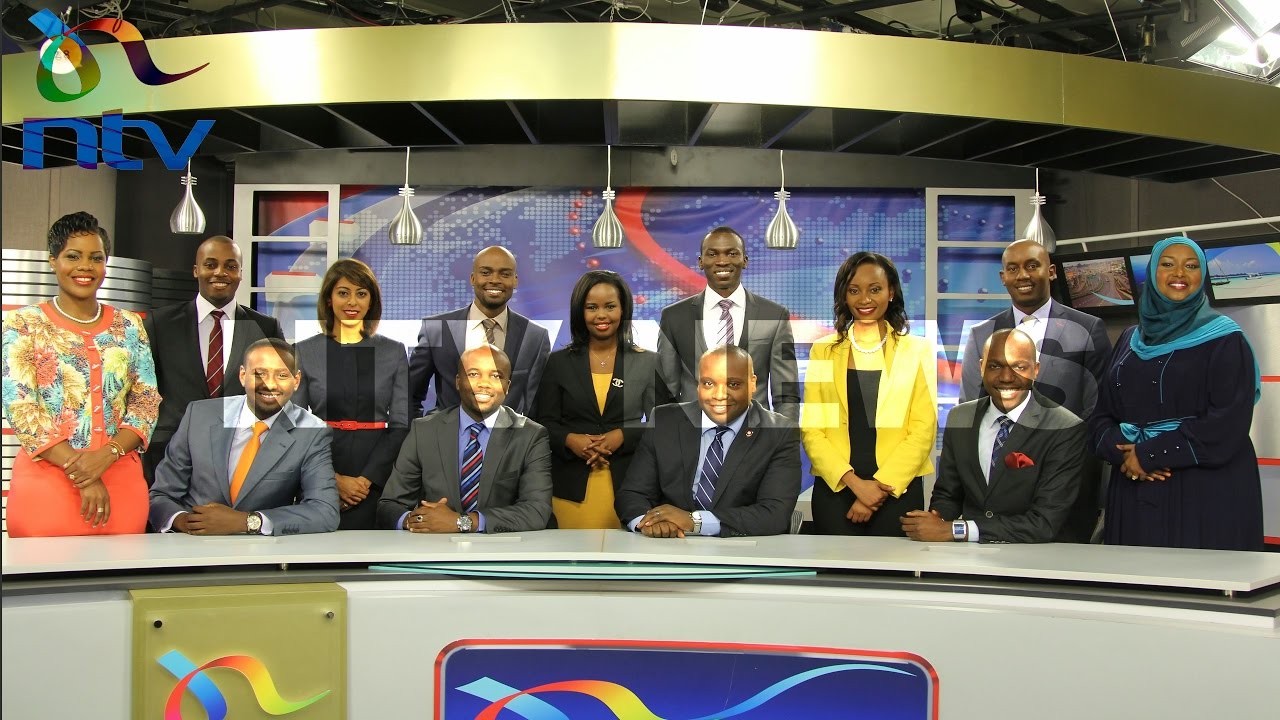 Nation Media Group has adopted a less expensive way of rebuilding a new team for NTV, its flagship television station, which has been hit by staff exits over the past few months. The station is recruiting low-profile TV journalists and anchors hoping to retain and build them into TV stars and celebrities who can sway audience.
The strategy is expected to kill two, or even three, birds with one stone. First, going for emerging talent is cheaper than poaching stars. Second, such employees eventually build stronger loyalty to the company. Third, given their limited experience and exposure, they come with less baggage and ego as well as preconceived mindsets.
Over the past few weeks, NTV has been interviewing and signing up anchors/reporters from smaller TV stations for both English and Swahili programmes. It's also been picking journalists who can both anchor and report to avoid a situation where some journalists just earning a living by only reading news.
Now NTV has a line-up that it believes will drive its recovery from recent hiccups. The line-up, which will be unveiled after the World Cup, is a mix of familiar and not-so-prominent faces.
The new Swahili anchors/reporters include Kaltum Juma, Swaleh Salim, Nuru Abdulaziz and Doreen Gatwiri.  On the other hand, the new English anchors/reporters are Zainab Ali, and Olive Burrows. Dennis Okari, who has been investigative reporter will double as an anchor as well.
Read also: Citizen TV's Swaleh Mdoe for top KBC job?
Kaltun Jama, who was poached from KBC, is a possible replacement for Jamila Mohammed who left NTV for Citizen TV. She left KBC only two months after she had been promoted to a Swahili anchor after working as a reporter for two years. Before joining KBC TV, Ms. Kaltun worked for a Coast based radio station, Radio Salaam.
Swaleh Salim joins NTV from Citizen TV, where he was Swahili anchor and host. He left the station recently under a cloud of accusations relating to unethical relations with Nairobi Governor Mike Sonko. Nuru Abdulaziz was poached from Ebru TV, where she anchored Swahili news, while Doreen Gatwiri is a former Ebru Swahili anchor who had taken a break from the screen.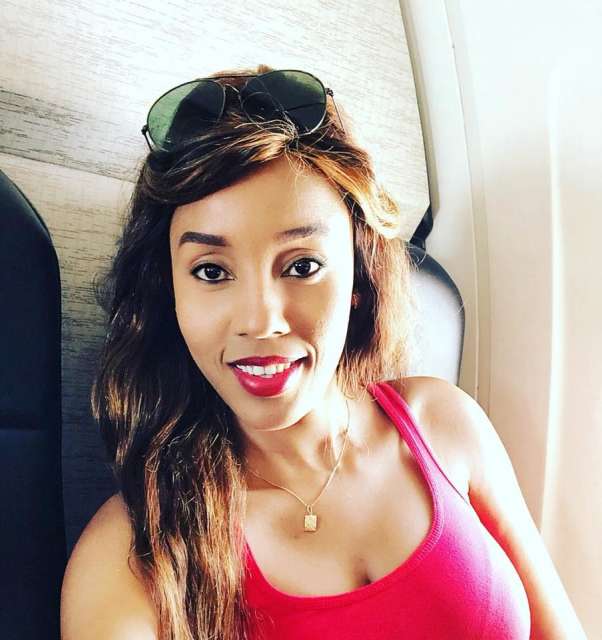 Zainab, who rose to fame after participating in KTN's "The Presenter" competition season Two, is a graduate of Kenya Institute of Mass Communication (KIMC). She had worked with Ebru TV for the past two years.
Okari is an NTV veteran who has been given more responsibilities, while Olive Burrow joined recently from Capital FM.
Related: The top TV and radio stations in Kenya
The new team, which has also been boosted by the entry of Willis Raburu from Citizen TV, is expected to plug into the skeleton staff left after an exodus touched off by the exit of Linus Kaikai, who was NTV general manager.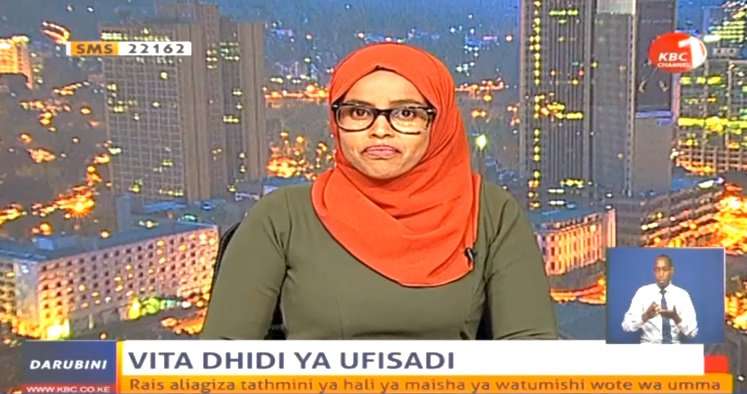 Kaikai has since been appointed strategy and innovation director at Royal Media Services and has enticed a number of senior NTV journalists to his side, including editor Pamela Asigi, news anchor/reporte Victoria Rubadiri Kiswahili anchors Jamilah Mohamed, Rashid Abdallah and Nimrod Taabu as well as beat reporter Enock Sikolia.
NTV is ranked fourth popular station in Kenya after Citizen, KTN and KTN News, according to GeoPoll survey of the fourth quarter of 2017.
The poll showed that Citizen TV is the first in audience share with 27% followed by KTN and KTN News with 13% and 12% shares respectively. NTV achieves the 4th rank with an audience share of 11%.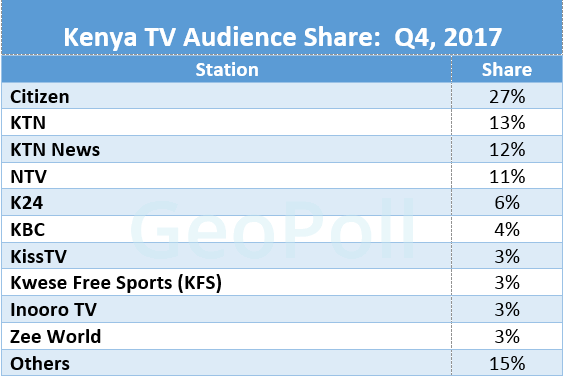 The sudden and massive exit of journalists have hurt NTV's brand in the market. The management hopes that with a new team, the TV station can restore its brand status riding on the current exclusive World Cup free to air broadcast rights.
Citizen TV recently unveiled its line-up of TV presenters comprising mostly of new faces poached from NTV and KTN.