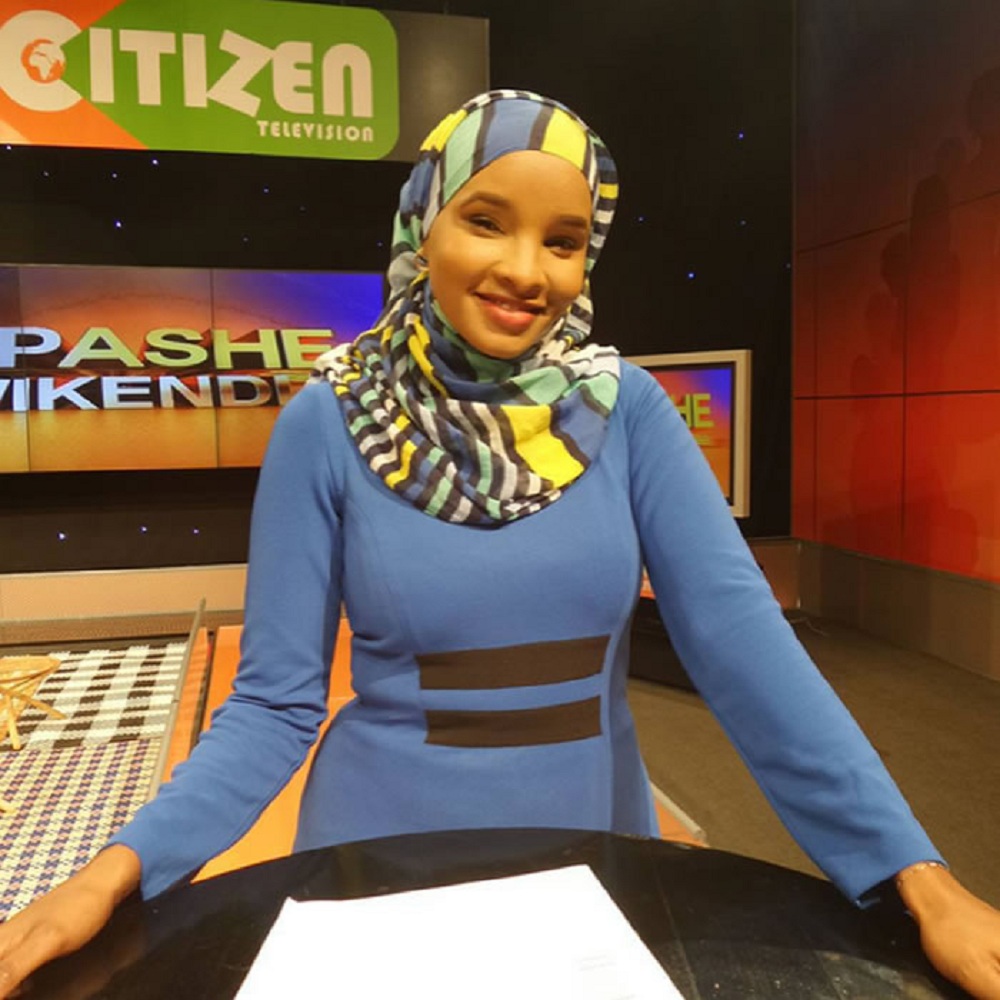 Radio Citizen and Citizen TV were the top stations in Kenya in the period between October and December 2017, according to the latest Geopoll Media Measurement Report.
According to the report of the survey for Q4, radio listeners in Kenya tend to spend most of their time listening to Radio Citizen throughout the day. It attains its peak of audience between 4-6pm with an average of 5.3.
Radio Maisha is the second in ratings throughout the day. There is a stiff competition for the 3rd position in ratings between Jambo, Inooro which is vernacular radio station and Kiss FM. Kiss FM being an English station continues to perform among the top 5 competing with Kiswahili stations that have traditionally dominated.
GeoPoll also took into account the average share for Q4 2017.  It shows that Radio Citizen still achieves the 1st share with 15% followed by Radio Maisha with an audience share of 12%. Jambo and Kiss FM split their audience share of 7% in Q4, 2017.
People listening to other stations outside the top 10, which broadcast across the country at a regional level, account for the remaining 38% share.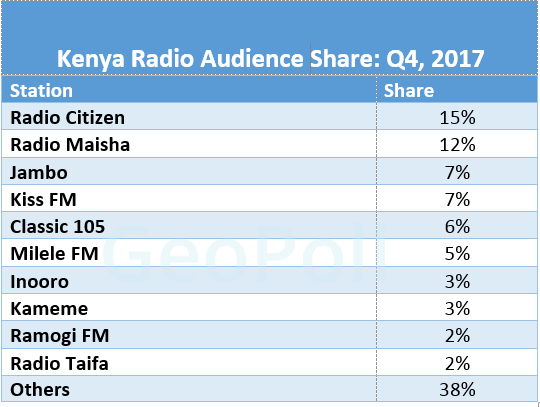 In the TV segment, the report says Citizen TV has the most viewership during peak hours having its peak being spotted around 9PM which is the news hour with an average of 9.2. There is a stiff competition between KTN and NTV for the 2nd position in ratings.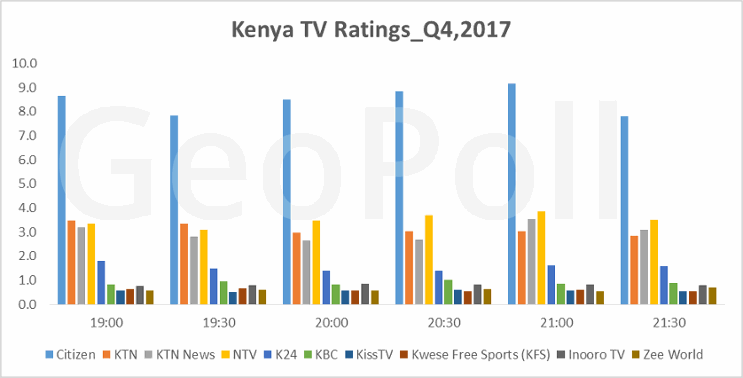 GeoPoll also examined average share across the entire day during Q4, 2017.
Citizen TV is ranked the 1st in audience share with 27% followed by KTN and KTN News with 13% and 12% shares respectively. NTV achieves the 4th rank with an audience share of 11%.