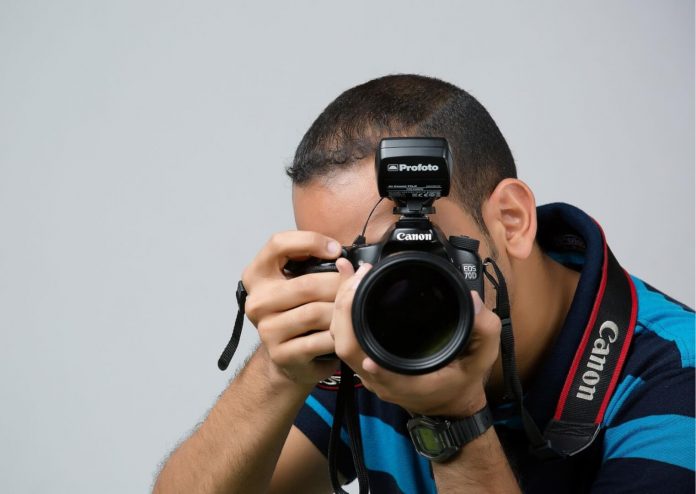 Photographers across the African continent have a new platform where they will be able to monetize their skills and take ownership of their visual storytelling in the region. Africa has over the years lacked authoritative imagery at the international stock community due to lack of a proper platform where local talent can be showcased.
Addressing Kenyan photographers during the launch of Foto Africa in Nairobi, Rahul Shah, the director, said there was a need to equip the African photography community by showcasing African industries, people, social lives, cultures, food, and architecture with dignity, arguing that such an initiative would reverberate into a more truthful picture of the region on a global scale.
"We want to call upon photographers to upload as many quality images as possible on the platform which will create a pool for the potential market. You need to snap a photo with an African context and upload it on www.fotoafrica.co.ke using keywords and captions. We intend to hit the market early next year and this gives photographers sufficient time to upload African-themed images for marketing", Shah explained.
He said creatives, entrepreneurs and organizations will be able to search and buy the foto license from the platform once they are interested in a particular foto and the owner of such an image will be able to earn 40 percent commission every time their image is bought.
The Foto Africa boss said the initiative will offer a variety of quality images for customers to purchase the license that allows them to download the image of their choice for their own use. Globally similar concepts are provided by Shutterstock which provides stock photography, footage and music.
"This platform provides endless possibilities as photos can be used on websites, social media, digital videos, business decks, newspapers, books, adverts, marketing campaigns and menus providing photographers with a huge market opportunity for their merchandise," he explained.
The site is designed in a manner that each time someone downloads an image; the owner earns royalties which are fixed at 40 percent of the price of the individual photo downloaded in each specific photo pack. However, the royalties may vary in value but the opportunities to earn extra income as a professional photographer are unlimited.
The platform intends to tap into large number of university and middle college students who are keen to earn extra income while pursuing their professional studies to supplement their daily basic needs.
Shah said proper guidelines and rules on uploading of photos will be applied where the firm will offer constant training on various steps needed on image posting.
"You will have to make sure that your fotos have the right model, property releases, and that they don't show noticeable brands, logos, tech or products, and, most importantly, that they fit African ethos!" he explained.
Read: Mwai Kibaki Convention Centre: MKU Unveils New Gem [PHOTOS]
>>> Ksh700K Up for Grabs in Safal Group's Eye in the Wild Photography Competition