Nation Media Group (NMG) Executive Editor Mutuma Mathiu raised eyebrows after taking to Facebook on Monday to appeal for story ideas from his 3,051 followers. In the appeal, Mathiu asked them to bring to his attention anything they care deeply about or want to bring to the attention of the Daily Nation.
"I need good story ideas. Can you help me out? Inbox me tips, don't broadcast for jackals to steal. Also, if there is an issue you care deeply about and want to bring to the attention of the Daily Nation, I am your guy. Please inbox me," he wrote.
While he received an avalanche of tips on stories he should follow,  social justice activist Mutemi wa Kiama could not help remind him that NMG chairman Wilfred Kiboro recently put on a brave face at the company's investors briefing that the media house would not be shaken by the exit of senior staff and columnists and that the developments had not affected circulation figures.
"The Nation brand is not dependent on individual columnists and journalists. We have already started replacing them and it is always a good thing to refresh," Mr Kiboro said, adding NMG is contributing to the growth of the media industry since former staffers are to be found in all newsrooms.
Kiboro was referring the mass resignation of eight independent columnists who accused the media house of censuring their work and those of its journalists as well as the recent restructuring and poaching by Royal Media Services that have seen the exit of top journalists from the twin towers.
However, Mutuma's appeal is unlikely to be mainly the result of a dearth of content at NMG but rather an effort at gauging the public perception of its products and also getting a feel of the issues readers want tackled by the media house.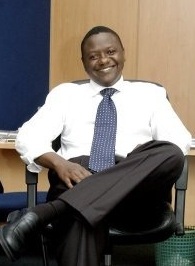 NMG has in recent years received a lot of negative publicity for its apparent pro-regime editorial posture that has earned it criticism from various actors, including top Opposition leaders. Some have openly declared they were boycotting its products. This could be the tag Mutuma could be out to overturn by directly engaging with readers and getting them to play a role in its editorial work.
A similar scenario obtained in 2008 when then CEO Linus Gitahi was forced to travel to Kisumu to talk to vendors who had declined to display its newspapers. NMG was at the time seen to have leaned towards the incumbent President, Mwai Kibaki, who was facing a stiff challenge from Raila Odinga. A dispute over who actually won the 2007 contest sparked inter-ethnic violence.
Nevertheless, Mutuma must have received quite a number of tips in his inbox if those publicly displayed are anything to go by.
"Thank you great people for your many, many ideas. I have some real gems here. If you come across something else, please send it to me. We will do the stories you think are stories, not just the ones we think are stories. Asante," he wrote late Tuesday.
The ideas publicly articulated ranged from the the need to probing the MP Shah Hospital saga to shedding light on official assertions that Ndakaini dam is yet to fill up despite the heavy rains pounding the country.
Regardless of the motive, social media has proved to be a critical source of story ideas even for mainstream journalists. It is here that eyewitness journalists, whistle blowers and activists converge to deliver news unhindered and in the process circuiting mainstream media self-censorship and corruption.