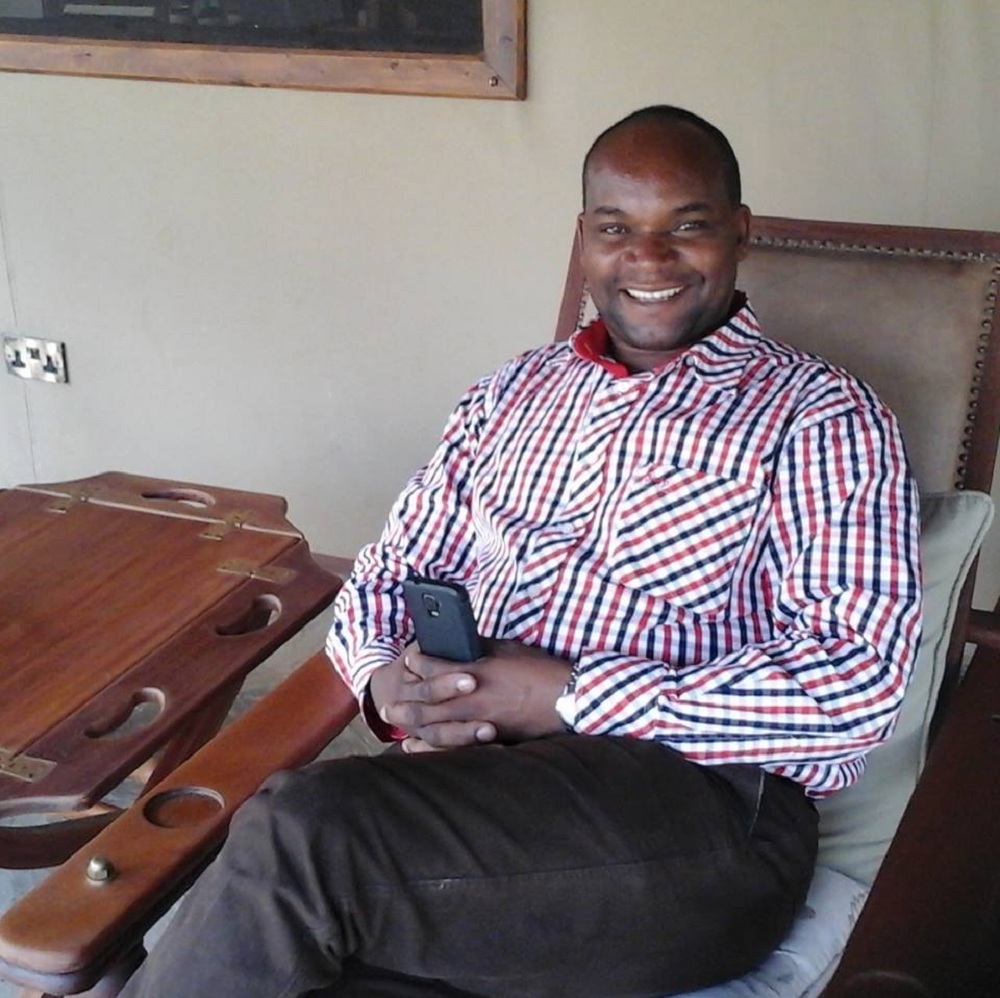 A short video posted online showing Kirinyaga Deputy Governor Peter Ndambiri in a compromising situation with a woman alleged to be someone's wife in a "cheap" lodging has sparked mixed views even as police denied knowledge of the incident.
Some, among them, Gatundu South MP Moses Kuria has said the video is the work of extortionists who have been on the roam especially in Kiambu county and urged Ndambiri to report to police.
"I always say it is nonsensical to pay anyone so as not to give a story to the media. That breeds extortion and encourages criminal networks to thrive. It is a pity that the Kirinyaga DG did not immediately report such extortionists to the police. If it were me I would simply have paid them off not with money but with the middle finger. These cartels are rampant especially in Kiambu county. I still urge him to report to the police. It is the right thing to do," Kuria wrote on social media.
Kenya Film Classifications Board CEO Ezekiel Mutua also came to the deputy governor's defence as he urged Inspector General of Police Joseph Boinnet and Director of Public Prosecutions Noordin Haji to investigate and bring the culprits to book.
"There can be no justification for invading the privacy of two consenting adults and harassing them in the manner in the alleged Kirinyanga County DG video. It's barbaric, outrageous and a violation of human rights. In my view, the invasion of privacy and primitive harassment of a couple in private, whatever their sin or crime, is the evidence of how low we have sunk as a society. If the video doing rounds is true, then this is a major blot to the Devolution Conference 2018 and a slur on the people of the great county of Kakamega. The goons and the owner of the hotel should be arrested and taken to court. Why and how did the goons access the privacy of a hotel room of a client and film them naked, whatever grievances they might have against them?" he wrote on Facebook.
"What if they were robbers or hired killers? This is no laughing matter but I dare say that the filming was illegal as KFCB had not issued a permit for the same. This is not a light matter. It's not an issue of immorality. It's a crime akin to terrorism. It's the worst form of violation a human being can go through. I shudder to imagine the mental anguish caused to the couple and all those associated with them. The DPP should intervene. The IG must act. This is totally unacceptable!"
"Right to privacy is guaranteed by the Constitution. This idea of recording people naked and posting them is immoral and unacceptable! It hurts innocent children and shuts their sense of security for life. How do you record and publish the nudity of your own wife in such a situation of total helplessness and weakness! No one is infallible," Homa Bay MP Peter Kaluma weighed in.
However, others said Ndambiri brought it upon himself, saying if he remained faithful to himself the exposure and assault would not have befallen him.
"Had the man been faithful to his wife, he wouldn't have fallen into the said 'trap'," wrote journalist Bernice Mbugua winning support from fellow women amid varied responses.
Police have said no one, including Ndambiri, has reported the matter to authorities. "The video and the statement circulating in sections of the social media on the same issue is strange to the Police. Investigations are underway to arrest the author and present him/her before court," read a tweet on the National Police Service handle.
There are contradictory reports on the woman's true identity with some claiming she is a con woman who ones extorted Ksh 1.2 million from her herbalist after taken nude photos of him in her house and then threatening to expose him.
"Could it have been that the Kirinyaga Deputy Governor was set up into a well choreographed trap? Apparently, according to those in the know, the lady is not married. If true, leads to the question as to who & how those men found them all the way in Kakamega," tweeted @Kenya West©.
According to other accounts, she is a regular along Thika Road and has previously staged similar set-ups targeting celebrities from Central Kenya. The video has been the butt of jokes on social media since it went viral on Tuesday.