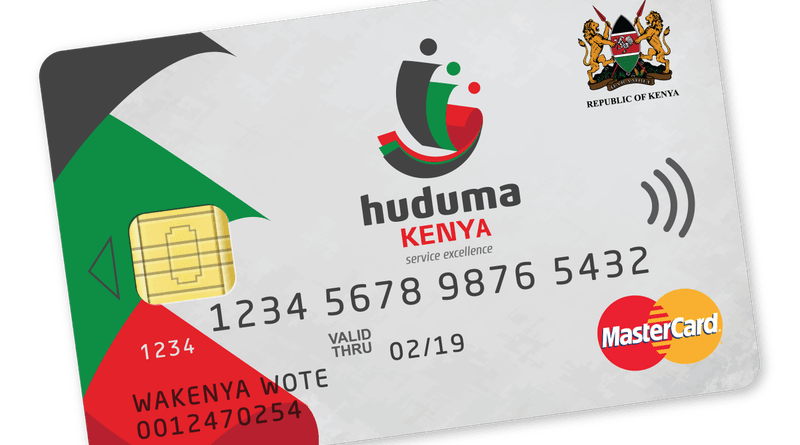 Drama unfolded at Motobo village on the outskirts of Kericho town after a woman said to be 120 years old, arguably Kenya's oldest person, declined to register for Huduma Namba and turned away registration officials. The centenarian, identified as Sarah Maina, rejected the efforts by the clerks to register her saying the Huduma Namba was no longer useful to her.
Mrs Maina took a swipe at the government of President Uhuru Kenyatta saying it had failed to assist her in restoring her eyesight and the limp in her legs and wondered why she was now being 'forced' to register for the number.
She said the same government had failed to enlist her in the older persons cash transfer programme and added her pleas to be included in the social safety net scheme had fallen on deaf ears.
[ READ ALSO: Relax – this is why you don't need Huduma Namba ]
Attempts by the registration clerks to convince her to be registered hit a snag as the centenarian asked her grandchildren who were taking care of her to take her inside her hut.
However, Motobo sub-location assistant chief Scandy Korir said she would try to intervene and have the granny register later.
On Thursday, retired President Daniel arap Moi registered for his Huduma Namba at his home at Kabarnet Gardens, Nairobi, while former Vice President Moody Awori also got enlisted at his home in Nairobi. ICT Cabinet Secretary Joe Mucheru witnessed the registration of Mr Moi, the 94-year-old former head of state who ruled Kenya between 1978 and 2002.
[ SEE ALSO: House girl bewitches child over delayed Sh650 salary ]
The mass registration, which was to end on May 17th, was extended by President Uhuru Kenyatta for one week. Huduma Namba registration will therefore effectively close on Saturday, May 25, at 6pm.
"I have observed with concern the long queues formed during these final days of the exercise in different parts of the country. It brings to the fore an ingrained last-minute rush habit that holds us back," said President Kenyatta.
Since 2005 the Government of Kenya (GoK) has initiated registration of persons in the country using a harmonized approach to address duplication of efforts and to cut costs in registration processes. This started with consolidation of data from primary population registration agencies.
The Government initiated the National Integrated Identity Management System (NIIMS) programme which, according to government, seeks create and manage a central master population database which will be the 'single source of truth' on a person's identity. The database will contain information of all Kenyan citizens and foreign nationals residing in Kenya and will serve as a reference point for ease of service delivery to the people of Kenya.
[ NEXT: Coffin maker who laughs all the way to the bank ]