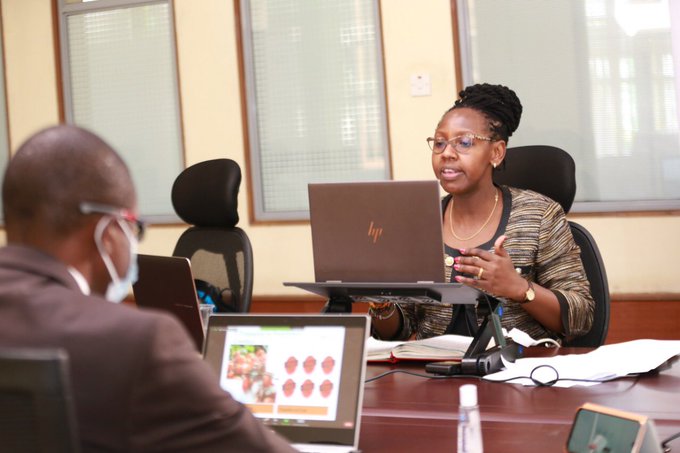 Thirty-eight (38)% of the buyer power abuse cases investigated by the Competition Authority of Kenya(CAK) in the financial year ended June 2020 were from the insurance sector, an indicator of the difficulty of conducting business within the sector that Is also being rocked by price undercutting.
This was revealed on the first day of the CAK's 7th Annual Competition Law & Policy Training Workshop on Tuesday which was held virtually. It was also revealed that the retail sector constituted 28% of the caseload.
CAK's workshop comes at a time when Tuskys, one of the biggest Supermarket brands in the country is struggling and unable to request supplies after defaulting on payments. CAK through its Buyer Power Department has ordered the retailer not to pay its directors a cent until it pays its dues to the entities it is indebted to.
Speaking during the event, Arnold Okanga, a Principal Officer in the Buyer Power Department also revealed the most common abuse of buyer power conduct investigated in the reporting period was delayed payments (66%) followed by unilateral termination of contracts (15%) & unjust return of goods (10%).
He described that abuse of buyer power positions may negatively affect suppliers in the upstream market and consumers in the downstream market, with buyers accruing the welfare benefits of trade.
He further observed that the ideal scenario is where suppliers and buyers make normal profits while consumers maximize the welfare benefits of the supplier-buyer trade relationship.
CAK tightened its Buyer Power Abuse Regulations in 2018 after the collapse of Nakumatt which sunk with Ksh38 billion worth of suplier money although creditors are still pursuing the director's personal property to recover their money while Atul Shah's attempts to stop the creditors from circling through the courts have flopped.
CAK's Buyer Power Manager Priscilla Njako explained amendments made to the Competition Act in January 2020 now require that contracts between buyers & suppliers should, at a minimum, include terms of payment, payment dates, interest payable, contract termination conditions & mechanism for dispute resolution
Further, administrative sanctions imposed on companies found culpable of abusing their buyer power include the authority issuing cease and desist orders & imposing a financial penalty of up to 10% of the buyer's annual gross turnover of the preceding year.
Criminal sanctions include imprisonment of culpable parties to a term not exceeding five years or fine not exceeding Ksh10 Million
Practices that could constitute abuse of buyer power include the transfer of commercial risk & costs, delisting, delayed payments, refusing to take delivery of goods, and bidding up prices.