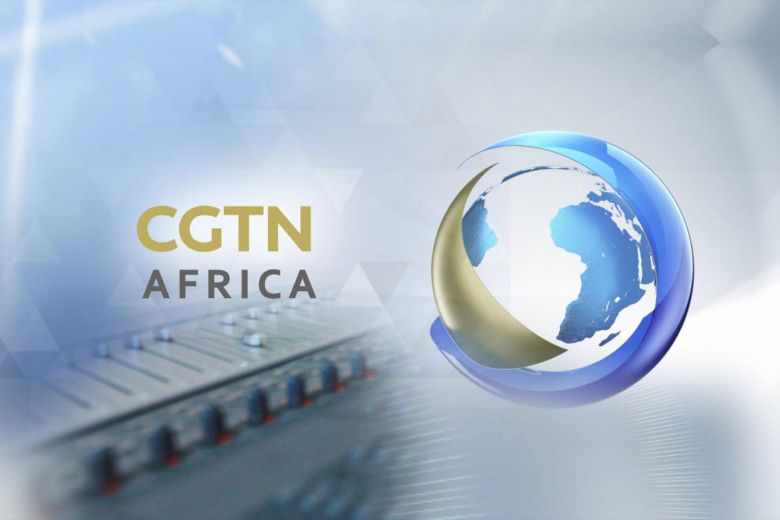 Kenyan police have had to apologise to the China Global Television Network (CGTN) for carrying out a raid at its bureau in Nairobi where several journalists and staff of the English channel Chinese media outlet were arrested.
Police said the raid was founded on false information.
International media agency Reuters on September 6 quoted Police spokesperson Charles Owino as saying, "The raid on the Chinese state-owned broadcaster was based on false information… We sincerely apologise for the mishap… Those detained were released later."
On Wednesday September 5, Police raided CGTN in what was alleged as a sting operation targeting immigration offenders. Foreign staff suspected of not having work permits were among those detained. 
The raid by the plain clothes officers caught workers unaware leading to protests of harassment. The officers appeared to known their targets. Those arrested where taken to the Directorate of Criminal Investigations (DCI) offices. They were later released.
Armed Police officers, about a dozen, with automatic weapons, have raided the China Global Television Network Africa HQ in Nairobi, rounding up staff members and demanding identity/alien cards and work permits from mostly expatriates working here. They did not ID themselves.

— Saddique Shaban (@SaddiqueShaban) September 5, 2018
Reuters goes ahead to report that Chinese Foreign Ministry spokeswoman Hua Chunying confirmed the raid during a news briefing in Beijing. According to Ms. Hua, several Chinese reporters and other staff members were arrested during the raid.
READ : NAIROBI GIRLS TALK ABOUT SEX AND SPONSOR CULTURE
She also confirmed that the Chinese embassy immediately complained to the Kenyan government and all the personnel were released on the same day.
"The Kenyan side has already apologised to the Chinese side about the improper law enforcement, and promised they will constrain the actions of police at the grassroots … and prevent such incidents from happening again," Ms. Hua said.
China also said it believed the raid was part of a crack down on illegal immigration and was not aimed or limited to Chinese citizens.
China aid
In recent months, Interior Cabinet Secretary Fred Matiang'i has intensified the war on immigration offenders by ordering the deportation of foreigners working in the country without proper documentation. The move has also seen immigration staff fired.
These incidents come days after President Uhuru Kenyatta attended a summit in Beijing where China President Xi Jinping pledged a Ksh6 trillion financial package to Africa.
Kenya currently owes China Ksh534 billion. In total, the country owes Ksh5.1 trillion to local and international creditors.
The CGTN incident also happens within the same cycle of a Chinese national being arrested and deported following racist slurs against Kenyans.
SEE ALSO : BIG FOUR HACKATHON TARGETS YOUNG TECHIES
The man, who sells motorbikes along the Eastern bypass, referred to Kenyans as "monkeys" and his sentiments were captured in a video that did the rounds on social media.