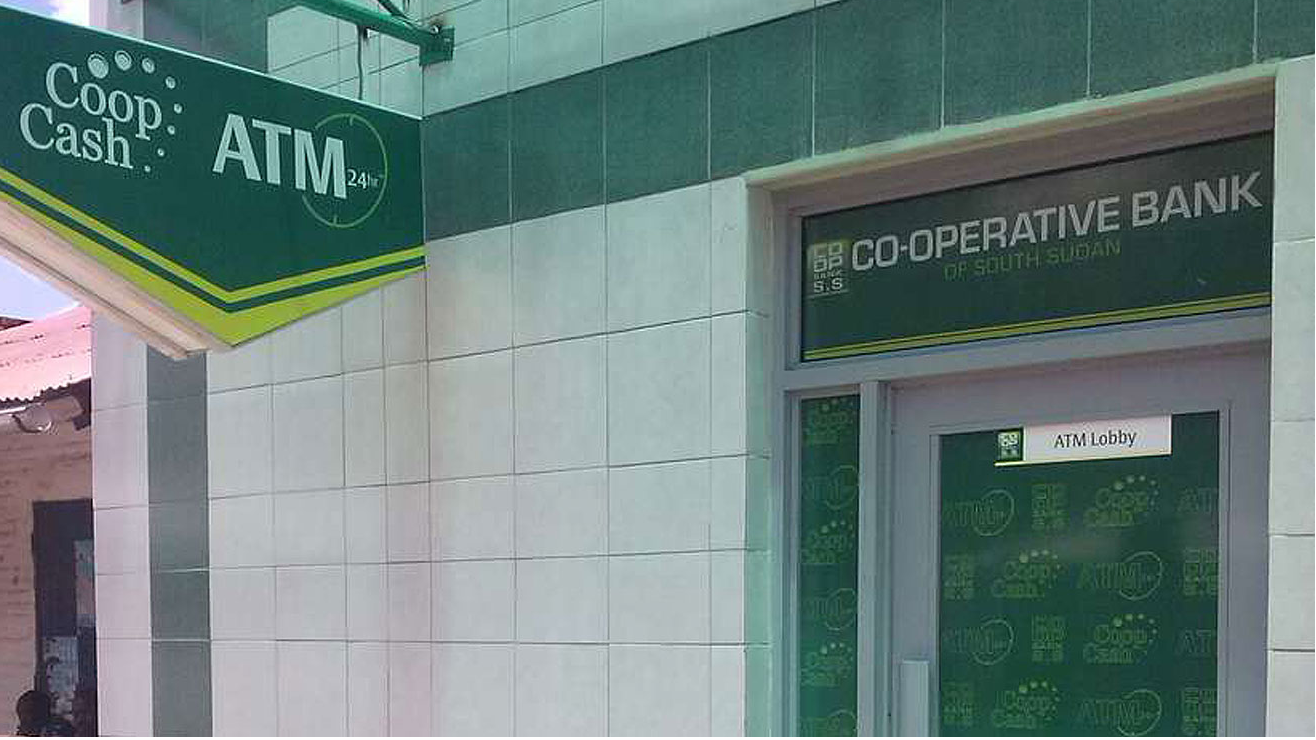 Co-operative Bank was the most actively traded counter at the Nairobi Securities Exchange (NSE) on Monday, 21st September 2020, moving a total of 1.99 million shares at a price of Ksh11.90, a slight decline from the previous Ksh12.00, repacing Safaricom as the most dominant counter at the bourse.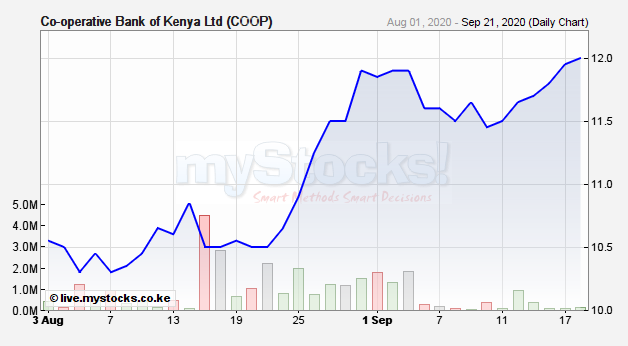 The counter has been inspired largely by the successful conclusion of its acquisition of Jamii Bora Bank, which it has renamed Kingdom Bank. Also, banks are among few counters that recorded positive growth in profitability for the half-year ending June 2020 and investors are moving in to cash in on expected dividend payouts.
Other counters that also overtook Safaricom were KCB and Equity Group, taking the first three top movers at the bourse. KCB moved a total of 1.57 million shares at a price of Ksh38.00 with foreign investors dominating this counter, resulting in a turnover of Ksh59.52 million.
Equity Group was the third most active counter with its activities attracting foreign investors, who accounted for 95.9% of overall activity on this stock, resulting in a turnover of Ksh54.55 million.
Safaricom, traditionally the most traded counter at the NSE ceded the position and moved Ksh42.62 million worth of shares at the price of KSh 29.90.
Total equity turnover at the bourse halved to Ksh203.44 million on a volume of 8.40 million shares, down from Ksh453 million recorded at the end of Friday 18th September, 2020.
In its typical pendulum-like swings, turnover at the NSE hit another low today. However, dealers expect activity to pick up as the week advances.
The top gainer at the bourse was Nation Media Group whose share price rose 9.84% to KSh 17.30. Its share price climbed 8.57% from Ksh 15.75 to Ksh 17.10, recording a turnover of Ksh 116,390 on a volume of 6,800 shares.
Other top gainers included Stanlib Fahari Income REIT whose share price appreciated 9.16% to Ksh 5.48, Crown Paints which was up 9.13% to Ksh 49.00, Nairobi Business Ventures which appreciated 8.83% to Ksh 0.65 and Home Afrika whose share price edged up 7.14% to Ksh 0.45.
The biggest loser was liquor maker East African Breweries Limited, which moved a million shares at a price of Ksh160.50, a fall of 4.46%. It was followed by Eveready which was down 4.04% to 95cents, Bamburi Cement whose price fell 3.80% to KsSh 24.05, Standard Chartered Bank which was trading at Ksh 160.00 from the previous 164.50, a 2.74% decline and Sanlam Kenya whose price declined 2.44% to Ksh 12.00 on a volume of 3,400 and a turnover of Ksh 40,875.
The NSE All-Share Index rose to 140.24 from the previous 139.80, the NSE 25 Share Index was up 3,238.77 from the previous 3219.95 while the NSE 20 Share index climbed to 1847.41 from 1847.41 on the previous session which ended Friday 18th September 2020.