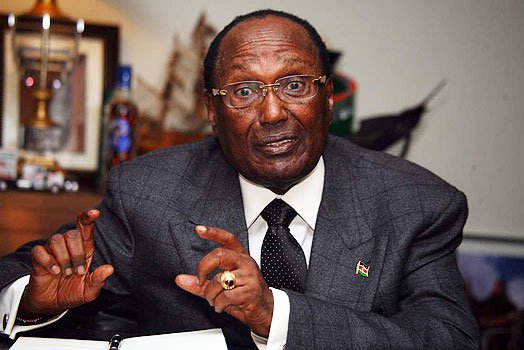 Billionaire businessman Chris Kirubi is holding up on plans to acquire additional shares in Centum Investments after earlier indicating that he would splash some Ksh2.7 billion to acquire another 20% stake in the company.
Regulatory filings show that Kirubi holds 30% stake in the company. The additional stock if acquired will propel him to a 50% stake.
The stock market has caught a cold from COVID-19 forcing different investors including Centum itself to dump stocks in different companies in favour of fixed income.
Hence, this means that an opportunity to acquire the stock for lower prices had presented itself to the deep-pocketed businessman.
Centum's stock at Ksh20.95 apiece, is trading at a 70.6 percent discount to its net asset value per share of Ksh71.3.
"I have no time limit on the share purchases," the Business Daily quoted the businessman on Thursday adding that the tycoon had no opinion on whether the stock could go up or down in the short term.
The businessman seems to have developed cold feet regarding the acquisition stating that he prefers to spread the risk instead of concentrating his wealth on one portfolio.
Kirubi moves on Centum are significant as he has staked a huge chunk of his wealth on the company. His holding in the investment firm was valued at highs of Ksh12 billion in 2015. His stake is currently valued at just Ksh4.1 billion.
In the two years to August 2015, he bought a 4.9 percent stake in Centum at more than Ksh1 billion increasing his interest in the firm to Ksh1 billion.
Mr. Kirubi has previously said he would only sell his shares at a price of more than Ksh100 apiece, implying that the prevailing market price represents a major undervaluation of the firm's worth.
Centum just like all other listed firms has taken a beating from the prolonged bear market that was exacerbated by the COVID-19 pandemic.
Its share price had rallied to highs of Ksh78 in September 2014 on the back of the bull run that prevailed at that time boosted by news that it had won the contract to build a $2 billion (Ksh216 billion) coal-fired power plant in Lamu.
Plans to actualize the power plant don't seem like they will take off anytime soon after facing resistance from environmentalists via court cases.
Centum plans to use a mix of higher dividend payouts and share buybacks to force the share price upwards.