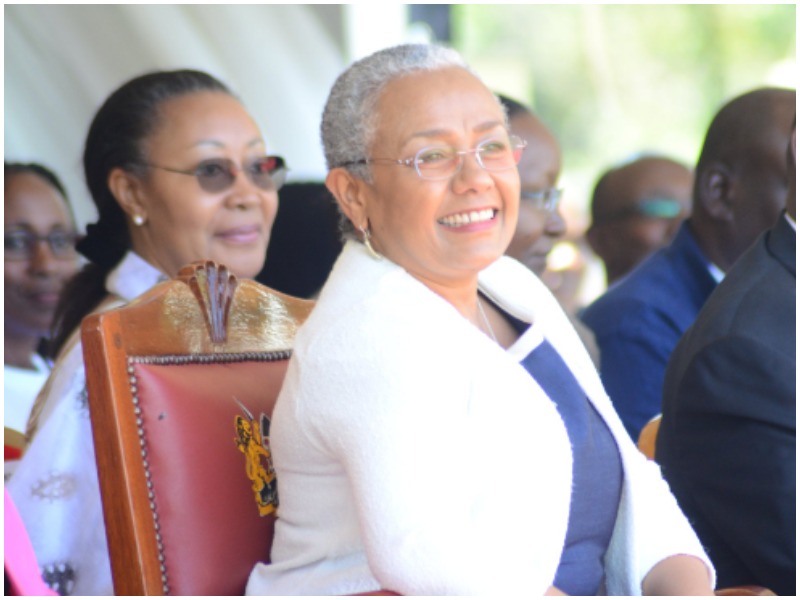 Airtel Kenya has donated Ksh2.6 million towards the facilitation of fistula repair surgeries that will be conducted in Narok County through the Beyond Zero Campaign of First Lady Margaret Kenyatta.
The telco company said the partnership is geared towards supporting the First Lady's initiative toward achieving universal health coverage in the country.
Airtel Kenya Managing Director Prasanta Das Sarma said the company would commit towards partnering with initiatives aimed at empowering the community.
The Airtel Kenya CEO said, "At Airtel, we uphold a belief in shared responsibility to the society … we commit to continue partnering with like-minded individuals and organizations that continue to invest heavily in community capacity building that will empower, enable and unlock the potential of many to succeed and create wealth."
The specialized services that will be offered at the #BeyondZeroMedicalSafari are fistula repair surgeries, cancer screening, eye care for the elderly as well as orthopaedic clinic and screening for heart diseases in children. #TheAirtelSpirit @BeyondZeroKenya pic.twitter.com/uK8V1Kcmim

— Airtel Kenya (@AIRTEL_KE) September 12, 2018
Mrs. Kenyatta's Beyond Zero Campaign kicked off on September 12 at the Narok Stadium seeking to cater to women and girls who require treatment for obstetric fistula.
Through the Presidential Strategic Communications Unit (PSCU), the First Lady's office said that Beyond Zero will also involve registration and assessment of children with intellectual impairment.
The government will also launch the Linda Mama NHIF programme to enroll pregnant women into the as well as cater for eye care for older persons. The initiatives are part of the Beyond Zero strategic framework 2018-2022.
READ : DEAL TO RID KENYA OF POORLY DISPOSED PLASTIC BOTTLES SIGNED
Screening of cancers as well as provision of routine services such as immunization, HIV testing and counselling will also be conducted during the campaign.
The partnership with Airtel Kenya is not the first, as Beyond Zero has in the past allowed the mobile phone operator to sponsor some of its employees to take part in the First Lady's marathon.
In 2015, Airtel Kenya also donated a mobile clinic worth Ksh10 million to the Beyond Zero Campaign.
For this year's Narok based medical safari, Airtel said it will also offer free SMS broadcasts aimed at educating communities on the causes of fistula, how to prevent it as well as where to seek medical care for the same. The communication campaign will also seek to demystify the disease in order to stop the stigmatization of the affected in the community.
READ ALSO : RURAL WOMEN TURN ONIONS AND LEMONS INTO SOAPS