[dropcap]T[/dropcap]he contribution of Kenyan journalists of Asian heritage to the fight for independence and the growth of the media industry in the country has been well chronicled in various publications.
Yet journalists from this economically strong community have been a minority in Kenyan newsrooms with most of them confined to FM radio stations targeting the community.
Those who have made it to the mainstream media in recent years include Zain Verjee, who worked for Capital FM and KTN before leaving for CNN. After a 14-year stay, she quit to former her own Africa-focused production house in April 2014.
Others are Smriti Vidyarthi, who first joined K24 before moving to NTV, and Anjlee Gadhvi, a senior K24 news anchor. However, with the stiff competition for talent that is underway in Kenya, it appears news managers and producers are taking a keen interest in this unexploited gem.
In the recent recruitment, for instance, both K24 and KTN have hired two Kenyan Asian journalists, Shiksha Arora and Maalika Kazia respectively. Arora is a former presenter at East FM while Kazia joined KTN from X FM.
The situation is much worse in the print media. This despite the fact that South Asian journalists are considered some of the best in the developing world. Kenyan Asians traditionally go to some of the best schools and universities, giving them better skills including in the languages.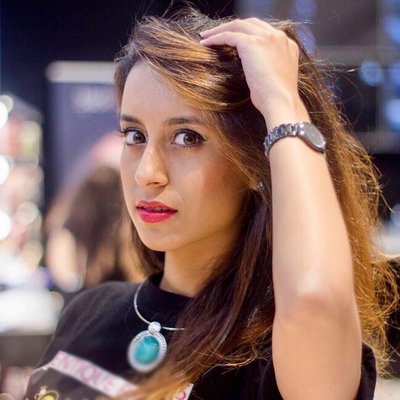 Apart from Dr Yusuf Dawood Kodwavwala's column in the Sunday Nation, the only other key player in Kenyan media has been Rasna Warah, who however quit as a Daily Nation columnist in April alongside seven others citing lack of editorial independence. The Star runs a weekly column highlighting issues touching on the Kenyan Asian community, mainly on lifestyle.
READ: FOR THIS YOUTHFUL TV STATION, OLD IS GOLD
The contribution of Asians to journalism in Kenya is best captured in Zarina Patel's 204-page book, The In-between World of Kenya's Media – South Asian Journalism, 1900-1992, which is illustrated with colourful photos and newspaper cuttings.
Some say it presents a most comprehensive picture of South Asian journalism in Kenya during the last century. In the book, Reject Online,  a monthly publication by the Media Diversity Center, a project of African Woman and Child Feature Service, Zarina writes about newspapers and periodicals as well as proprietors, editors, managers and writers from the community and their fortunes over the years.
In colonial Kenya, Indians formed the economic and administrative middle class with most of them working as merchants, skilled tradesmen, clerks, lawyers, and journalists.
Journalists and proprietors whose contribution to the evolution of journalism is highlighted in the book include legendary figures such as A.M. Jeevanjee, A.C.L. de Sousa, Manil A. Desai, Sitaram Achariar, Girdhari Lal Vidyarthi, Makhan Singh, Haroon Ahmed, D. K. Sharda, Pranlal Sheth, and Pio Gama Pinto.
Others are award winning photo journalist Mohamed Amin (1943-1996); UK-based renowned journalist, Shamlal Puri,  Kul Bhushan, former editor-in-chief of Nation, Joe Rodrigues (1931-1987), long-serving columnist, Dr Yusuf Dawood Kodwavwala and Salim Lone, the first chief editor of Viva Magazine.
Newspapers that were funded by South Asian figures – from own resources or donations – included The Democrat, Colonial Times, and Daily Chronicle, the Kenya Daily Mail.
READ: MAIN KAGENI AND MWALIMU KING'ANG'I FACE DISCIPLINARY ACTION OVER SEX TALK
In colonial Kenya, Indians formed the economic and administrative middle class with most of them working as merchants, skilled tradesmen, clerks, lawyers, and journalists. They were, however, to prove key players in the fight for racial equality and independence, including during the Mau Mau rebellion.
According to Reject Online, Vidyarthi is credited with spearheading a revolutionary brand of political journalism in the colony, under the 'Frank, Free and Fearless" motto of his Colonial Times, that provided a pivotal channel of expression for emerging freedom fighters like Jomo Kenyatta and Tom Mboya.
They could not find a similar platform in The East African Standard, now renamed The Standard, which was founded in 1902, by British investors, followed by Nation, owned by His Highness the Aga Khan, in 1960.