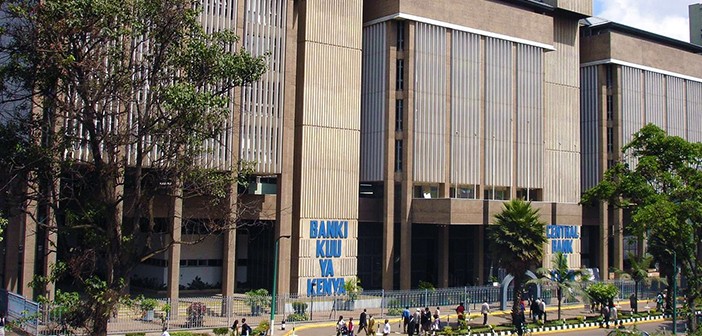 The Central Bank of Kenya has fined five banks which were involved in the National Youth Service (NYS) scandal after they were found to have illegally transacted over Ksh 3.5 billion.
In a statement, CBK said the banks were found to have been in violation of requirements stipulated under Kenya's anti-money laundering/ combating financing of terrorism laws and regulations.
It said the banks were found to be in violation of the law following failure to report large cash transactions, failure to undertake customer due diligence, lack of supporting documentation for large transactions and lapses in the reporting of Suspicious Transaction Reports to the Financial Reporting Centre.
The investigation established that Standard Chartered Bank transacted over Ksh 1.6 billion, Equity Bank (Ksh 886 million),  KCB (Ksh 639 million), Cooperative Bank (Ksh 263 million) and Diamond Trust Bank (Ksh 162 million).
As a result, the lenders been a total of Ksh 392 million for the violations. Standard Chartered Bank was fined Ksh 77.5 million, Equity Bank ( Ksh 89.5 million), KCB ( kSH 149.5 million), Cooperative Bank ( Ksh 20 million) and Diamond Trust Bank (Ksh 56 million).
CBK also said the findings have been shared with other agencies for further investigations, including assessment of criminal culpability by the Director of Criminal Investigations and the Director of Public Prosecutions.
Here is the CBK statement in full: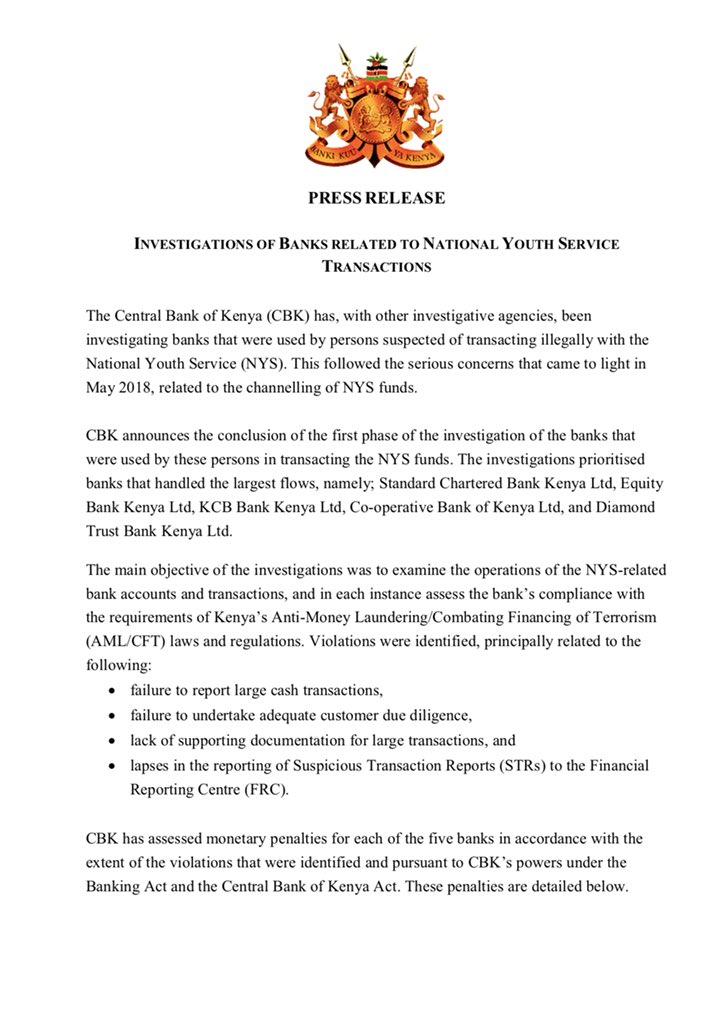 In the scandal, the second to hit the youth agency, companies that never supplied goods and services were paid using fake vouchers, a scheme that was aided by the banks.
READ: ASIANS REGAINING THEIR SPACE IN KENYAN MEDIA
In the first scam, where over Ksh 700 million was lost, Family Bank, Faulu Micro Finance Ltd and Cidian Bank – formerly K-Rep, were fined Ksh 1 million each for violating banking regulations.
Family Bank and some of its top managers were also taken to court and the case is pending after it failed to reach an out of court settlement with the prosecution in July.