This may annoy many journalists, but there are no two ways about it. journalism is among the most corrupt professions in Kenya. Journalists, in fact, to the list of easily corruptible people either out of raw greed and lack of ethics or, for some, a growing appetite for inducements due to poor pay at their stations.
Either way, Kenyan journalists, perhaps this writer included, have no strong record of declining bribes – even if it's just lunch at a five-star hotel – to write an article or to kill (suppress) one. Just ask Kamlesh Pattni, who spent millions greasing journalists' palms, trade unionists, politicians and corporate leaders who run expensive budgets to buy the hearts and minds of media people.
That's why it was heart-warming when it emerged that a local journalist actually declined a bribe, not of the usual Ksh10,000 stashed in a brown envelope, but Ksh1 million, during the 2016 Rio Olympics. The other seven of the eight Kenyan sports journalists who had travelled to cover the event were happy to pocket the $10,000 without batting an eyelid.
Mr Waihiga Mwaura, who covered the Rio Olympics for Royal Media Services (mainly Citizen TV), broke the financial scandal that remains the hallmark of the Rio games in Kenya, and testified in the corruption case in which the then Sports Cabinet Secretary Hassan Wario and National Olympics Committee of Kenya (NOCK) head Stephen Soi were sued for misappropriation of public funds. In 2019, Mr Waihiga, who is special projects editor and prime time news anchor for Citizen TV, told a Milimani court that he never received money from NOCK.
>> The Youngman Who Fitted So Well In Hussein Mohammed's Shoes
"I learnt of the list that had the Kenyan contingent to Rio. The list had featured my name. I wish to state that I carried a story on this on Citizen TV upon arrival from Rio. The story was dubbed 'Rio Fiasco'," Mr Mwaura said in his court submissions.
It was reported that the eight-person Kenyan media team was paid $10,000 (about Ksh1 million) per person for allowances. Evidence on record indicated Waihiga Mwaura, the Citizen TV journalist who won the BBC Komla Dumor Award in 2018, declined the allowance, saying his "office had taken care of his needs".
That statement drew the line between a professional journalist and the traditional Kenyan journalist who noses around less for news than bribery opportunities.
Mr Waihiga's story led to senior government officials being held accountable. Former Sports CS Hassan Wario was convicted for a Sh55 million scandal that tainted Team Kenya during the Rio Olympics in 2016.
During the Rio Olympics 2016, athletes complained about kits going missing as well as poor travel and accommodation arrangements. There were also allegations that officials took their friends at the expense of coaches. The complaints forced President Uhuru Kenyatta to call for investigations into the matter.
>> Journalists And Lawyers Can't Match Farmers In Bedroom Affairs
The anti-corruption court found Wario guilty and sentenced him to six years in prison or a fine of Ksh3.6 million. Former National Olympics Committee of Kenya head Stephen Soi committed worse sins and was hit with 17 years in jail or Ksh115 million fine.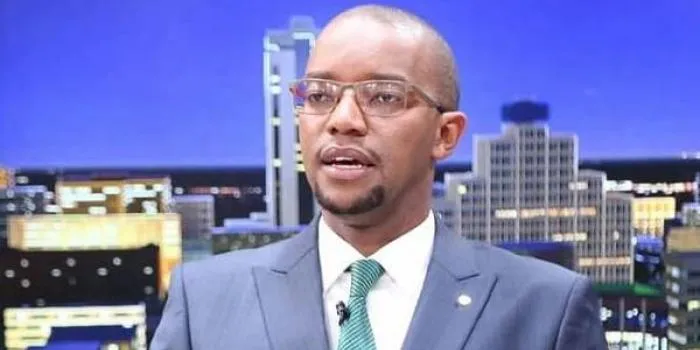 "The media is a hot bed of corruption," the Media Council of Kenya says in an editorial in its publication, The Observer. "There are believable stories that scribes are sometimes bought like goats at the Kimalel auction in Baringo County. Certain stories never see the light of day. Certain public officials and rotten companies will never be exposed because huge wands of legal tender change hands almost daily."
……………………………………..
A tale of newsroom corruption
The Observer writes about an incident that captures the corruption cartels in the newsroom. It may be a hypothetical case but truly representative of newsroom operations in Kenya.
A journalist in one of the Nairobi newsrooms recently sniffed certain shenanigans going on in an international organisation in the education sector. We can't name him or the institution for obvious reasons. Big story, he thought. He briefed his editor, who told him to go right ahead.
The scribe did his muckraking and was satisfied the rot he had dug up would shut down the organisation and land its bosses in hot soup with George Kinoti on Kiambu Road and DPP Noordin Haji.
He called up the big boss at the institution and briefed him on what he had dug up. He wanted his comment. The man broke into uproarious laughter. He did not confirm or deny the reporter's findings; did not ask him to go over to the offices to get the organisation's side of the story. He simply told the scribe that he and the media owner were buddies. The story would not go anywhere.
The journalist thought that was a silly joke. He filed his story and sent it to the editor. It never got published.
………………………………….
Mr Waihiga Mwaura has come out as a bold journalist who will stop at nothing to tell that story. He is a role model. He is also remembered for the Mara Heist expose in 2019, which detailed corruption at Masai Mara University and led to investigations and arrests. The story won him the Investigative Reporting
Award at the Annual Journalism Excellence Awards (AJEA) 2021. In 2012, he was a join winner of the Sports Award at the CNN Multichoice Africa Journalism Awards. Waihiga began his work in the media with an internship at the Nation Media Group, Business Desk in 2008. He has a BSc in Computer Science and MA in Communication – Electronic Media and has worked at Royal Media Services since 2009.
Mr Waihiga Mwaura is an unsung hero," The Observer notes. "He rejected a fat bribe and exposed the Rio fiasco."
---
>> 7 Lifestyle Changes You Must Make To Become Successful
>> Media Owner Receives Sh15 Million Car As Birthday Present
>> Pride Or Money? The Rise And Fall Of The Ndichu Twins